In:
Cruise fans love to dream of what new itineraries Royal Caribbean might announce next, and with that, opportunities to sail on different ships.  While Royal Caribbean has a large fleet of ships, not all of them can sail from every port.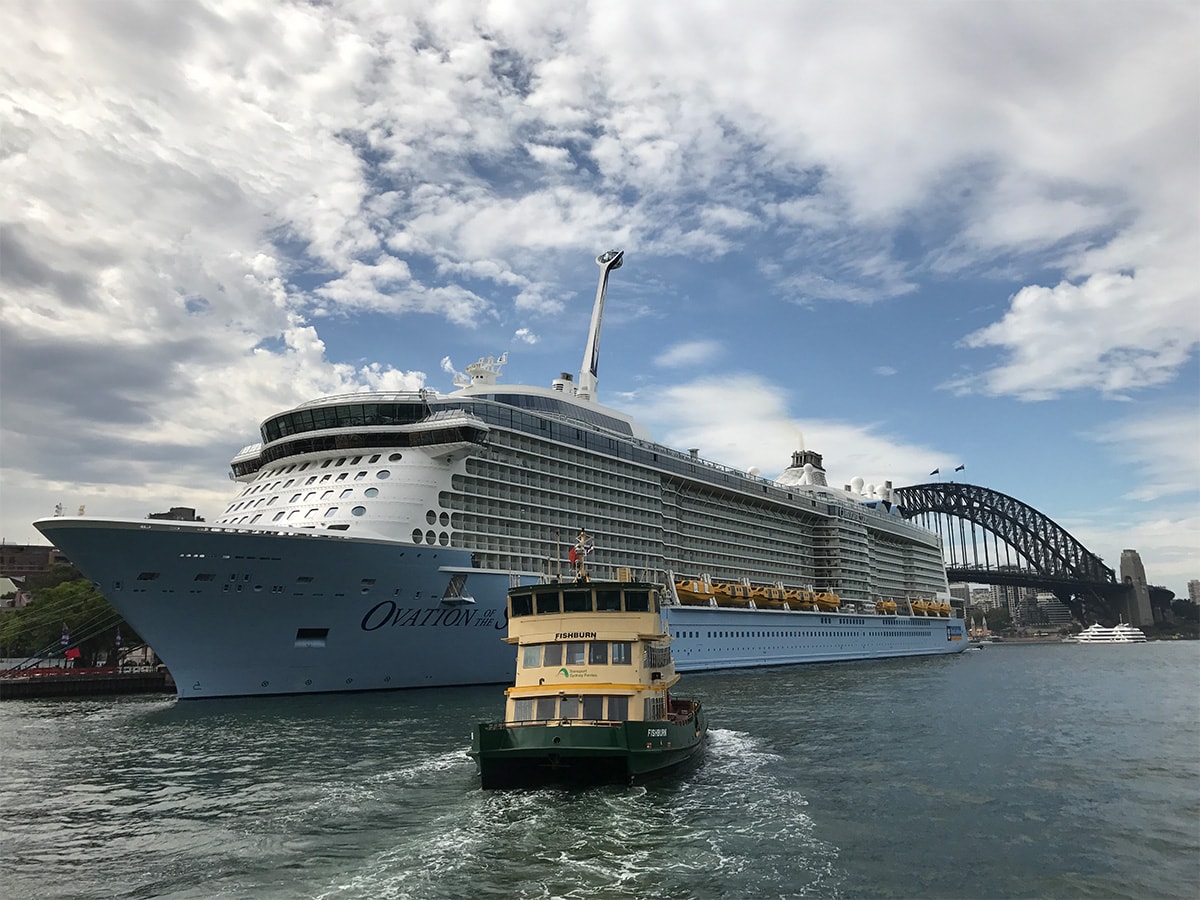 Certain ports of call are hindered by structures and obstacles that effectively place a limit on the size of ships that can physically access these ports.
Here is a look at the major ports of call Royal Caribbean sails from regularly, and why you should not expect to see any larger cruise ships sailing from there anytime soon.
Baltimore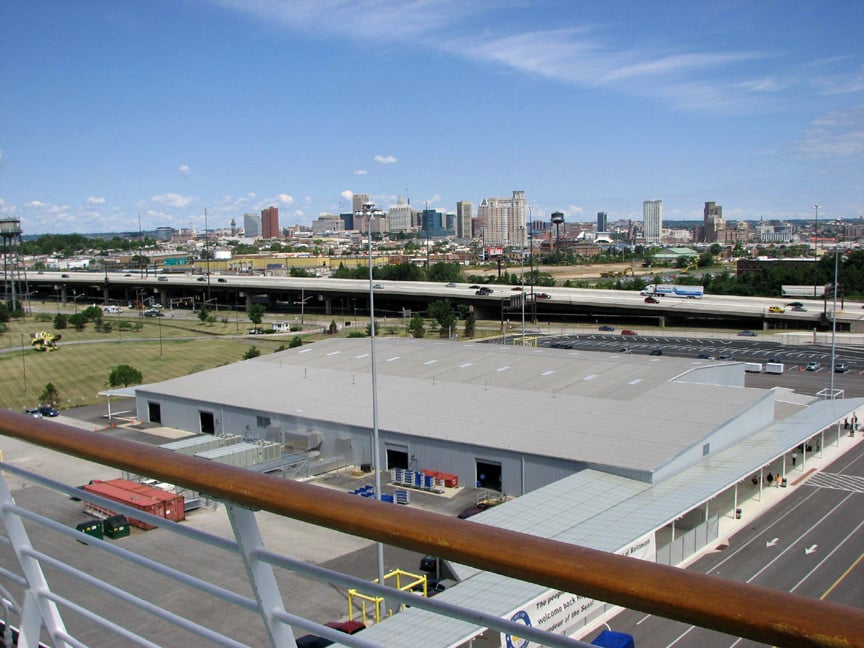 The Port of Baltimore is a popular embarkation port for the Northeast Corridor due to its proximity to the mid-Atlantic region, but Vision Class ships have been the ships to call the region home.
The reason you likely will not see any bigger ships from Baltimore is because of two bridges that block access to the port from the ocean, the Key Bridge (I-695) and the Bay Bridge (US 50/301).
One alternative is for cruises to sail from a nearby port not blocked by these bridges. Norfolk is one such port, and Royal Caribbean did operate cruises from here for a short time about 10 years ago.
Tampa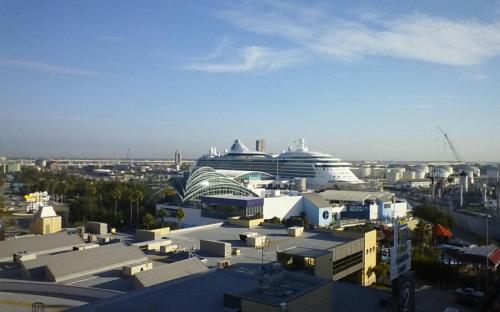 Much like Baltimore, the Port of Tampa is hindered by offering anything larger than a Radiance Class ship by the Sunshine Skyway Bridge.
Mega cruise ships cannot fit beneath the Sunshine Skyway bridge. The Skyway can handle cruise ships that measure 180 feet from the top of the waterline. But the mega ships can sit as high as 225 feet above the waterline.
One option is to build a new Skyway bridge, or raise part of it, so that mega cruise ships could pass beneath it.
A recent study of the issue estimated that building a new Skyway would cost $2 billion. It also would take two years to tear down the current bridge and four years to build a new one.
The span could be raised, but at a cost of up to $1.5 billion that would leave it closed for years. That option creates a "high risk of instability," the report said.
Even if the bridge issue was resolved, Tampa Bay's shipping channels are too narrow and would have to be dredged, which is expensive, difficult and highly regulated.
The most likely solution is to build a new cruise port west of the Skyway so that the larger vessels won't have to travel under it. 
Sydney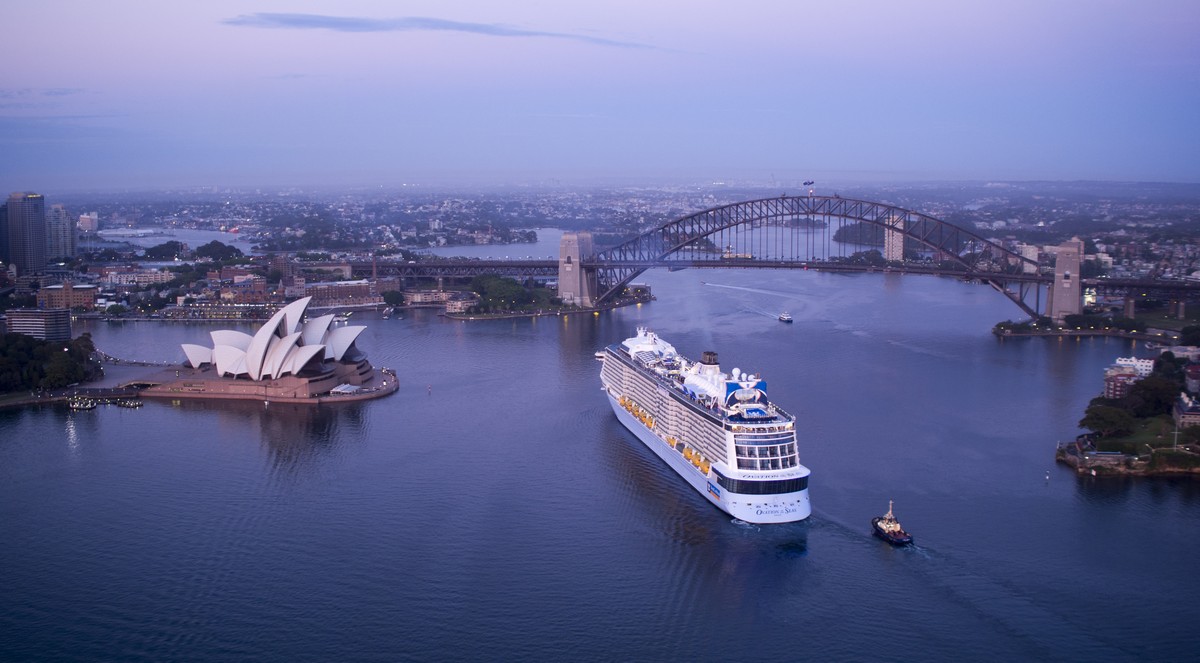 Cruising in Australia has seen a boom in recent years, but Sydney is dealing with issues handling all these new ships.
Congestion at Sydney Harbour has forced Royal Caribbean to look for alternatives, since Royal Caribbean believes the cruise industry in Australia needs a cruise terminal east of the Sydney Harbour Bridge in order to grow.
One solution was a new cruise port at Wollogong's Port Kembla Harbour. Another idea was a proposal for a cruise terminal at Yarra Bay, although that plan is been "put on hold with all industry and community engagement suspended".
Galveston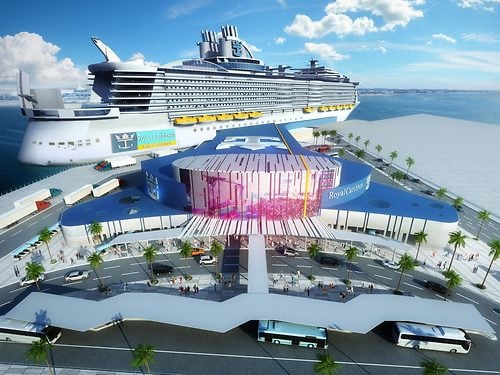 The Port of Galveston seemed like it was about to overcome its issues with being able to support a larger ship, but those plans have at the very least been delayed.
Currently, Galveston can handle a Freedom Class size ship, but anything larger is out of the question due to limitations of the cruise terminal and the harbor.
Royal Caribbean had committed to building a new cruise terminal and dredging the bay, but those plans have been postponed by at least a year.
Until this work is actually begins, the Port of Galveston cannot handle larger cruise ships.