In:
With so many cruise cancellations these days, Royal Caribbean devised a new way for guests to easily defer their cruise vacation with the Lift and Shift program.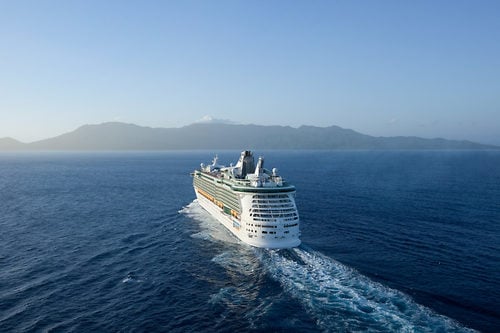 This new policy makes moving an existing cruise vacation to next year much simpler than having to cancel a reservation, get a refund, and then re-book and re-pay for everything. Plus, it has the added benefit of protecting the price you paid for the original reservation.
Considering the typical year-over-year price increases, Lift and Shift has proven to be a very lucrative and popular choice for guests.
Naturally, new policies tend to have lots of questions associated with them, so here is a look at the most commonly asked Lift & Shift questions readers have been asking.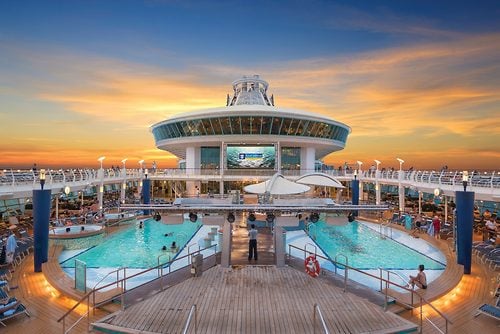 Who is eligible to use Lift & Shift?
The Lift & Shift option is available to guests with existing bookings, as well as someone who has had their cruise cancelled by Royal Caribbean.
If you have a cruise booked currently, you can elect to Lift & Shift that sailing between now and August 1, 2020. After this point, Lift & Shift expires and is no longer eligible (although Royal Caribbean could potentially extend it).
If Royal Caribbean cancelled your cruise during the sailing suspensions departing June 12 - September 15, 2020, as well as Bermuda sailings and those sailings visiting a Canadian port through October 2020. Likewise, Odyssey of the Seas departures between November 5, 2020 and April 17, 2020 are also eligible.
Sailings previously impacted by cancelled cruises prior to June 12, 2020 are unfortunately ineligible.
Can I use Lift & Shift with any cruise fare?
Lift and Shift works with most fares, but there are a few restrictions on select rates that are ineligible for Lift and Shift.
These include (but not limited to):
Net rates
Casino rates 
Travel Agent Friends & Family rates
Travel Agent Reduced rates
Complimentary staterooms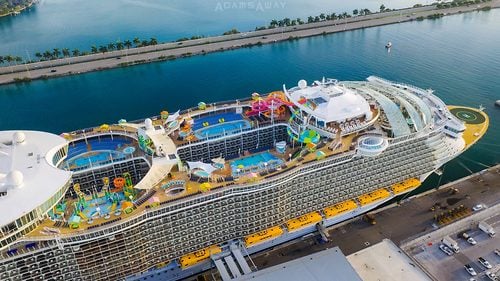 Do I have to book the same ship or ship class when using Lift & Shift?
No, you do not have to rebook on the same ship or even the same class of ship.
The requirement for Lift & Shift is to ensure it is the same itinerary, stateroom category, sailing length, and timeframe. You can move between ships without an issue, provided those other requirements are met.
Will add-ons (such as air, transfers, and hotel) and pre-cruise purchases (such as beverage packages, shore excursions, etc.), follow to the future ship/sailing?
No, all add-ons and pre-cruise purchases will be cancelled and refunded when opting to Lift & Shift.
These add-ons can be added to the future reservation, as desired, at prevailing rates.
Keep in mind that while Royal Caribbean's promotions carry-over with the reservation, any promotions or incentives your travel agency may have provided will likely not carry over.
Are there any sailings that I cannot Lift & Shift my cruise to?
There are a few dates that you cannot Lift & Shift to, unless you are already booked during this time of year.
This includes Christmas, New Year's, and Chinese New Year's cruises.
If you are already booked on one of these holiday sailings and want to take advantage of Lift & Shift, you can move to the same sailing next year (assuming all other qualifying criteria is met).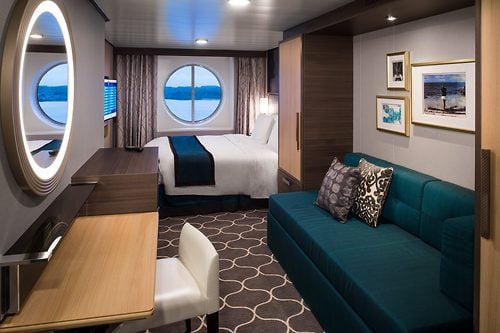 Can I Lift & Shift a 2021 sailing to 2022?
This is a gray area of the rules, where I have heard from numerous readers they have been able to Lift & Shift their reservation to 2022.
It seems in general it is possible, but it may require talking to the right person to get it done. 
It seems the only caveat is that is allowed as long as there are sailings in your date range (currently Royal Caribbean only has 2022 cruises available to book through early 2022).
Is there a limit to the number of times I can Lift & Shift a reservation?
Yes – throughout the life of your client's booking, you can opt to Lift & Shift only one time during the designated opt-in period.
Can I Lift & Shift if I have only paid deposit, and not made final payment date?
Yes, all that is required to take advantage of Lift & Shift is for names and full deposit to be on the reservation.
This includes refundable or non-refundable cruise deposit. Either one will work.
When you complete Lift & Shift, your deposit type remains the same, so a refundable deposit remains a refundable deposit.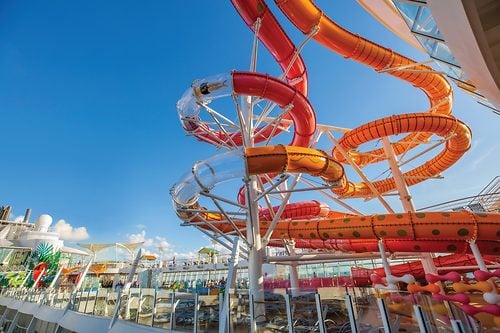 Can I Lift and Shift if I am past Final Payment and now within the cancellation penalty period?
Yes, provided all required criteria are met, your client can opt to Lift & Shift to a qualifying future sail date.
Since your current reservation falls within the cancellation penalty period, the applicable penalty amount (as indicated on the
day the booking is re-accommodated) will follow your reservation to the new ship and sail date.
Assuming that you sails as planned, there is no impact. Should you decide to cancel in the future, the assessed penalty amount
from the original reservation will be withheld, as well as any additional cancellation fees as indicated by the payment schedule on the new ship and sailing.
Once I decide to Lift & Shift my reservation, can I change my mind later for a refund or Future Cruise Credit?
No, once you decide to Lift & Shift , reverting to a Future Cruise Credit or requesting a refund at a later time is not an option.
Lift and Shift Tips & Tricks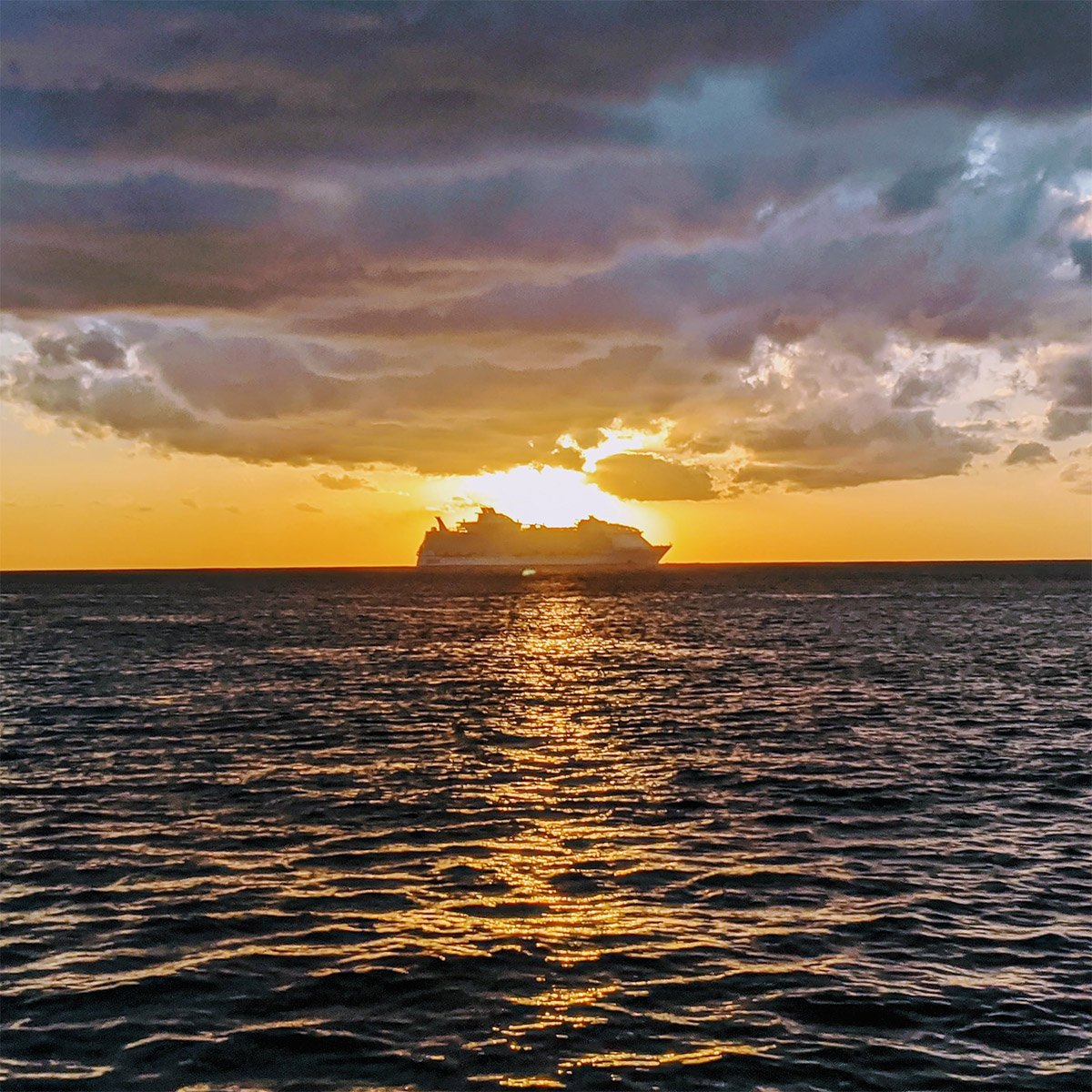 Here are a few bonus tips to keep in mind if you opt to Lift and Shift!
You cannot pick a room with the self-service form. When you decide to Lift and Shift, if you use the self-service form online, you cannot specify a specific room. If you want to pick your room, you will need to call.
Beware of inconsistencies. Royal Caribbean has been inconsistent with enforcing certain Lift and Shift rules, such as the exact same itinerary. Going between Western and Eastern Caribbean is technically not allowed, but some people have been able to do it by simply talking to a different agent.
Your cruise-add on pricing does not carry over. It is worth noting again that your drink package, shore excursion, or specialty dining purchases will be refunded when you Lift & Shift. You certainly can re-purchase them for your new sailing, but it will be at the prevailing rates.
Have you used Lift & Shift?
What has been your experience using Lift & Shift? Is there a question you still have about the process? Share your questions and advice about Lift and Shift in the comments!