In:
Royal Caribbean's next virtual cruise experience begins today with the next "sailing" of Virtual of the Seas.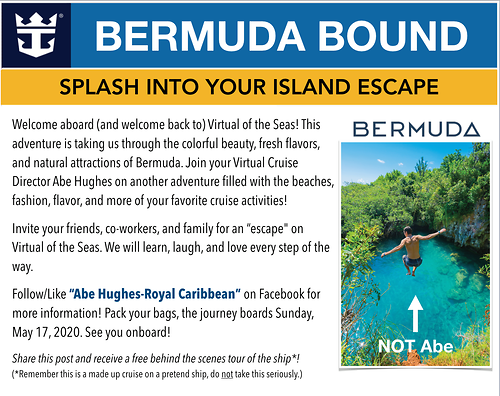 Kicking off on Facebook, this week's sailing will head to the pink sand beaches of Bermuda, and is hosted by Cruise Director Abe Hughes.
The concept of a virtual cruise is every day, Mr. Hughes posts on Facebook various activities, photos and even a Cruise Compass for helping to pass the time while many of us are stuck at home.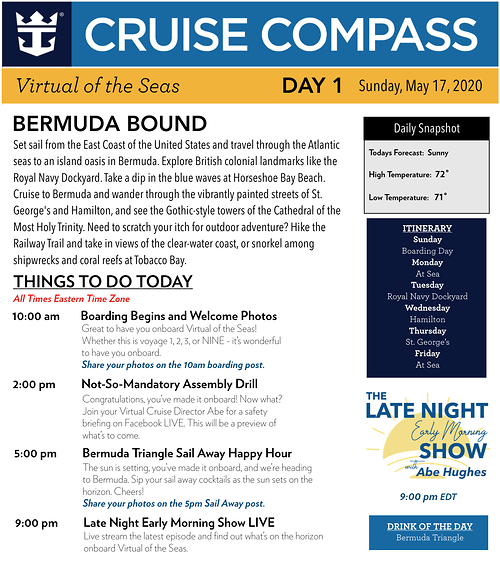 The activity started out as a fun excuse to talk Royal Caribbean, but has taken on a life of its own with so many cruise fans clamoring for some virtual fun wherever they can get it.
You can follow along each day on Abe Hughes' Facebook page.