In:
Royal Caribbean sent an email indicating it will honor its Future Cruise Credits for a longer period of time so that guests can have more options to consider when using their credits.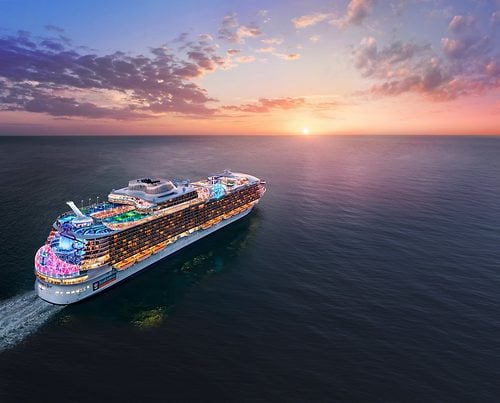 Originally, Royal Caribbean advised that you had until December 31st, 2021 to re-book and sail using your 125% Future Cruise Credit. 
So, instead of selecting a sailing the departs on or before December 31, 2021, you may now select a sailing departing on or before April 30, 2022.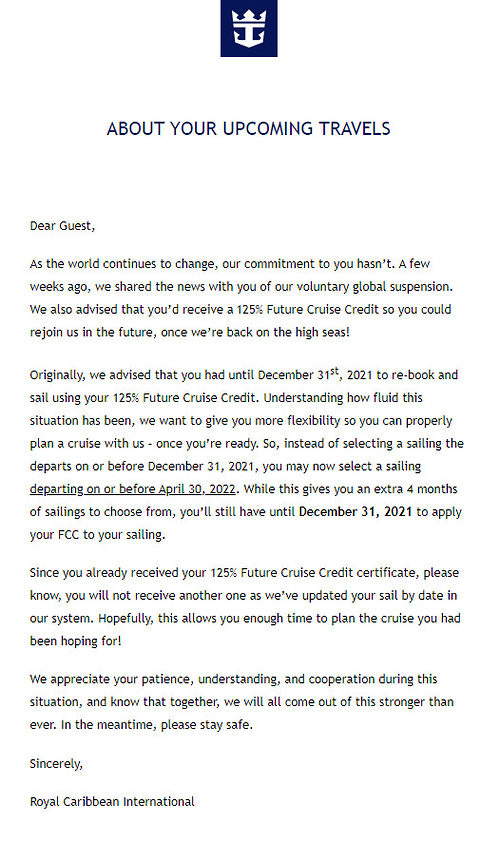 This provides an extra 4 months of sailings to choose from, although the credit must be applied by December 31, 2021 to the sailing.
Royal Caribbean says the decision was made to give guests more flexibility in properly planning a cruise.
Guests who have already received a 125% Future Cruise Credit will not receive an updated email, but the change has been made in Royal Caribbean's system.