In:
Guests from Australia or New Zealand can now bid to upgrade their stateroom via the RoyalUp program.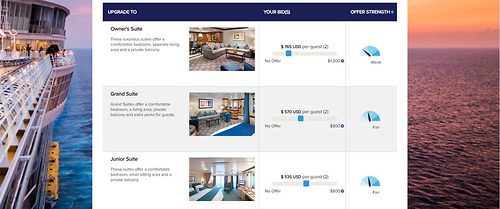 RoyalUp is Royal Caribbean's stateroom bidding program, where the cruise line may offer guests the opportunity to bid for a higher stateroom category by inviting them to submit an offer of their choice. If the offer is accepted, the guests will be automatically charged and upgraded.
Royal Caribbean launched the program in North America in November 2018.
Terms and conditions apply. For more information, head to www.royalcaribbean.com.au.