Navigator of the Seas diverted to Vigo, Spain for needed repairs
In:
Royal Caribbean's Navigator of the Seas was forced to change her itinerary and reroute to Vigo, Spain after a technical issue it encountered required repairs to be made.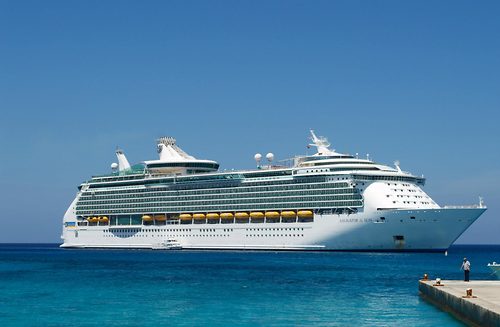 Multiple news outlets in Spain are reporting Navigator of the Seas stopped in Vigo on Sunday to conduct repairs. The ship remains in Vigo today as well.
Cruise Hive posted a statement from Royal Caribbean about Navigator of the Seas.
"Navigator of the Seas is making repairs to resolve a technical issue. The ship is fully operational with no impact on its maneuverability or the safety of our guests and  crew. However, because of time needed to make the repair, it was necessary to modify her current itinerary.
Navigator will now call on Vigo, Spain for an overnight stay on Sunday, Oct. 28. It will then sail on to Gran Canaria, Canary Islands on Wednesday, Oct. 31 and Tenerife, Canary Islands on Thursday, Nov 1. The ship will return to Southampton, England on Monday, Nov. 5 as scheduled."
According to crew-center.com, Guests aboard Navigator of the Seas reported an announcement by the ship's Captain that stated one of the stablizers broke and the result was a hole in the hull of the ship.