In:
Royal Caribbean offers regular cruise sailings to the island of Cuba, where guests can enjoy the Cuban culture, history and cuisine that has been a signature of the country for centuries.  Vibrant culture. Iconic music. Storied architecture — there really is nowhere in the world quite like Cuba. 
Royal Caribbean visits three one-of-a-kind ports around the island, with two ships that sail to Cuba regularly.  Many itineraries offer overnight stays in the capital of Cuba, Havana.
Royal Caribbean ships sailing to Cuba
Two Royal Caribbean ships can currently visit Cuba.  The Cuban port infrastructure is limited, so only smaller cruise ships can fit into the docking facilities.
Empress of the
 

Seas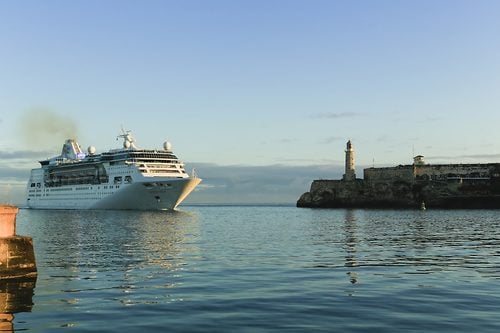 Royal Caribbean brought back Empress of the Seas into the fleet specifically to offer cruises to Cuba.  Empress of the Seas offers cruises  to Cuba from Miami, Florida on a refurbished 1,602 passenger vessel.         
Guests sailing on Empress of the Seas will enjoy curated people-to-people experiences designed to immerse them in the country's architecture, cuisine, music, art and natural beauty. They'll explore Old Havana—a UNESCO World Heritage site—as well as a rum museum, Hemingway's former residence, a local artisan market, and more. 
Onboard, Empress will have a range of activities designed to bring the spirit of the island to life for the duration of the journey. Look for cortaditos and café con leche in Café Royal, along with live salsa music alongside signature amenities like a rock-climbing wall, new pools and whirlpools, an adults-only Solarium, a Vitality Spa and a complimentary Adventure Ocean youth program.
Majesty of the Seas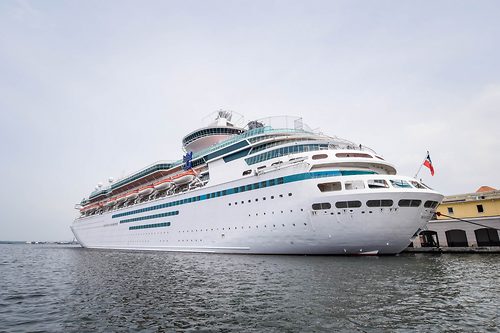 With the popularity of cruising to Cuba, Royal Caribbean added Majesty of the Seas to the roster of cruise ships sailing to Cuba.  Majesty of the Seas began offering cruises to Cuba in 2018.
Sailings to Cuba on Majesty of the Seas leave from either Tampa or Fort Lauderdale to Havana, and includes stops elsewhere in the Caribbean such as Cozumel, Key West or Nassau.
Majesty of the Seas underwent a dry dock in 2016 that added new upgrades and received new onboard amenities.  Guests on Majesty of the Seas can enjoy Voom high speed internet to stay connected, brag about their vacation to friends and family, stream their favorite movies and music, and enjoy popular online video gaming. Splashaway Bay, an interactive aqua park for kids, features  a vibrant waterscape for kids and toddlers with sea creature water cannons, winding slides, a gigantic drench bucket and a multi-platform jungle-gym. In addition, the pool deck was revamped to include a new expanded bar area, family-friendly Jacuzzis and a poolside movie screen. 
Ports of call in Cuba
Royal Caribbean sails to three incredible destinations in Cuba.
Havana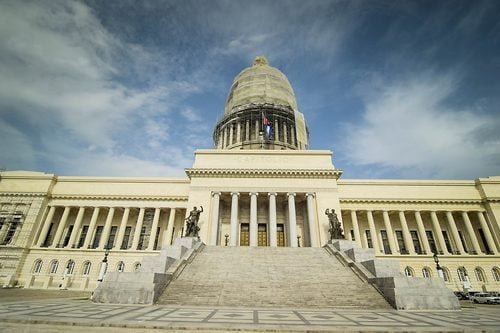 The capital of Cuba is home to unforgettable sights of the place where yesterday lives today. Guests can ride along the historic Malecón in a classic car guided by a local. Or experience one of the famed Cabaret Tropicana's folklore-laden musical extravaganzas. In Havana, timeless sights and sounds await around every corner.
Santiago de Cuba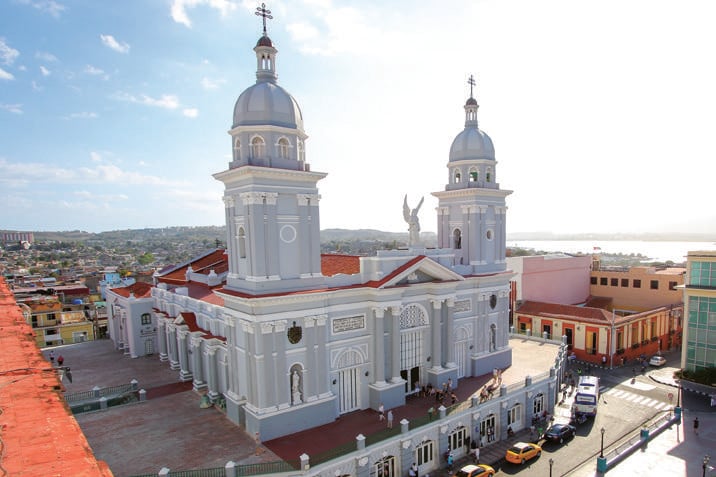 From castles to cathedrals, quiet parks to towering landmarks, Santiago de Cuba offers endless discoveries. Guests can learn about Cuba's spiritual heritage at the El Cobre cathedral. Discover how cigars are hand-rolled by locals at La Casa del Habano. And learn some Danzón steps from a local during one of the city's many colorful carnivals.
Cienfuegos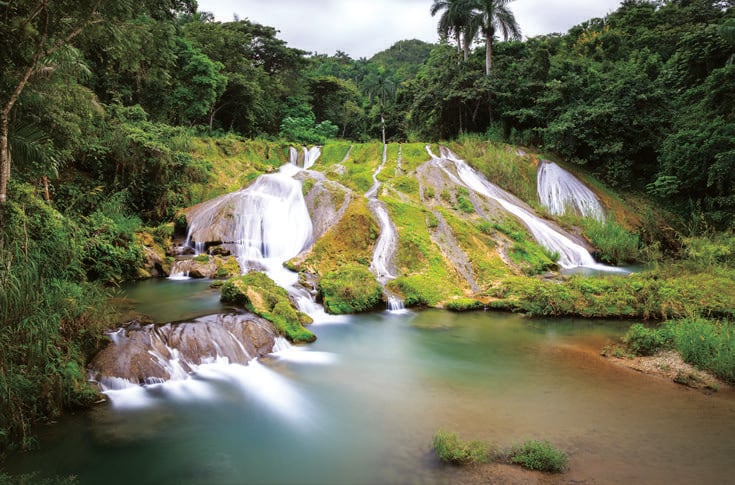 For a taste of Cuban culture that few get to savor, Cienfuegos is the place to be. Spot stalagmites in Martin Infierno Cave, explore forest trails in Parque El Nicho and soak up the city's French-colonial history as you stroll past centuries old buildings. In Cienfuegos, paths lead to new discoveries.
Important Cuba cruise tips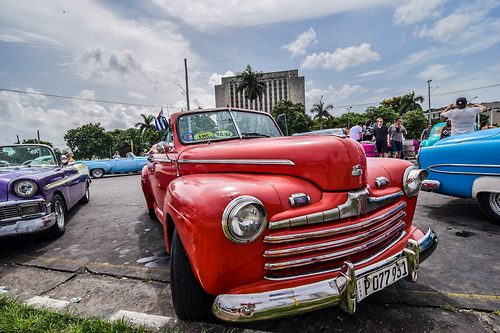 Before you cruise to Cuba on Royal Caribbean, here are some helpful things to know about Cuba cruises.
Documentation
To enter Cuba, American citizens need to meet certain standards for at least one of the 12 categories of travel approved by the U.S. Treasury Department. Royal Caribbean will take care of providing each guest with a Cuban visa.  The cost of a visa is $75 per person, and will be processed by the cruise line and will be waiting for you when you board the ship.  You just need to sign an affidavit certifying participation in one of the ship's excursions or ensure that you qualify for another category.
In order to satisfy United States law, you will need to to fulfill on one of the allowed reasons for visiting, but that's easy too. You just need to book a shore excursion that complies with U.S. requirements (this includes any Royal Caribbean shore excursion).  Just be sure to know that a day tour must be booked; night tours alone won't meet the requirement.
The Cuban government requires all U.S. visitors to have health insurance coverage during their time discovering the island nation. Chances are, your current insurance will not cover you while in Cuba, but no worries: Royal Caribbean also has this covered for you, so there's no extra work needed on your end. The cruise fare also includes a local health insurance fee should any medical attention onshore be required. 
Passports
Guests need their actual passport book — passport cards, birth certificates and driver's licenses will not be accepted to go on-shore.
Note: Make sure your passport is valid for six months past your sailing date.
Currency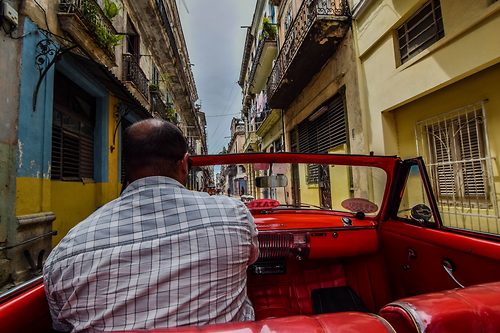 There are two main currencies in Cuba  — the Cuban Peso (used by locals) and Cuban Convertible Peso (used by tourists).
Most businesses accept cash-only, and small U.S. bills can be exchanged at the cruise terminal, in banks and exchange offices (ask for a "CADECA"), and in hotels.
Like U.S.-based mobile phone service, credit card service can be equally limited on the island. Restrictions on U.S. credit cards have been lifted but banks and merchants are still working out what's needed to support them. Your best bet is to carry cash while in Cuba.
Souvenirs
For the most part tourists are free to purchase goods to bring back and enjoy in the U.S. — even the world-renowned cigars and rum. Just make sure they're bought from authorized sellers.
Internet & Connectivity
In general, internet connectivity in Cuba is nearly non-existent, so do not expect to find WiFi access while on shore. Your best bet is to rely on your cruise ship's Voom high speed internet signal, which will work while the ship is docked in Cuba.
Your U.S.-based cell phone might work in Cuba, but it's safer to bet it won't. Some carriers currently offer roaming service in the country, but like much of the tourism infrastructure, many providers are working on rolling out services to the island. Check with your carrier prior to sailing to Cuba to avoid any pricey fees.
Accessibility
Wheelchair users should note that accessibility is limited in Cuba. There is a lack of curb cuts, ramps, accessible vehicles and elevators. Doors may not be as wide and grab bars unavailable
More Cruises to Cuba