In:
Royal Caribbean made headlines last month with the commencement of regular cruises that stop in Cuba, which marked a historic milestone for the cruise line. With more and more sailings destined to visit Havana, we reached out to experts that recently visited Cuba on their cruise for advice and tips when spending the day in Havana.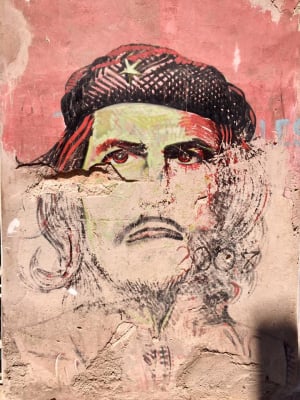 We spoke with three writers who just wrapped up cruises to Havana.
Planning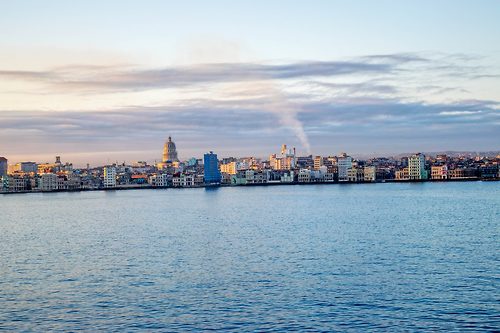 Colleen: Bring your visa and passport with you when you disembark – but know you'll be turning over your visa when you go through customs. If you're getting back on and off the ship, customs officials only need to see your passport stamp. Your visa will remain on file with customs. If you're concerned about handing over your visa, take a photo of it on your phone before you disembark.
Halee: Wear comfortable clothes and shoes.  A lot of the walkways are cobble stone and not kept up (not everything is handicap accessible).
John: Get up early to watch the sail in to Havana harbor. This is a wonderfully scenic port to pull into at sunrise and the forward decks can fill up fast with people wanting to snap pictures. The city reveals itself on the starboard side, and a fortress (El Morro) and statue of Jesus.
Halee: Print out a Map of Old Havana area to keep with a notebook.  This way you can mark where you've been (in case customs asks if you venture off) and have an idea of where you are.   While you are pre planning you can also mark things you want to see prior to going.
Excursions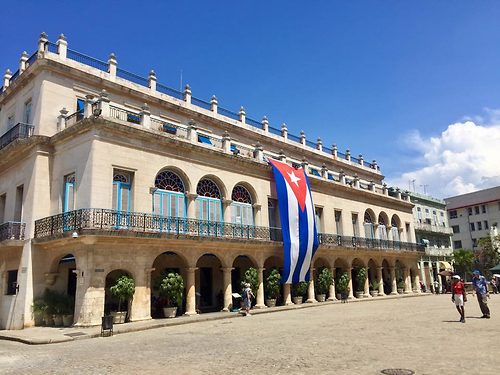 John: Havana is extremely walkable and interesting. Make time to wander and explore. The people are friendly, and we found many who wanted to know where we were from just to chat and tell us how excited Americans were able to finally come see their country.
Colleen: Book your excursions before you sail. This ensures you will get to do what you want to do, and it also takes the hassle out of making sure you are adhering to the strict Cuba travel requirements.
John: Many might also ask whether you are interested in cigars or rum and tell you about a "Today only, the cooperative is having a half-price sale. And when you buy from the cooperative, this helps Cuban people get food vouchers." This "cooperative" is really a private business out of sight of the government, and the hawker might ask to show you where it is and lead you to a room in a private residence where they indeed might have really good deals on cigars. But you should know what is really happening so you can decide whether to go make a purchase. Note: the cigars we saw in these cooperative can be about $5 each compared with about $10 or more at an official store you can find along the waterfront or other areas in the city.
Currency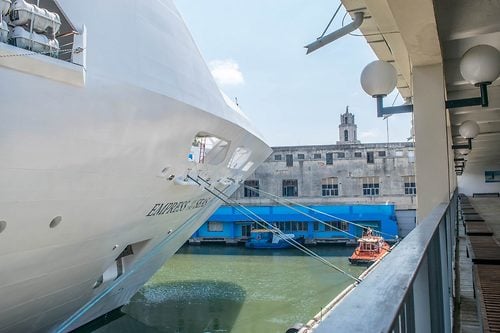 Colleen: You can pay in U.S. dollars or Euros. Yes, cash is king in Cuba, and more and more, businesses are taking American and European currency. Be aware: You will get your change in Cuban Convertible Pesos, though. That's the Cuban tourist currency, and you can only spend it in Cuba.
Colleen: At some places, like Havana's famous Tropicana Club, you'll actually spend more if you pay with U.S. dollars. For example, a beer cost 5 pesos, but if you paid in U.S. dollars, it was $6. Presumably, this is to cover the hefty 10% tax the Cuban government levies on purchases made using the U.S. dollar. If you're concerned, convert your dollars to euros before you travel to Cuba; there is no tax on the euro. Speaking of cash, take lots of it if you plan to shop, and make sure you have plenty of small denominations for tipping.
Halee: Download a Currency Exchange App (I used XE Currency).  It works offline with the most recent data from when it was online so if you are unsure on the conversion you can have peace of mind.
Dining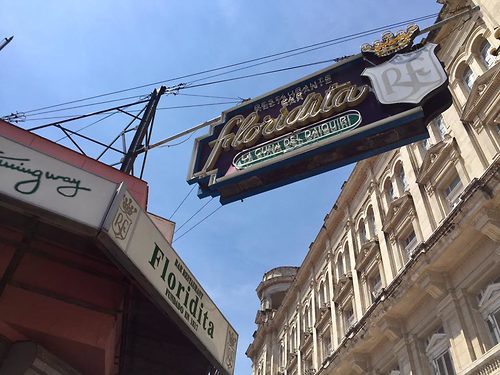 John: Grab a freshly made guarapo. This is a national drink for Cubans. You can find vendors feeding stalks of sugarcane into contraptions to squeeze out fresh sugarcane juice. It's added to chipped ice and makes a high-calorie and refreshingly tasty energy drink to give you a quick pick-me-up as you wander Havana on a hot day. It's cheap, too, going for less than $1. Also, try to grab a snack of churros at one of the street stands. We heard people raving about the warm, sugary fried dough sticks they got for $ for a dozen.