In:
Multiple media outlets are reporting that Royal Caribbean has received permission by Cuban authorities to offer cruises to Cuba.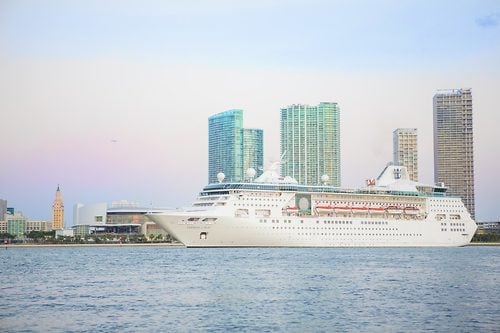 USA Today and The Miami Herald report that Royal Caribbean will begin offering itineraries to Cuba, "soon."
"Our guests have expressed real interest in having the opportunity to experience Cuba, and we look forward to bringing them there," said Richard D. Fain, chairman and chief executive officer of Royal Caribbean Cruises Ltd. "Our discussions with our travel partners indicate that Cuba is a destination that appeals to a new generation of travelers.
Royal Caribbean has been preparing for this opportunity for many months, having brought back Empress of the Seas into the fleet to offer cruises to Cuba. Royal Caribbean engaged in a lengthy refurbishment to the ship and has had it prepared to offer cruises to Cuba as soon as the company had permission.
UPDATE 2:36PM: Royal Caribbean will announce its first Florida-Cuba itineraries, "in the near future."
The cruise itineraries will comply with U.S. Department of Treasury rules that permit travel companies to transport approved travelers to Cuba to engage in people-to-people activities as defined by the U.S. Department of Commerce, Office of Foreign Assets Control (OFAC).