In:
Just days after receiving approval by the Cuban government to offer cruises, Royal Caribbean has put its first ever cruises to Cuba on sale to the public.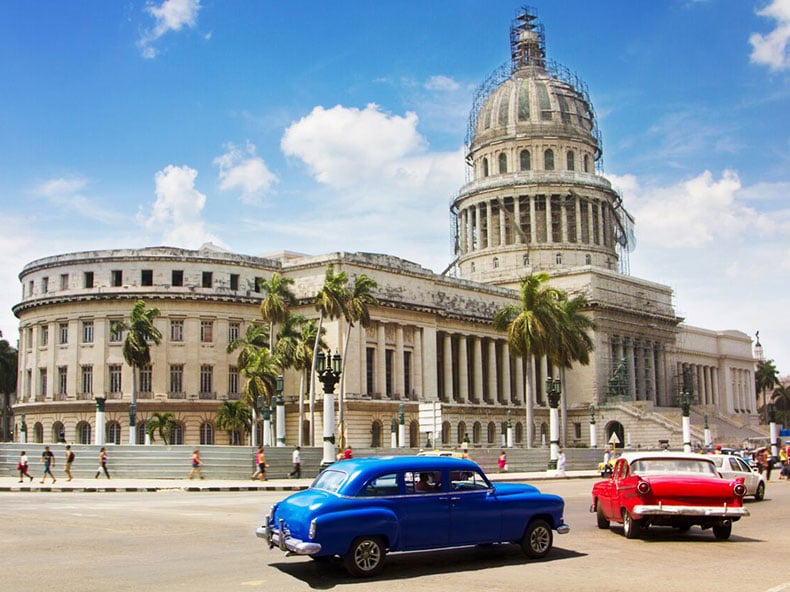 As expected, Empress of the Seas is offering a few different itineraries, from Miami and Tampa, Florida.
The first sailing is scheduled for April 19, 2017 and is a 5-night cruise from Miami to Costa Maya, Mexico and Havana Cuba.
There are two more sailings currently available for booking:
April 30 from Tampa: 7-night cruise to Cozumel, Belize City and Havana
May 20 from Tampa: 7-night cruise to Key West, Havana and Cozumel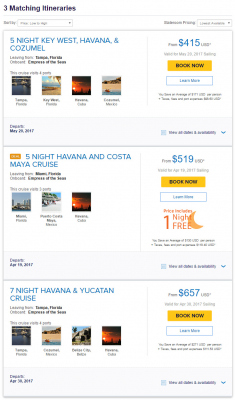 Empress of the Seas will homeport in Tampa for the 2017 summer season offering a series of 4- and 5-night sailings, including port calls to destinations in Cuba. The largest ship to sail to Cuba from the United States, Empress will provide vacationers with the opportunity to discover the timeless sights, sounds and culture of this island nation. Details of the summer itineraries will be released at a later date. All cruises will be designed in accordance with current U.S. to Cuba travel regulations.
"Royal Caribbean is the world's most exciting adventure company, and we're thrilled to introduce culture-seeking travelers to Cuba. As the unrivaled innovators of the cruise experience, no company is better positioned to help adventurers explore and experience this culturally rich destination," said Michael Bayley, President and CEO, Royal Caribbean International.
Will you be booking any of these cruises? Tell us in the comments!