In:
President Trump's administration announced a new set of rules to tighten travel to Cuba, but there is no impact yet on scheduled Royal Caribbean sailings to Cuba.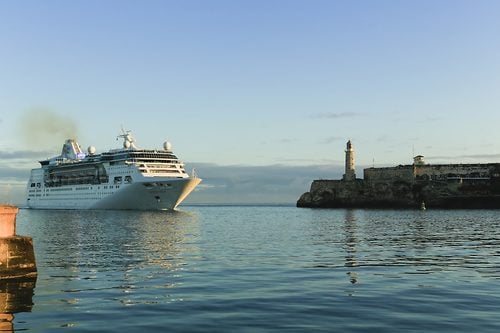 New measures Bolton announced include limits on non-family travel to Cuba and a cap on the amount of money US families can send their Cuban relatives.
The Trump administration also announced a new policy allowing Americans to sue foreign firms operating in properties Cuba seized from them following the 1959 revolution. This would enable lawsuits against foreign companies that operate from hotels, distilleries and other properties Cuba nationalized after Fidel Castro's takeover.
Travel Market Report quoted Royal Caribbean Cruises Ltd. Director of corporate reputation Melissa Charbonneau, "We're reviewing the recent statements to evaluate their impact on our guests and our company. For now, we are sailing our Cuba itineraries as scheduled and will keep our guests updated if anything changes."
Royal Caribbean has been cruising to Cuba since 2017 when Empress of the Seas made her inaugural visit. Today, Majesty of the Seas and Empress of the Seas visit Cuban destinations including Havana, Cienfuegos, and Santiago de Cuba. 
SeaTrade Cruise News quoted a Royal Caribbean spokesperson, "We're reviewing the recent statements to evaluate their impact on our guests and our company. For now, we are sailing our Cuba itineraries as scheduled and will keep our guests updated if anything changes.: