In:
Royal Caribbean's Michael Bayley provided an update as to when its guests can expect to take a cruise to Cuba.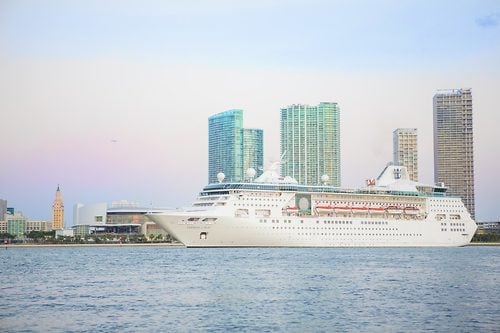 Speaking at a Crown and Anchor Society event aboard Allure of the Seas, Bayley provided an update to the likelihood of Royal Caribbean offering cruises to Cuba.
Bayley indicated the company is ready to offer cruises to Cuba on Empress of the Seas from Miami, but is being held up waiting for government approvals from Cuban and American authorities.
"Originally, we thought, that the various permissions [from the American and Cuban government]... we felt pretty good about going in at April, but we didn't get the permission," Bayley said during the event.
"We don't know all the reasons why, but part of what we think is happening now is because of the elections everything is kind of stopped. We think until that is finished and everybody knows who is doing what and what the position of the various countries will be, this all slowed down. "
Nonetheless, Bayley indicated that the company is firmly prepared to offer cruises to Cuba once the proper approvals are in place, "We're ready to go. Empress is going, but we can't go until we are approved to go by the Cuban government and the American government, and that's out of our hands."
"We brought Empress back specifically to operate to Cuba, to Havana. We have itineraries ready. The ship is prepared to go. The ship fits into Havana. The ship fits into the pier that we wanted to sail into. We are ready.