In:
STX France shipyard reported Symphony of the Seas' first sea trials were a success.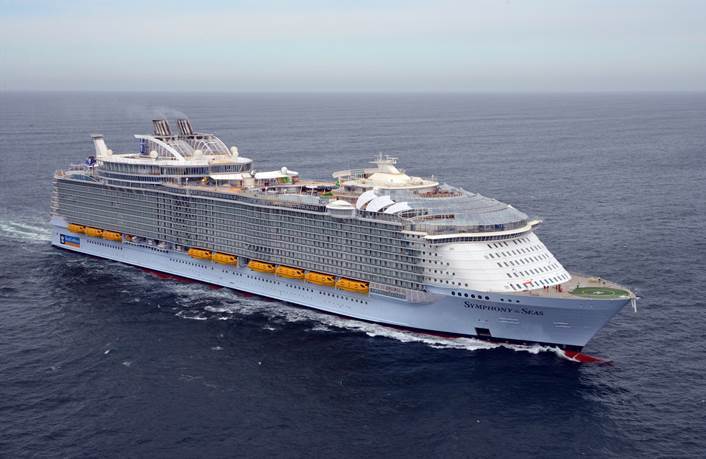 The sea trials took place between February 15 and 18, where almost every onboard system was tested.  The ship is in its "completion phase", which means it is getting prepared to be delivered to Royal Caribbean in late March.
The sea trials included over 80 hours of sailing that covered 1,000 nautical miles off Belle-Île island.  During the trials, the full range of the ship's systems were activated at sea, most of those being already adjusted and presented for commissioning, both to Royal Caribbean and to the classification society.
STX France reports each and every performance goal was reached.
There will be another short sea trial that will need to be schedule prior to delivery in order to perform "a few more nautical performance trials."