In:
With 2017 nearly complete, it's time to look back on the year and see which news stories generated the most interest.  There's no doubt that 2017 was a busy year for Royal Caribbean and so it is interesting to see which stories rose to the top of people's interest.
This year's top ten list is based on the Royal Caribbean stories we feel generated the most buzz and interest.  There are some stories that made the top ten list that surprised me and others I'm more surprises did not make the list.  Let's dive in!
Royal Caribbean brought underwater adventures to Snapchat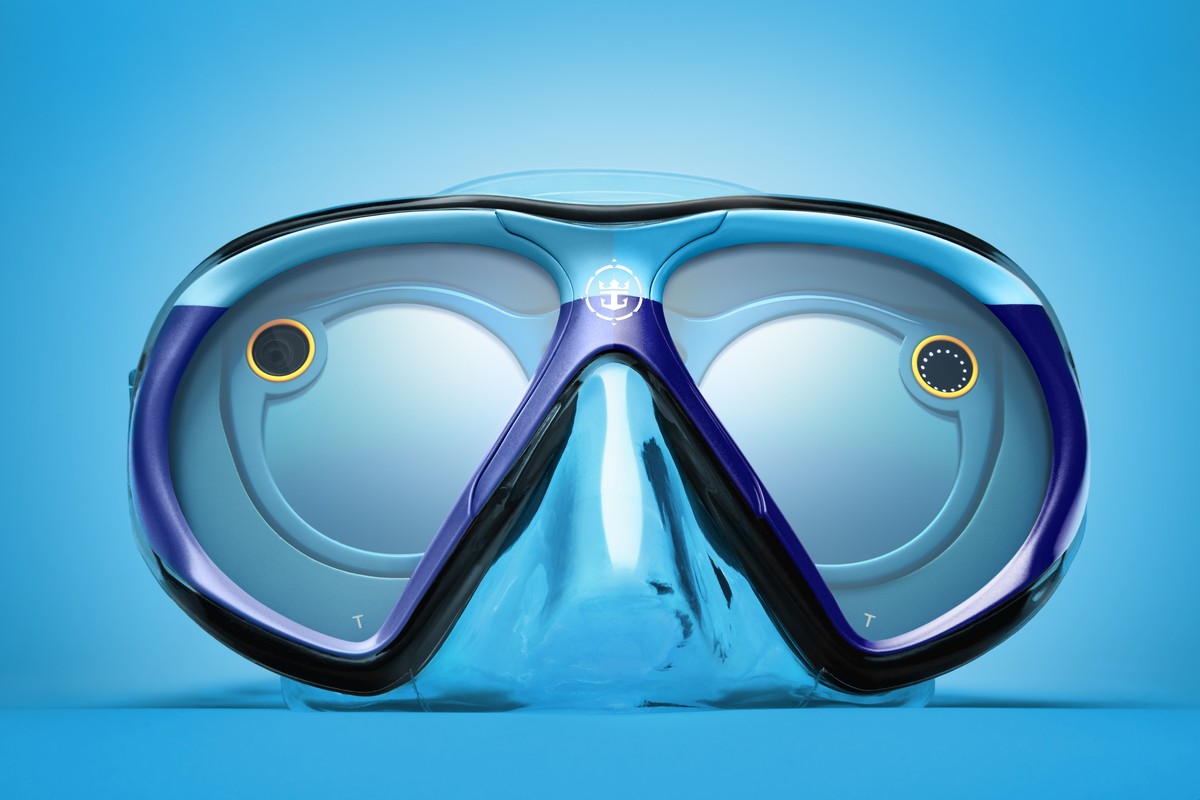 In a first-of-its-kind social media innovation, Royal Caribbean hosted underwater Snapchat experience thanks to its Snapchat Spectacles, known as SeaSeekers.
The mask was custom engineered by the cruise line for use with Snapchat Spectacles. It allows the wearer to snap while underwater and will give those above the surface a unique perspective into the intriguing underwater world of marine life.
Three dives took place in June that showed off this new innovation, in places like Cozumel and Belize.
Royal Caribbean celebrated the Great American solar eclipse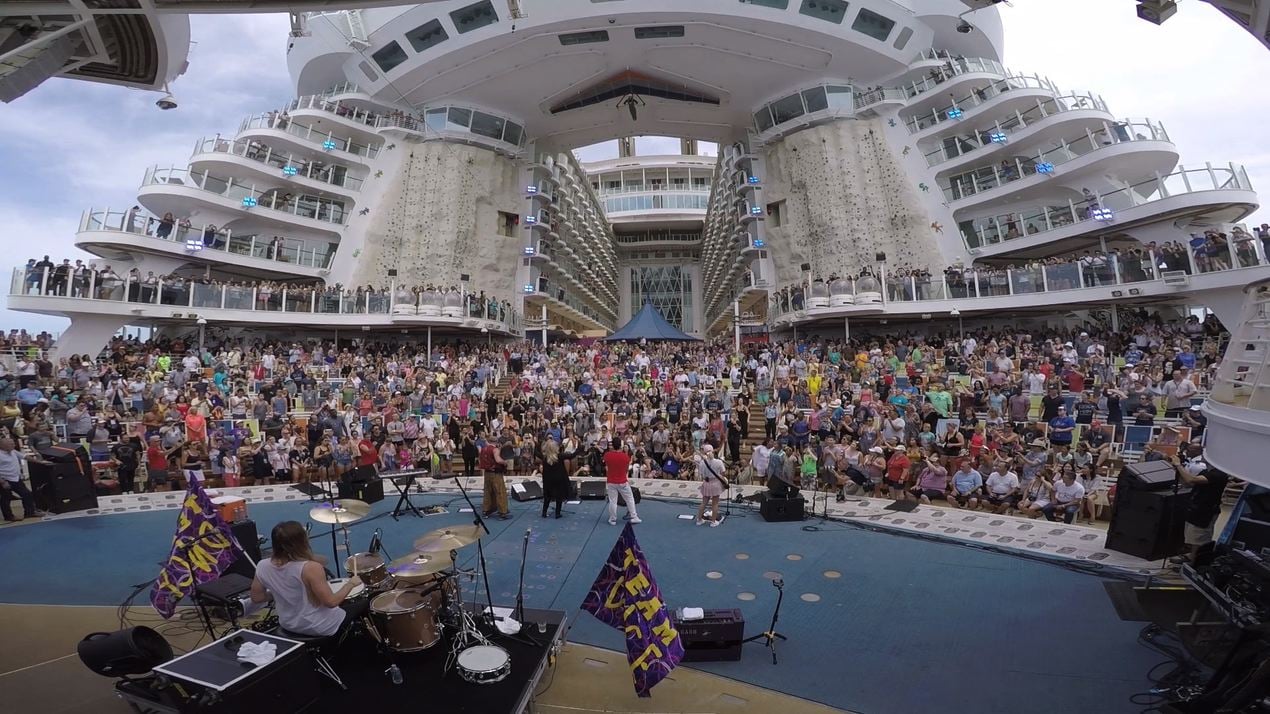 On August 21, 2017, millions witnessed a total solar ecliplse, and Royal Caribbean's Oasis of the Seas provided the perfect viewing celebration.
Dubbed the, "Total Eclipse Cruise," Oasis of the Seas offered a 7-night Caribbean sailing, which cruised to the optimal spot at sea for guests to witness the total solar eclipse. 
In addition to viewing the eclipse, there were dance parties, lectures, and a special performance by Bonnie Tyler and DNCE onboard.
Hurricanes Harvey, Irma, and Maria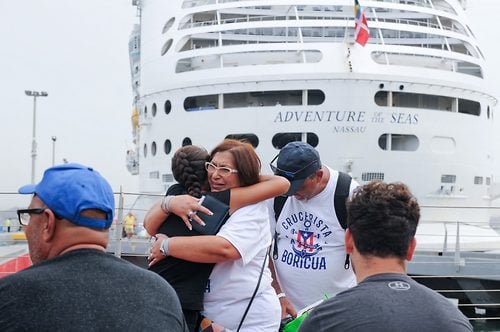 A series of powerful hurricanes wreacked havoc on Royal Caribbean's cruise ship plans, in addition to inflicting horrific damage on certain islands in the storm's path.
The storms impacted a variety of sailings, with delays and even cancellations of some sailings.  In fact, Royal Caribbean opted to cancel a few sailings and then use the cruise ships to act as floating hotels and supply delivery mechanisms.  
The result was Royal Caribbean providing an incredible amount of relief and support to the peoples of Puerto Rico, St. Thomas and St. Maarten.  The relief efforts lasted a number of weeks, and brought much needed help in the early days of recovery.
Royal Caribbean announced expansion of CocoCay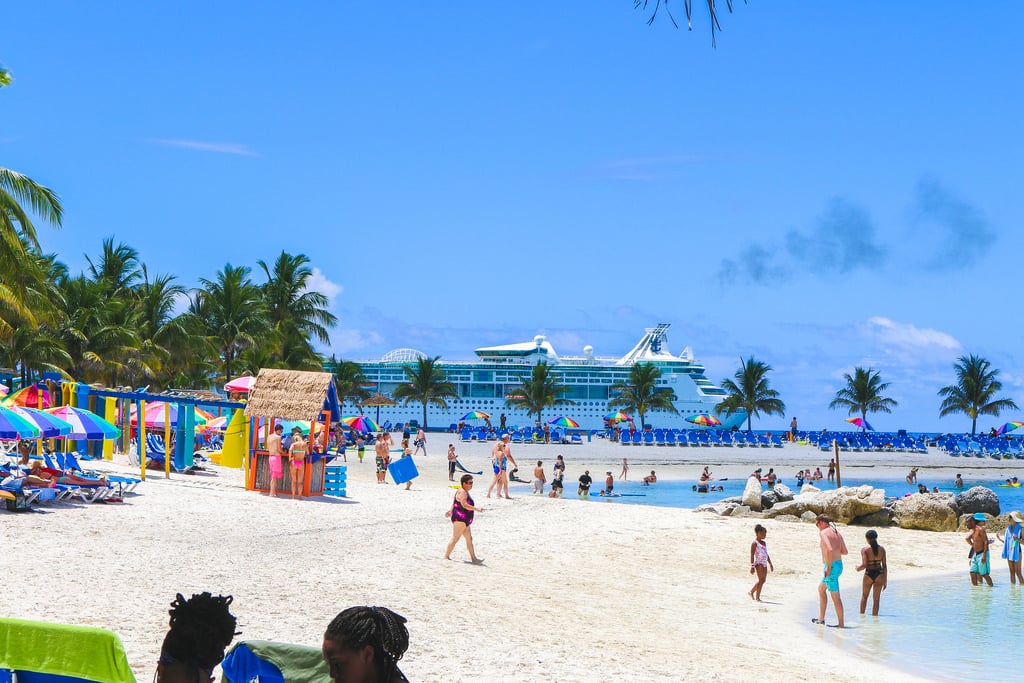 In March 2017, Royal Caribbean International CEO Michael Bayley announced plans for the cruise line to make major enhancements to the cruise line's private destination in the Bahamas, CocoCay.
The expansion will include construction of a pier, additional guest features and amenities, and new opportunities for vendors and craftsmen to promote the culture of The Bahamas to visitors. The pier will be able to handle Oasis class cruise ships.
Bayley described the new additions coming to CocoCay as, "innovative" and "entertaining". He also indicated the construction will take a multi-phased approach, with some elements of the new construction ready in 2018, and construction complete sometime in 2019. In the meantime, Bayley said ships will continue to stop at CocoCay without any disruption.
Royal Caribbean announced new fleetwide technology roll out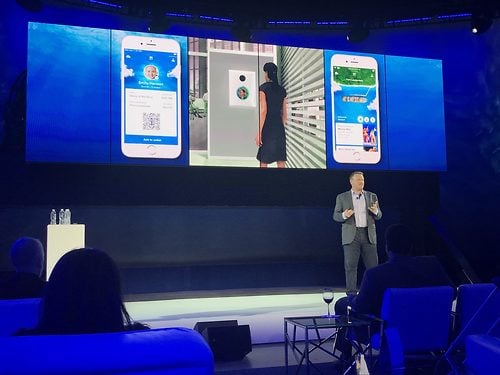 Royal Caribbean was forward leaning when the company held a big reveal event in Brooklyn to announce an array of technological innovations that aim to make things simpler and easier for guests going on a cruise.
At the heart of the new technology overhaul is a new smartphone app that will be rolled out to every Royal Caribbean ship over the next two years. The app promises to eliminate check-in lines at ports, equip crew members to anticipate guests' needs, and enable giant cruise ships to sail through the water on a fuel-saving curtain of air.
The new tech will spread across the fleet by the end of 2019.
Royal Caribbean requiring all adults in same stateroom to purchase unlimited alcohol package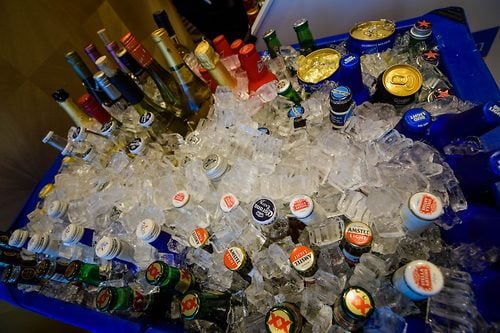 Royal Caribbean decided to change the rules regarding its unlimited alcohol package, and begin requiring all adults in a stateroom to purchase a drink package if one adult in that room elects to purchase one.
The change begins in 2018, but the rule change came out in October 2017.  The change occured following an earlier announcement it was going to test the change first on select Harmony of the Seas sailings.
Royal Caribbean introduced non-refundable deposit program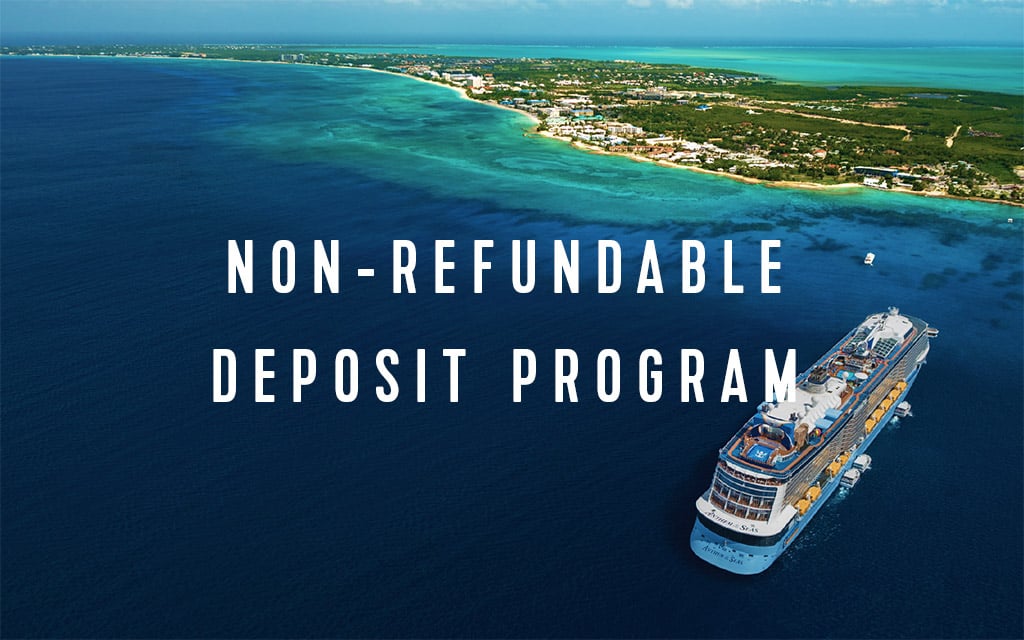 Royal Caribbean announced in May 2017 a new non-refundable deposit program, which is an addition to the traditional refundable deposit model.
When making a cruise reservation at least 6-months prior to sailing, guests who opt to take advantage of nonrefundable deposit fares will automatically qualify to earn up to $100 per stateroom to spend at sea. Early booking credit is combinable with the existing promotional offer available at time of booking.
In an effort to deter continual or late ship/sail date adjustments, a change fee of $100 per guest will be imposed to all reservations booked under a nonrefundable deposit fare that opts to change either the ship and/or sail date originally selected.
Symphony of the Seas reveal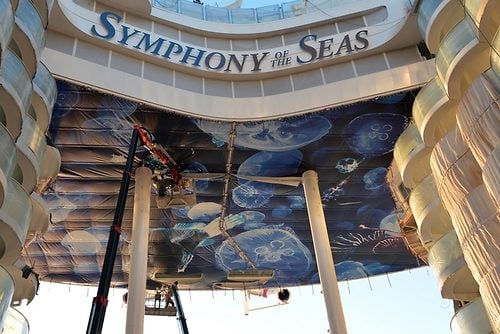 Throughout 2017, Royal Caribbean announced details surrounding its fourth Oasis class cruise ship, Symphony of the Seas. Symphony of the Seas will claim the title of the largest cruise ship in the world when she debuts in April 2018 for her inaugural season in Europe.
In March 2017, Royal Caribbean formally announced Symphony of the Seas, along with some details surrounding the ship. This included some preliminary deployment details, along with the announcement it will be homeported in PortMiami.
In October, Royal Caribbean announced activities, restaurants and entertainment coming to Symphony of the Seas. New dining concepts and family activities, awe-inspiring theater, aerial, ice and aqua entertainment, and the most dynamic suite in family travel will join the lineup of Royal Caribbean exclusives on Symphony.
Spectrum of the Seas reveal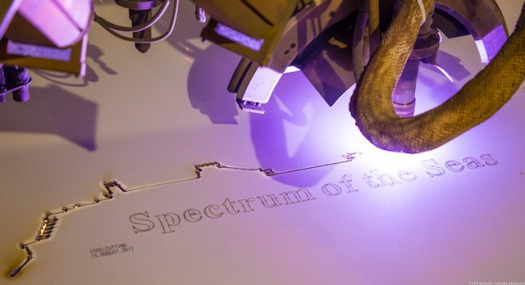 Speaking of cruise ship reveals, Royal Caribbean also shed some light onto another upcoming new ship, Spectrum of the Seas.
The first Quantum Ultra Class cruise ship will be based in the Asia-Pacific region and will join sister ships Quantum of the Seas and Ovation of the Seas. She had the first piece of steel cut in August and her keel laid in November.
Spectrum of the Seas is set to debut in 2019 and will be the first Quantum Ultra ship that will specifically be designed for guests in China and the Asia-Pacific region, and will feature cutting-edge and unprecedented experiences and amenities.
Royal Caribbean made its inaugural visit to Cuba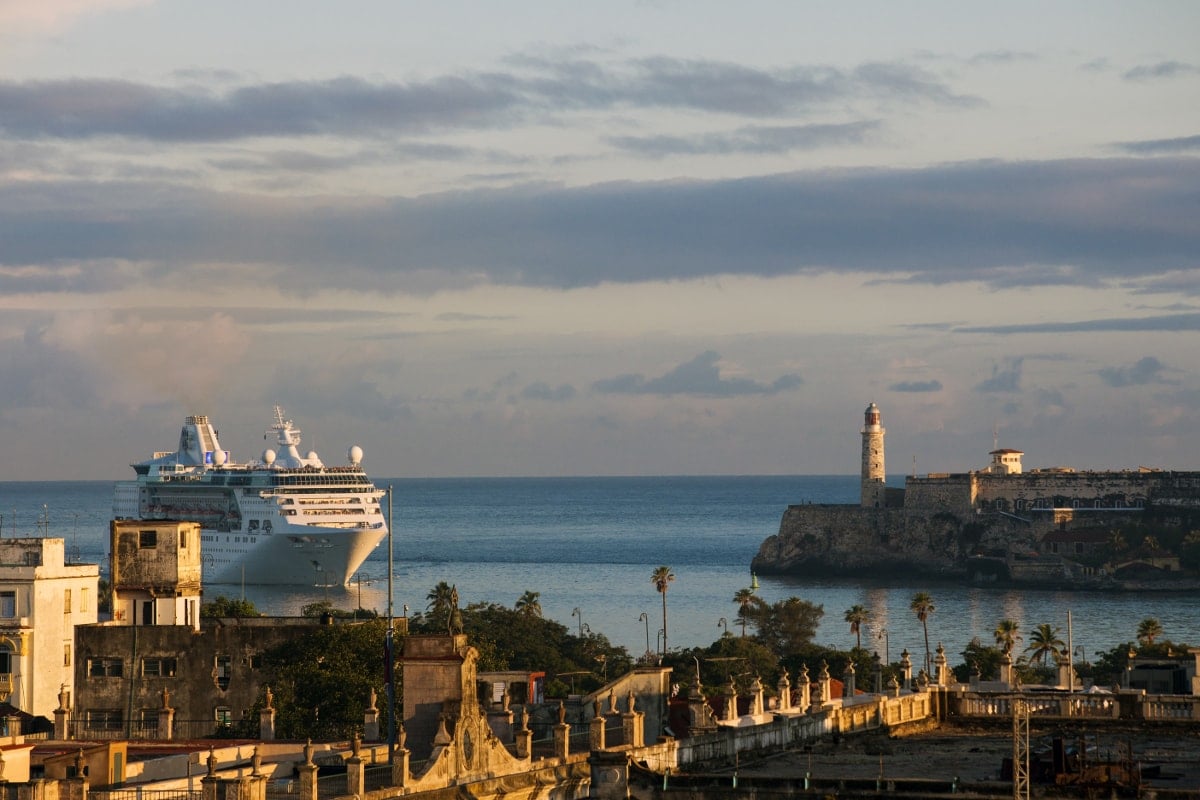 Royal Caribbean made history with the cruise line's inaugural visit to Cuba with Empress of the Seas in April 2017.
Empress has since followed up with a number of visits to Havana, Cuba, and Royal Caribbean unveiled new plans to expand Cuban sailings in the years to come.
Your thoughts
What did you think was the biggest Royal Caribbean news of 2017? Did we miss one? Share your thoughts in the comments below!