In:
Royal Caribbean recently added a second escape room experience to Harmony of the Seas (as well as some other ships in the fleet), called A Royal Mystery.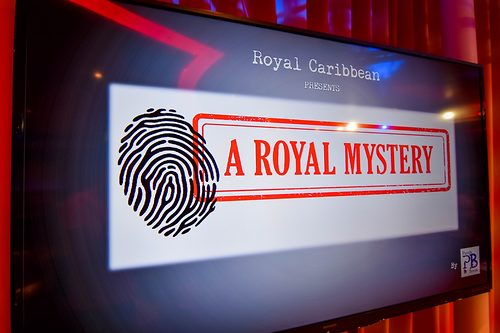 Royal Mystery is an onboard activity offered to guests, where they must solve a series of puzzles based on clues hidden throughout the room to help solve a whodunit murder case.  Unlike Escape the Rubicon, Royal Mystery has no cover charge and is held in a public spot (for our game, it was in the On Air Lounge).
Guests participating have a set amount of time to comb over the details provided, as well as clues and puzzles they will discover until they can solve the case.  
What to expect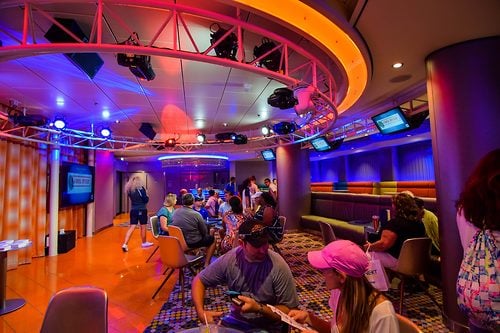 If you are unfamiliar with an escape room game, essentially it is a timed challenge, where you and those in your group have a set time limit to figure out various puzzles and clues to solve an overall solution that provides the means of "escaping" the room. Royal Mystery was created by Royal Caribbean's partner company, Puzzle Break.
When you arrive, the crew members will instruct everyone in attendance to form teams.  Teams can be between two and six people in total, which often results in teaming up with your fellow guests. Afterwards, a crew member will explain the basics of the game, play a short video introduction and provide the opening clues for all teams. 
Once the game begins, all teams must work to solve the puzzles in order to figure out who the murderer is, with the first team that comes up with the correct answer being the winner.
The puzzle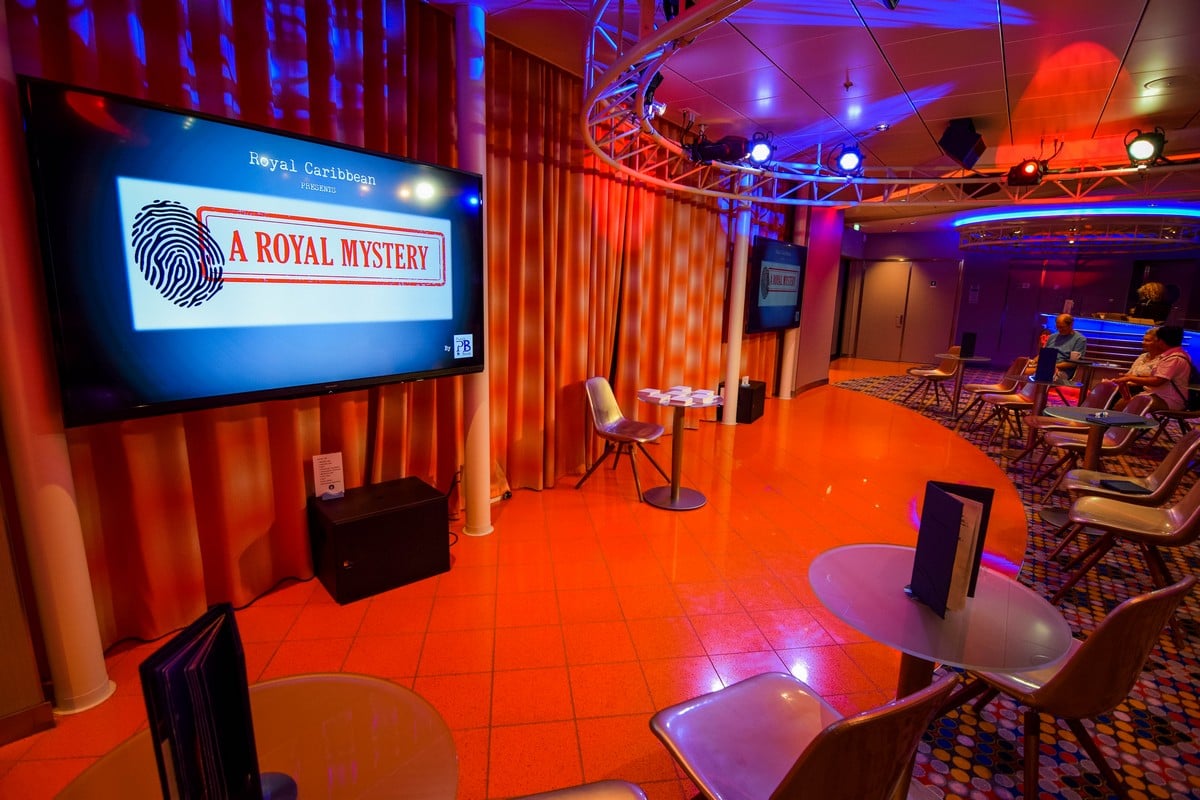 When you start out, your team will receive a packet full of information.  Some of this information includes puzzles, biographies on all the suspects, and pieces to puzzles that will be important later.  Teams must review the information in their possession, and then try to solve the various puzzles. Once a team has a possible puzzle solution, they bring it to the crew member for review.  If correct, the crew member provides a new clue for the team to use.
During the course of the game, crew members will share tips, advice and hints with all teams.  Most of these hints are suggestions or manners in which to investigate that aim to narrow down possibilities for teams.
The key to success is for teams to work together, but also delegate the various work.  Some puzzles can be solved by one or two team members, while others may need the whole team's input. Clues are hidden throughout the room, which team members may not take with them, but they can take pictures.  Bringing a phone that can take pictures is a good strategy.
Cost: Complimentary