In:
In celebration of Cinco de Mayo, we decided to countdown our favorites at Royal Caribbean's Sabor restaurant. Whether you prefer Sabor Modern Mexican or Sabor Taqueria & Tequila Bar, either choice is the perfect way to celebrate.
1. Chicken-Stuffed Jalapeños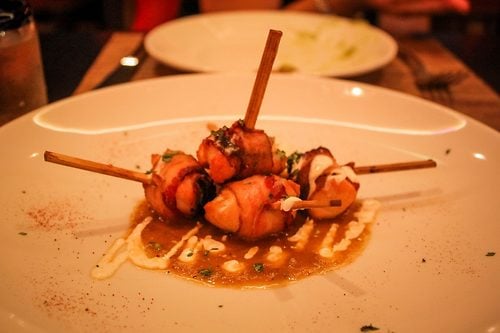 Appetizers are the first part of any meal, and the Chicken-Stuffed Jalapeños are a crowd-pleasing favorite at Sabor.
If you are looking for something with plenty of flavor and a good kick, then the Chicken-Stuffed Jalapeños are the perfect choice. Chicken, wrapped in bacon, glazed with a sweet chiptle tomatillo salsa makes for one amazing appertizer. Plus, they are great for sharing.
2. Tacos
When you think of Mexican food, inevitably tacos come to mind.  Sabor's tacos are more than what you might find at a typical fast-food chain that incorporates a large carillon in its logo.
The tacos at Sabor come in a variety of options: barbacoa, pollo, pork and tuna.  Personally, I cannot get enough of the tuna tacos, but whichever variety you choose, Sabor's tacos blend fresh ingredients in a crispy tortilla shell.
3. Banana and Chocolate Chimichanga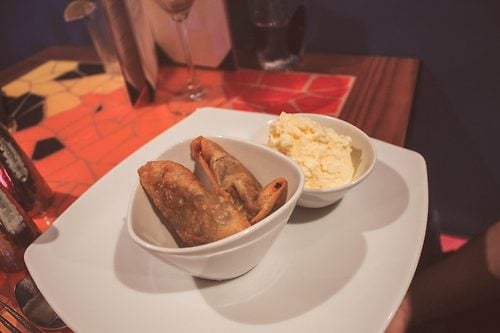 The desserts at Sabor tend to be underrated in terms of what most guests talk about, but the dessert tray is something you not to be missed.
Specifically, the Banana and Chocolate Chimichanga is, well, incredible.  Melted chocolate with warm bananas, fried makes for one tasty dessert. It is the kind of dessert you eat a few of, right after declaring there is no possible way that you can eat anymore.
4. Avocado margarita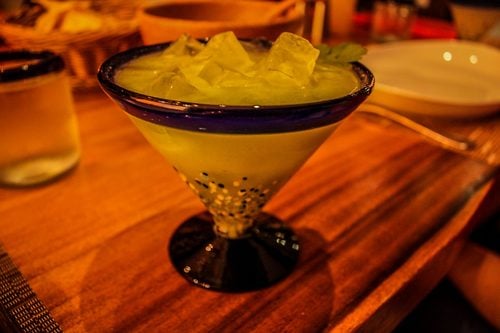 The hand-crafted margaritas at Sabor are a staple of any meal.  In fact, some guests go just for the margaritas.  Of all the choices, we pick the avocado margarita as our favorite.
What makes the avocado margarita so good? It is a smooth and tarty blend that is as refreshing as it is flavorful. The avocado margarita is the perfect accompaniment to anything on the Sabor menu.
5. Guacamole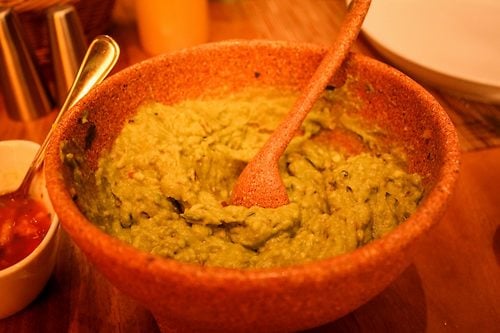 When considering the full scope of the Sabor menu, it is hard to overlook the highlight of the entire meal and one dish nearly everyone cannot get enough of: the guacamole.
The handmade guacamole put Sabor on the map when the first Sabor restaurant debuted on Navigator of the Seas in 2014. Since then, legions of Sabor fans have made reservations at Sabor specifically to enjoy this heavenly dish.
What is your top five favorites at Sabor? Share your countdown in the comments below!