In:
If you think cruise line food is just mass-produced buffet food, prepare to loosen your belt next time you go on a Royal Caribbean cruise. Royal Caribbean's cruise ships are filled with amazing culinary options, including a must-visit Mexican specialty restaurant, Italian restaurants with freshly made food, and entire neighborhoods of the ship dedicated to fine dining, these cruise ships take their food seriously.
Our advice? Leave the snacks at home, arrive early, and come hungry, because these twenty-five indulgences will feel even better than nabbing a sunny day at the pool deck.
Tuna Crudo Tacos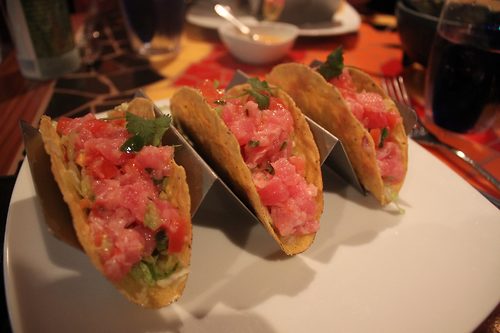 At Sabor, there a few different variety of tacos, but the raw tuna option is incredible.  Light and full of flavor, the three in each serving may not be enough.
Kummelwick Sandwich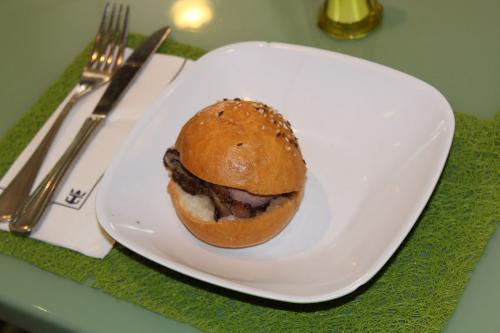 Thin-sliced roast beef with just the right amount of spicy mustard and au jus leads to the perfect sandwich for a meal or just a passing snack.
Johnny Rockets milkshake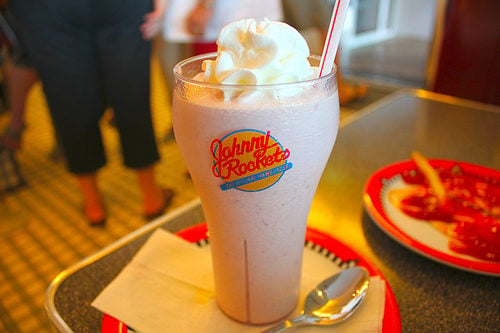 The thick and frothy milkshakes at Johnny Rockets are made with hand-dipped premium ice cream and are as good as they sound.
DX Sushi Combo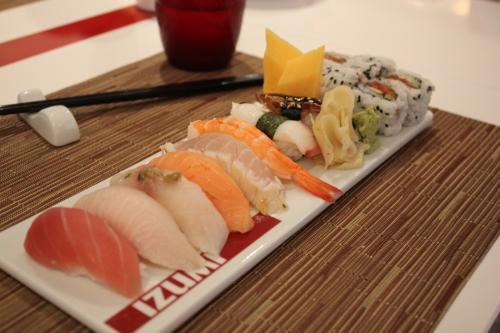 Not only is the DX Sushi Combo at Izumi the best value on the menu, it has the perfect variety of nigiri rolls and sushi pieces for any meal.
Dry-Aged Steaks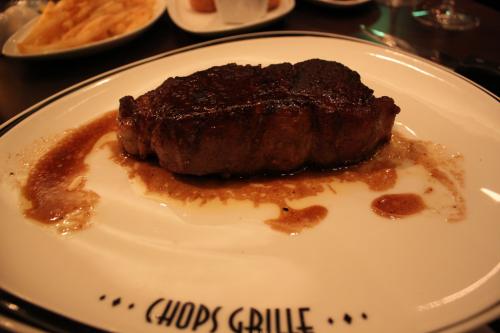 Dry aged steaks are very popular at the premier land steakhouses, and Royal Caribbean offers these steaks at Chops Grille, which are stored in a climate-controlled room for nearly four weeks to achieve the pinnacle of flavor, tenderness and aroma.  It really enhances the flavor of the meat in a way conventional steaks cannot match.
Aloo Gobi Curry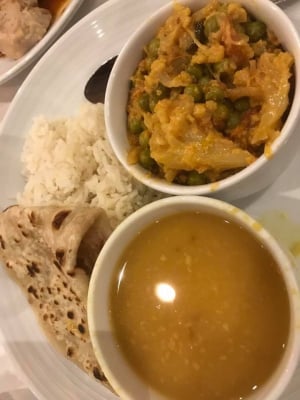 Love Indian curry? Do not miss the aloo gobi (cauliflower and potato) curry.  Not only is it a vegan-friendly dish, but it tastes amazing.
Red Velvet Cake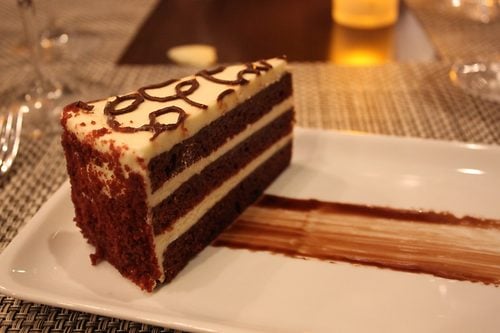 Of all the desserts at Chops Grille, the red velvet cake has been a fan-favorite for many years and deservedly so. Save room earlier in the meal for this beauty.
Ben & Jerry's Ice Cream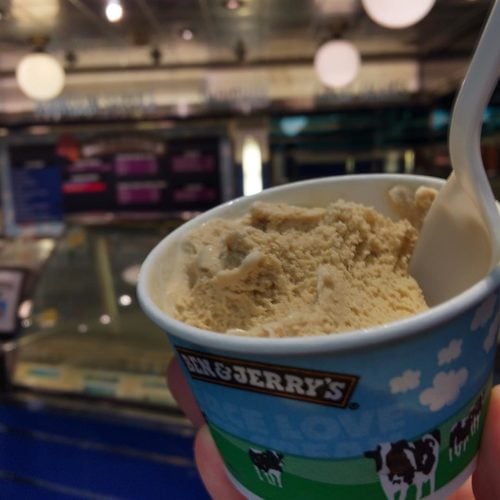 It does not matter which flavor of ice cream hits the spot for you, the thing is, Ben & Jerry's ice cream shop has been a favorite spot to stop in for a treat. Whether you stop at Ben & Jerry's as a post-meal dessert or you just need a little ice cream break in your day, no Royal Caribbean cruise is complete without at least one ice cream cone!
Meat Plank at Jamie's Italian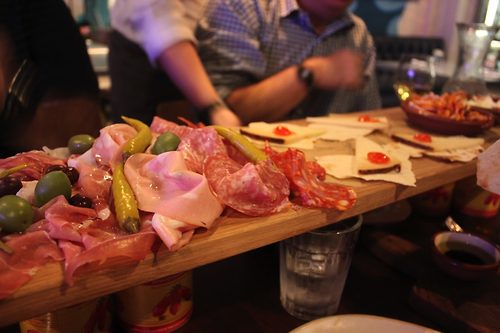 Jamie's Italian Famous Plank piled high with cured meats, pickles and tempting cheeses.
Soft serve ice cream by the pool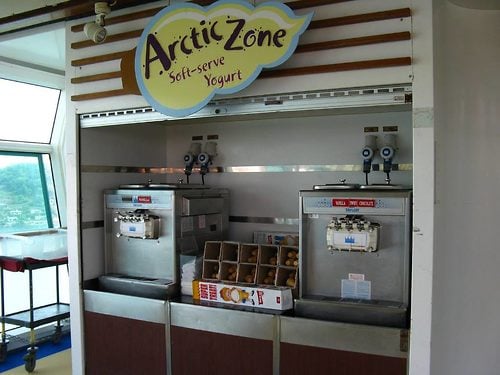 Unlimited self-serve is offered near the pools, which means there is never a far walk to cool down with this tasty treat as you see fit.
Sabor guacamole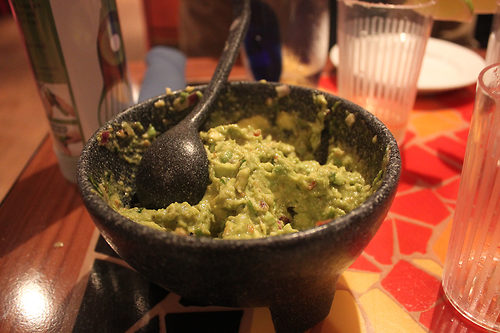 It's fresh, prepared tableside, and if you order it with one of Tortilla Jo's famed margaritas, you'll almost forget you're not inside the park.
Lasagna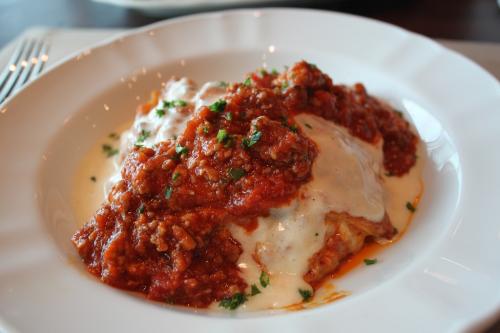 The lasagna at Giovanni's Table is topped in a fabulous meat sauce and has just the right amount of cheese that accentuates the taste of the layers of pasta, sauce and meat.
Chocolate banana empanadas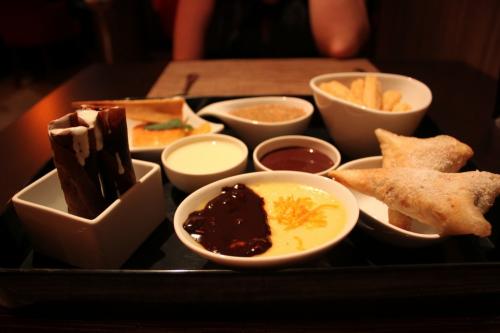 What you have essentially is melted banana and chocolate inside a fried shell. They are rich, moist and small enough that you start to think, "Yes, I should ask the waiter for a few more".
Labadoozie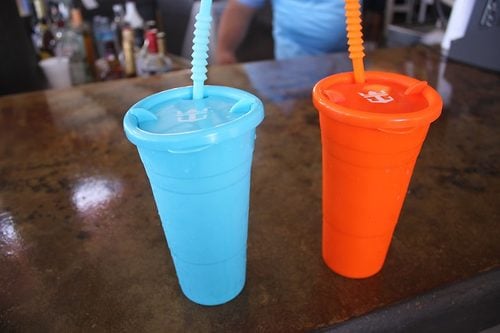 The Labadoozie is an alcoholic drink that is famous among Royal Caribbean because it is only available on Royal Caribbean's private destination of Labadee. Labadoozie's have reached cult-like status for being a large, fruity alcohol drink that is just perfect to have while on a beach.
Cupcakes from the Cupcake Cupboard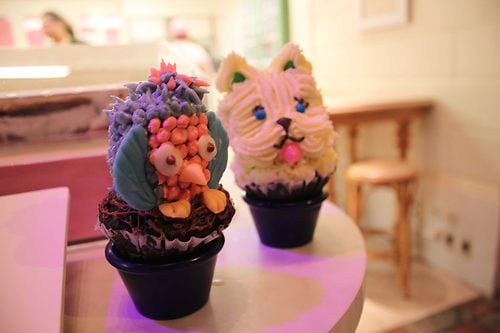 First, the cupcakes are the size of a baseball, which means there is plenty to enjoy. 
Second, the rich frosting and clever designs make these cupcakes just as much fun to look at as eat (although eating is quite good too).