Friday Photos
In:
Welcome to this week's edition of Friday Photos, where we showcase our readers favorite Royal Caribbean photos.  If we all cannot be on a Royal Caribbean cruise at the moment, then the next best thing is to look at photos of a cruise longingly as a means of getting a "cruise fix."
If you want to submit your photos for a future Friday Photos post, be sure to send them to us via this form.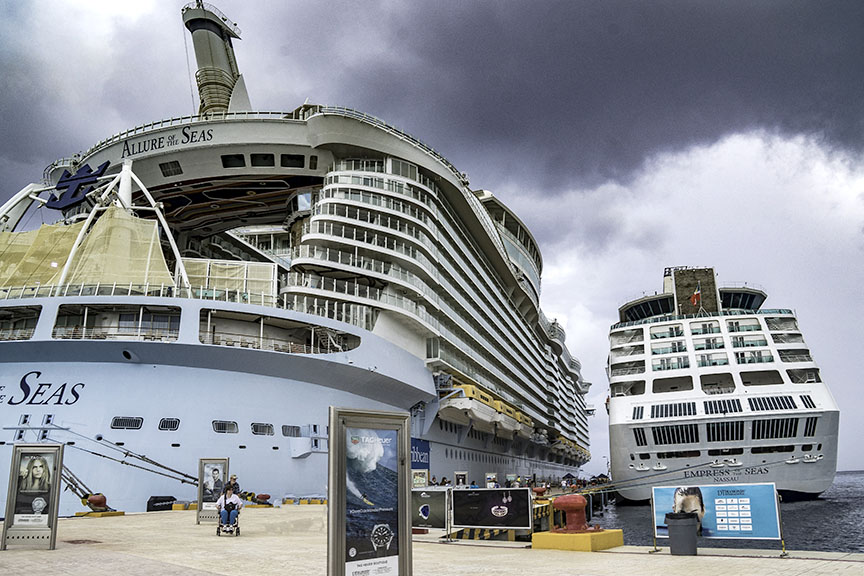 We begin this week with comparing the size of Allure of the Seas to Empress of the Seas in a photo by David.  Quite the contrast!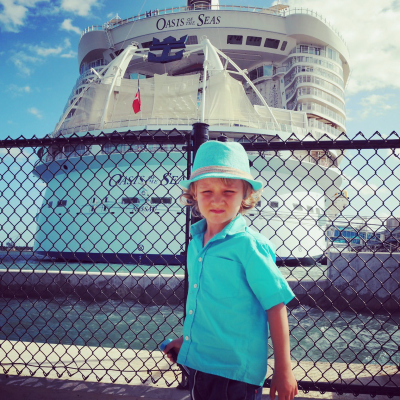 Heidi shared this photo her 4 year old son, Miki, waiting for his first (but not last) cruise to the Caribbean on Oasis of the Seas.  Great ship to start a lifetime of cruising fun on!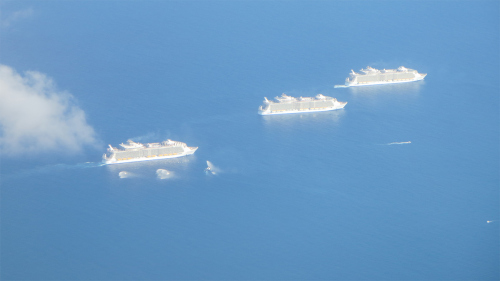 Check out this photo that Gary Brown sent us of the three Oasis class ships meeting, as seen from his airplane as it was flying into Fort Lauderdale.  What an amazing vantage point!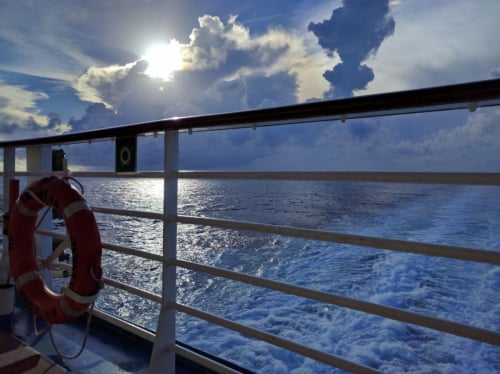 Renato Rossini shared this photo from the second cruise on Oasis of the Seas through the Eastern Caribbean.  Beautiful shot!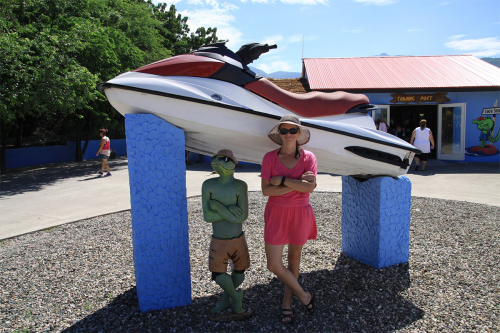 Next is a photo of Susan Crossley in front of a jet ski in Labadee, doing her best anthropomorphic lizard impersonation.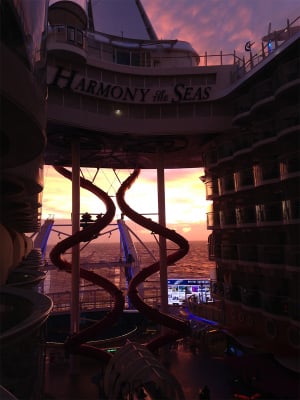 This photo by Ricardo Chevalier combines two of my favorite things: sunsets and Harmony of the Seas!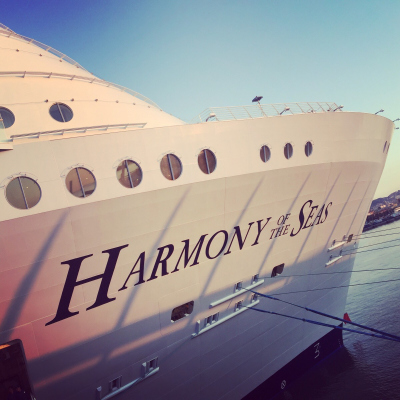 We round out this week's batch of photos with a shot of Harmony of the Seas by David Donnelly.  Another sunset photo is a great way to end this week's post!
That wraps up this week's edition of Friday Photos. If you want your Royal Caribbean photo featured here, use this form to send them in!