Friday Photos
In:
If it's Friday, that means we are sharing our reader's best Royal Caribbean photos in this week's Friday Photos showcase.  As always, we want to include as many of our readers photos as we can, so be sure to send us your best Royal Caribbean photos too!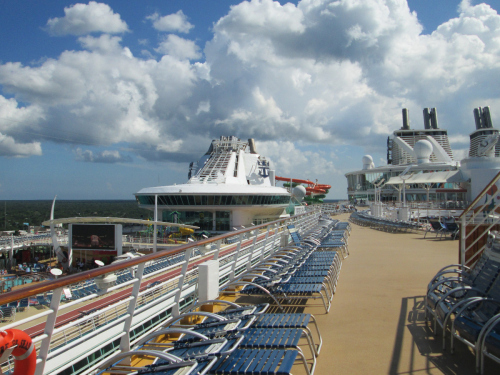 We begin with a photo by Michael Bonham of Allure of the Seas docked next to Liberty of the Seas in Cozumel. It is always fun when two giant ships meet like this.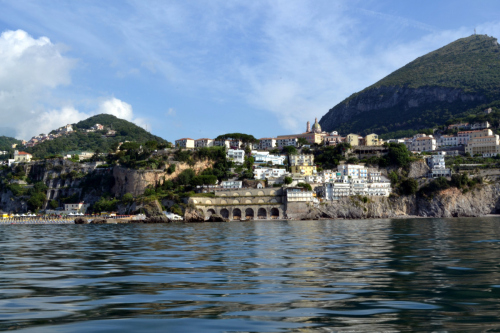 Here is a photo of the Amalfi Coast of Italy, by D J Ep.  I do not believe European ports get enough credit for being as photogenic as they are.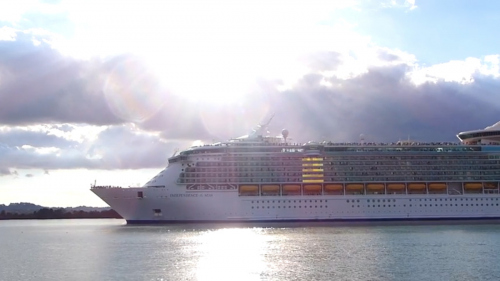 Next is Independence of the Seas leaving Southampton by David Donnelly.  Also included in this photo is a gratuitous amount of lens flare, which will make JJ Abrams smile somewhere.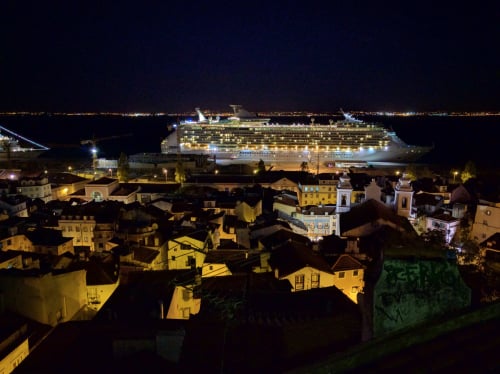 Here is a night photo of Navigator of the Seas as she is about to depart Lisbon, Portugal by 2boomerstravel.  I will never tire of how Royal Caribbean ships look at night when all the lights are turned on.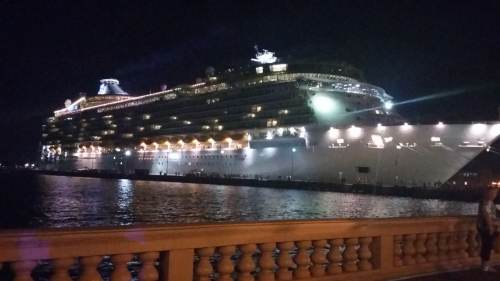 We have another night photo, this one of Freedom of the Seas in San Juan, Puerto Rico, by Alice Hoey. Freedom of the Seas stopped here because of Hurricane Matthew, and I relish any opportunity to visit Old San Juan.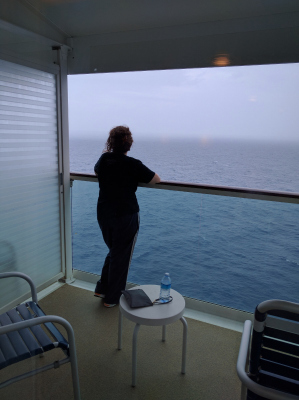 Jose San Martin shared this photo of enjoying a moment of peace aboard Navigator of the Seas. Jose noted, "Voyage after voyage, it never gets old."  Well said!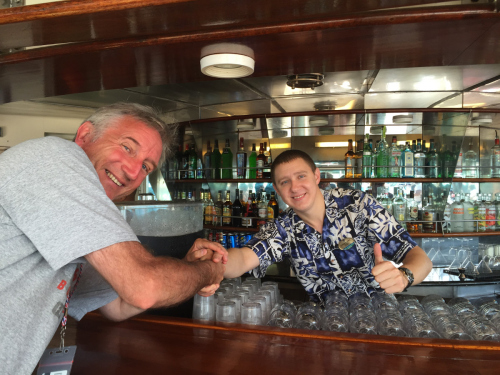 Our last photo this week is by Mark Greenwald and it is of him and his favorite bartender on Grandeur of the Seas, Alex. Mark met Alex on Navigator of the Seas in 2009 and ran into each other again on Grandeur and instantly remembered each other.  
Do you have Royal Caribbean photos that you want to share?  We'd love to feature them so send them in by using our nifty submission form and maybe your photos will show up in next week's edition!