In:
Royal Caribbean is notifying its guests that the much maligned Samsung Galaxy Note 7 cell phones are no longer allowed to be brought on its cruise ships.
Emails have been sent to some guests with cruises coming up to notify them of the policy change.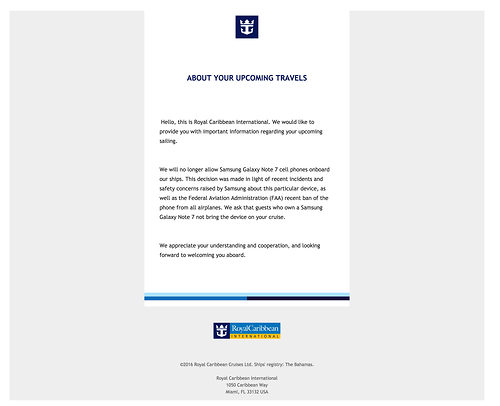 This decision was made in light of recent incidents and safety concerns raised by Samsung about this particular device, as well as the Federal Aviation Administration (FAA) recent ban of the phone from all airplanes.
Royal Caribbean joins many other cruise lines in banning the device after reports of fires from the device, as well as recalls, have created safety concerns with operating the device safely.