In:
Today is our last port stop and it is in Cozumel, Mexico.
We were scheduled to dock at 10am, so we took it easy this morning and got ourselves going and to the Windjammer for breakfast prior to our arrival in Cozumel. 
We dropped both kids at Adventure Ocean and then my wife and I went to see Cozumel.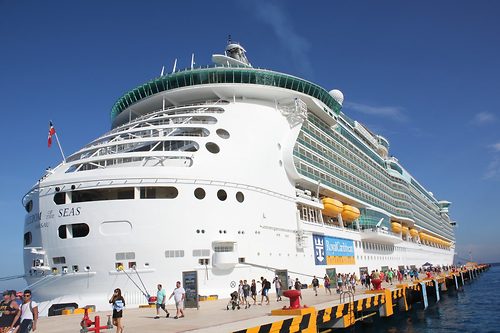 Immediately, we took notice of the weather because it was very hot and humid, with little to no breeze.  Unlike any other port stop on this cruise, it was plain hot outside without much relief.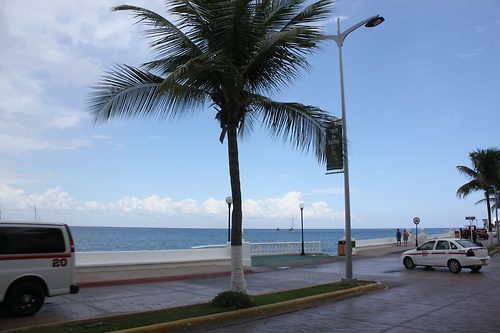 We took a taxi downtown and had breakfast at a bakery just a few blocks from the main street area. We each had a pastry for $1 total.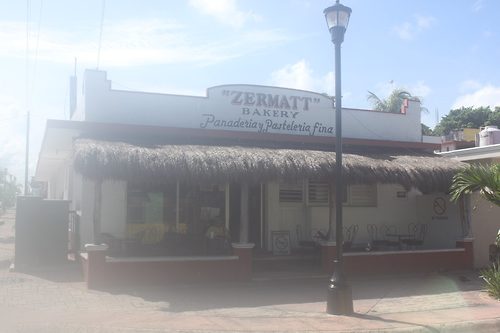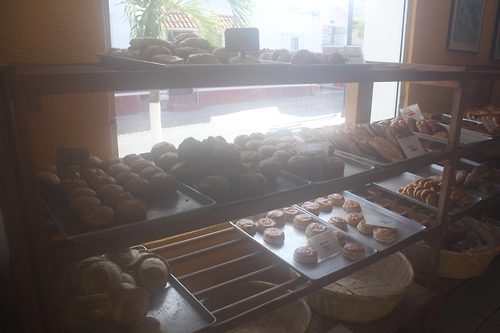 Next up, my wife went to get a massage and I opted to grab a bite to eat and beer to drink.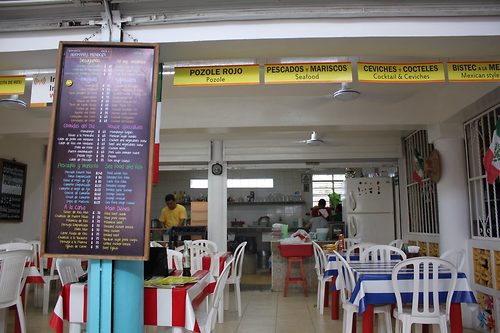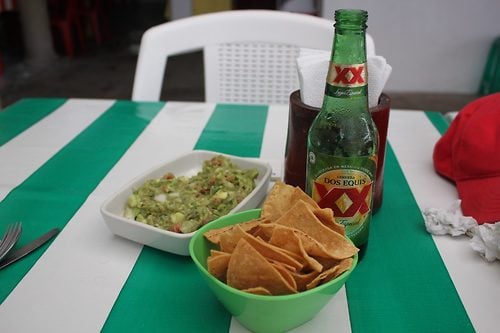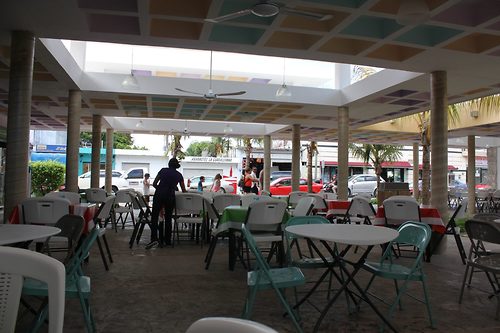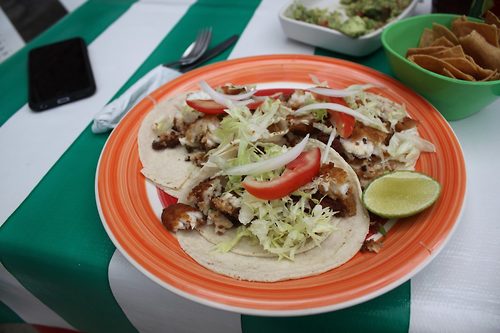 Usually I do more exploring while my wife gets her massage, but it was so hot and humid, I could not even think of walking around.
Eventually I had to leave to meet up with my wife, and we tried to do some walking around but again, the heat was so tough on us that we decided to eat lunch and return to the ship.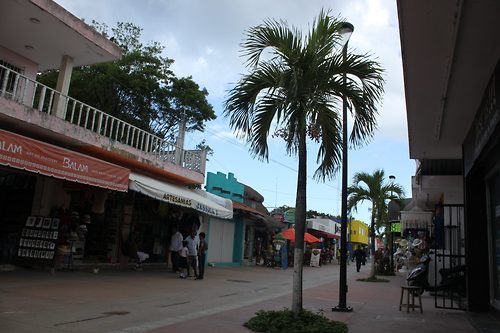 We wanted to try a new spot for lunch but they were not open for lunch, so we ended up returning to our favorite restaurant in Cozumel.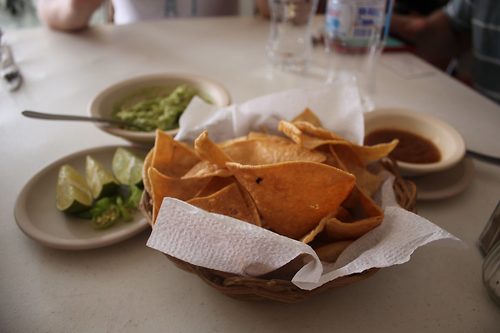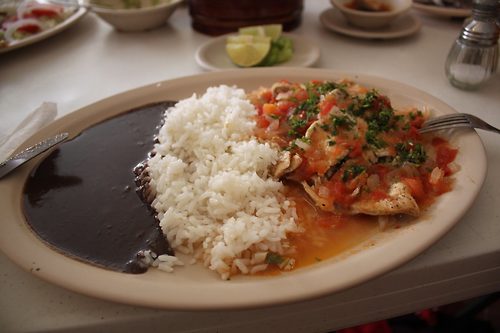 After lunch, we took a cab back to the ship and bid farewell to Cozumel until next time.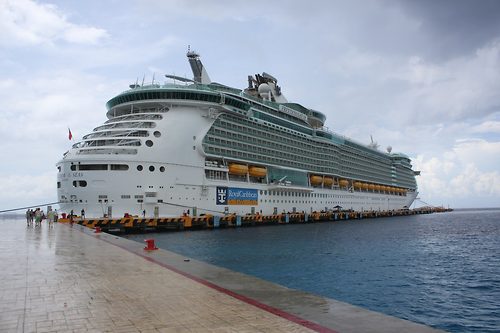 Back in the wonderful embrace of Freedom of the Seas' air conditioning, we got the kids and decided to enjoy an afternoon ice cream break at Ben & Jerry's on the Royal Promenade.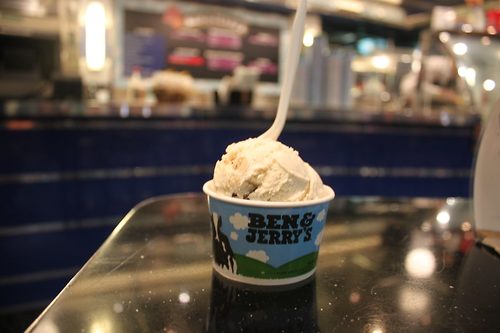 We returned to our staterooms to relax and get ready for our evening.
Following a well-deserved nap, we got the kids dressed (it was PJ night) and up to Adventure Ocean just as our ship departed Cozumel.
The pre-dinner entertainment for this evening was in the Schooner Bar, trying out the take-out guacamole from Sabor.  The other day, we spotted that guacamole was available from the Schooner Bar, so I wanted to try it out. For "research."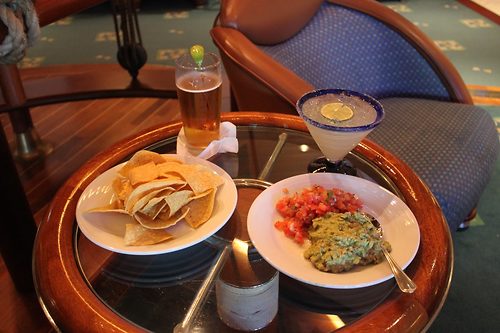 All you have to do is go to the Sabor desk and order guacamole and/or margaritas. Believe it not, this was a single serving of guacamole and salsa and it was $10.
Our dinner plans for the evening were to try out Chops Grille.  I struggled to remember the last time I ate at Chops, so we made a reservation earlier the cruise.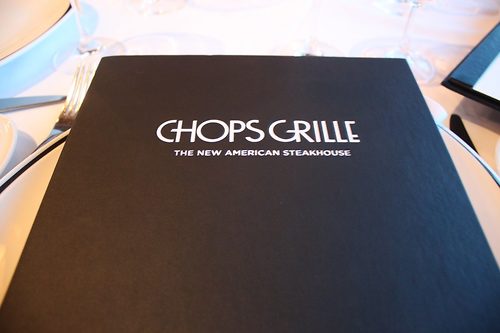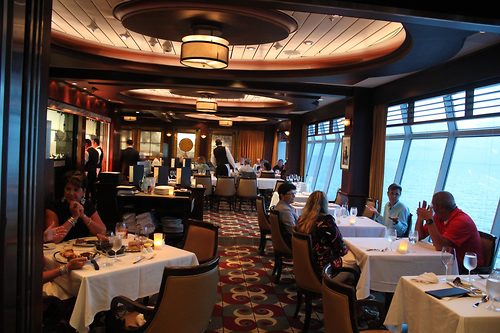 Chops was packed, and deservedly so.   The food was terrific and I really enjoyed everything I ordered.  Another lovely meal at Chops!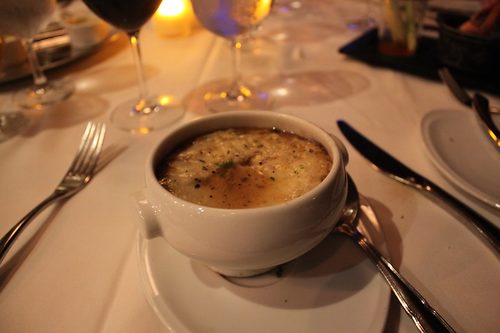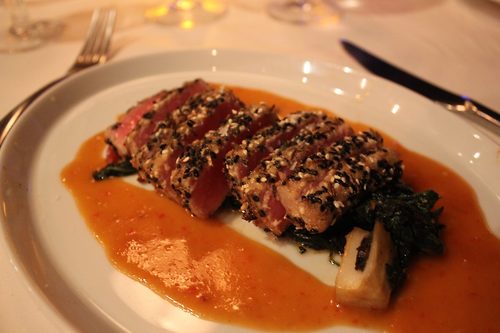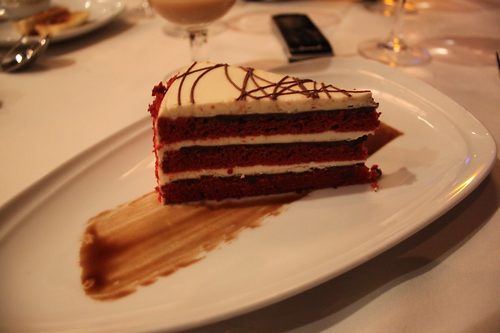 It was 70's night tonight, but we were all tired from our Chops adventure (Chops Grille is an adventure), so we called it a night.
Tomorrow is our last day and it will be a sea day.
Stray Observations
Best bet for a taxi in Cozumel when there is any kind of line is to walk next door to El Cid resort and pick one up there.  Done that twice now and no waiting.
If you want to find great restaurants in Cozumel, walk at least 2 blocks away from the main street along the ocean. In my opinion, if you can see the ocean, you are too close to it.
Debarkation was very quick, despite the late docking time. The crew really has debarkation down to a science and it makes things very efficient.
Saw this on the elevator randomly today

I noticed this deal on future cruise excursions. Other than this, I am not aware of any discounts on Royal Caribbean shore excursions

Drink Count
2 drinks and 2 coffees