Freedom of the Seas Live Blog - Day Two - Coco Cay
In:
Royal Caribbean Blog contributor Michael Poole is on Freedom of the Seas this week reporting all about his cruise experience.
You may recall me from the Labadee vs Coco Cay podcast, that I'm a huge fan of Coco Cay.  To me this is what paradise looks like blue waters, hammocks under shaded trees, and chicken's walking around like they own the island.  I know there is not a lot excursions to do in Coco Cay, but to me that's what makes it special, you just relax.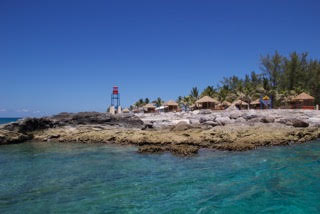 Since we are traveling in-group it takes a while to get everyone together, so we didn't get off the ship until 10am. 
Okay, so if you listen to the podcast, you will know I'm a big fan of the tender boats and the ride over.  Well not on Freedom of the Seas, it took us almost an hour to get from ship to shore.  We did arrive at 7am and departed at 3pm, so it was a shorter day in Coco Cay. 
Today I had booked the Aqua Park with my sister, I had played on it a few years ago and wanted to revisit.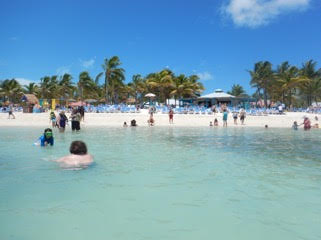 All I can say about this park was, holy cow!  There were around 100 kids out there with a few adults.  I was worn out within a few minuets of being out there, but it sure was a blast.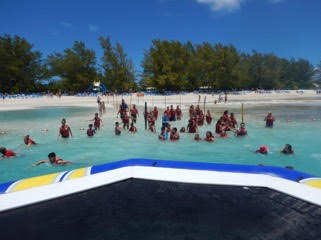 I actually lost my water camera in the water, I was kind of freaking out because it's brand new.  I went to the check-in stand and asked for some snorkeling equipment, and after 15 minutes of searching I found it!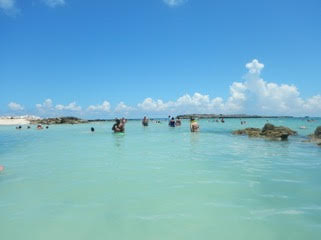 After the aqua park we headed back to the ship since it was almost last call for a tender ride at 3pm.  Once I got back on board I headed to the schooner bar for some trivia, and well I just blogged.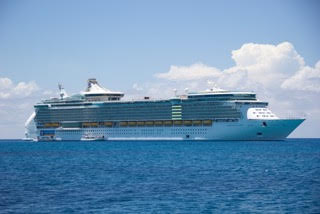 Pre Dinner
Tonight was formal night so everyone was very nicely dressed and this just happens to be my favorite night. 
One recent change is they no longer have the captain's reception on the Royal Promenade; it's almost hard to believe.  They now have the reception in the main theater, without free champagne. 
Before the show they hosted a Make a Wish auction on WiFi, drink packages, bridge tours, ect.  Around a half hour in they started the welcome aboard show.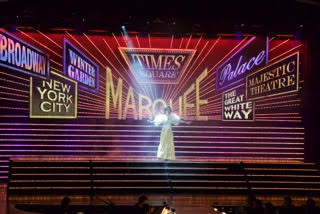 Dinner
Tonight was our first time in the main dining room and we had a table for 12.  They had live music playing from the staircase and the passengers were really getting into the music. 
For dinner we all order the filet of beef and it was so tender, quit possible the best I've ever tasted.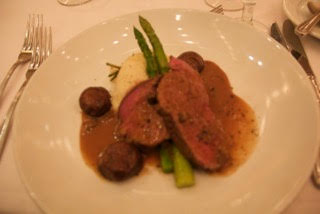 That about wraps up our day in Coco Cay, up next is sea day!