In:
Royal Caribbean cruises that stop in the island paradise of St. Maarten/St. Martin will often find guests heading over to the French side of the island to enjoy the many terrific activities, and certainly French cuisine has to be at the top of that list.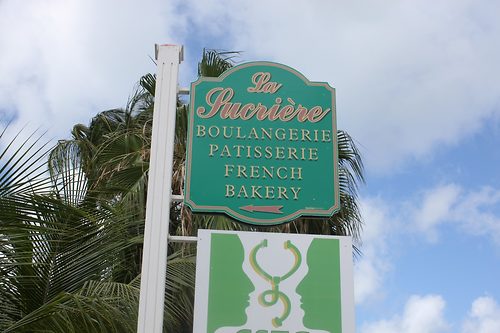 Those that want to enjoy an authentic French cafe experience, will absolutely love a stop at La Sucrière in the French capital of Marigot for the fresh foods, cafe atmosphere and little taste of France in the Caribbean.
Atmosphere
Across the street from the ocean are a great many restaurants, including the La Sucrière bakery.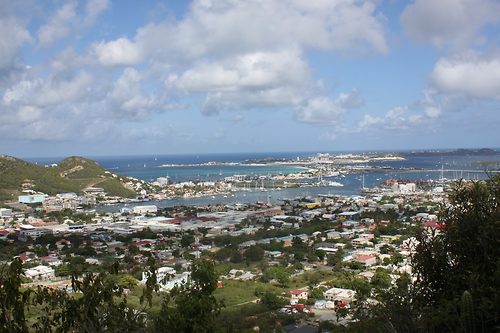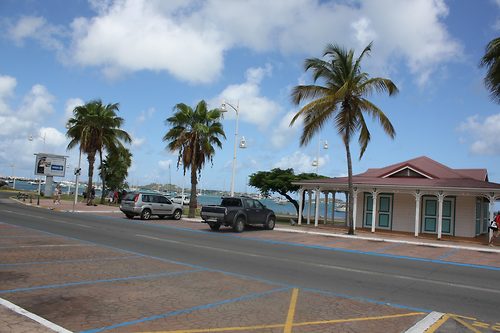 Before you even set foot in this boulangerie, you will have a great view of the harbor in Marigot, with its many yachts and sail boats anchored just off shore.
La Sucrière is set up like an open-air cafe, with plenty of seating underneath a roof that has no walls.  Like many French cafes, dining at La Sucrière is as much about enjoying the ambiance and weather around you, as the food itself.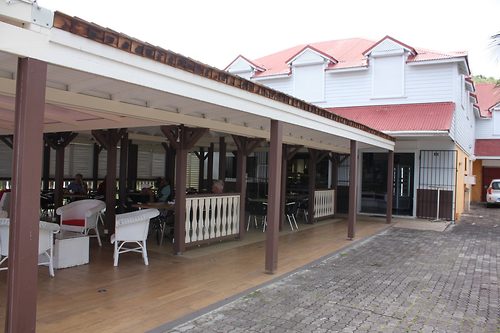 Inside the bakery is a semi-circle shaped large room with plenty of freshly baked good to consider.  The area is lined with fresh breads, pastries, sandwiches and beverages.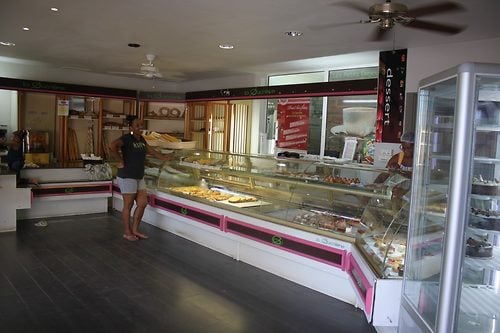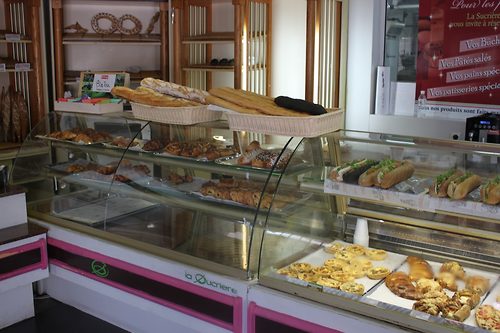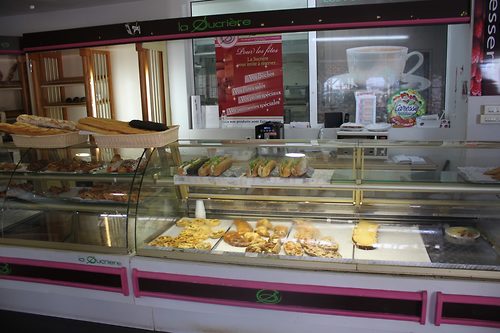 The staff speak French and English, and nearly everything available was made fresh earlier in the day.  In fact, the smells alone as you walk in are worth the visit.
Eats
You will find a fairly wide selection of baked good to purchase at La Sucrière.  The French bakery advertises itself as a boulangerie and patisserie, which means it is a bakery and pastry shop.
Frankly, there is a lot of great choices and we quickly found ourselves in danger of over-ordering because everything looked so good.  You should definitely skip eating on your cruise ship prior to visiting this bakery.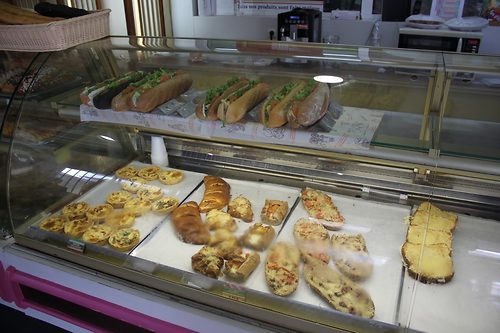 La Sucrière features freshly baked breads, French open-faced sandwiches (known as tartines), quiches, cakes, fruits and more.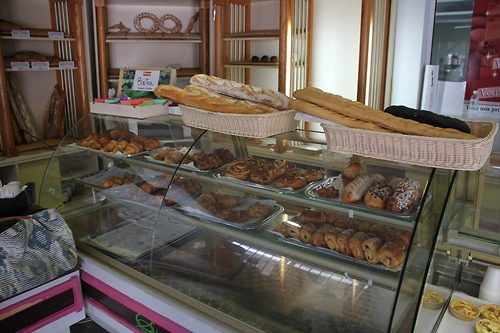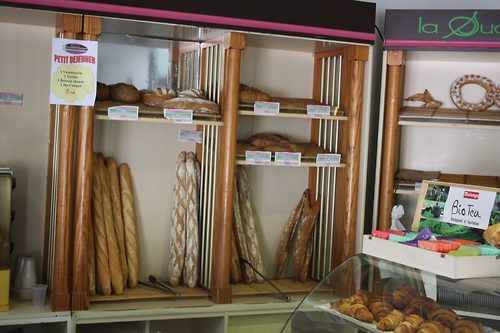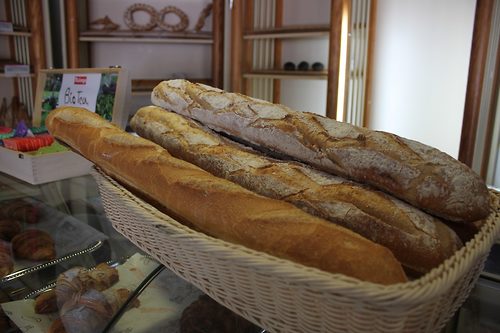 If there is one thing missing, it would be cheeses.  Some of the sandwiches have cheese with them, but if you want to enjoy bread with your favorite kind of cheese, you should consider stopping elsewhere prior to eating here so you can combine it.  
The food can be enjoyed at the cafe or wrapped up for a meal later.  Certainly if you are planning on spending time elsewhere on the island, taking some of the amazing food with you is not a bad option.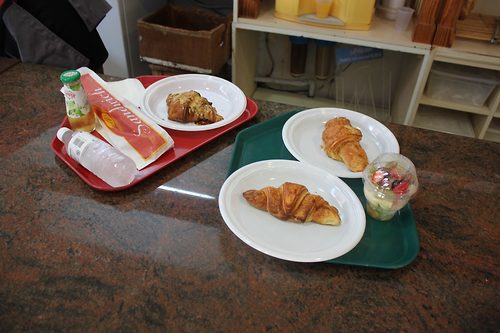 In terms of the food, it certainly is fresh and sweet.  French breads, like baguettes and croissants, are always good choices and the fact they are baked on the premises really makes it taste better.
Overall
La Sucrière was a highlight of our stop to Marigot, because of the quality of the food offered here.  Part of the appeal of visiting ports of call on a Royal Caribbean cruise is the opportunity to sample the local cuisine, and La Sucrière is a fantastic example of French baking.
The combination of atmosphere, freshly baked goods (the smells!) and views from the cafe seating area made this a great meal.  There is some great shopping just steps away, so there are some nice activities to do before or after your meal here.
If you are going to visit the French side of St. Martin/St. Maarten, you ought to stop in at La Sucrière for a bite to eat.
Location: Front de Mer, Marigot 97150, St. Maarten-St. Martin