In:
There are many Royal Caribbean cruises that stop in Port Canaveral and offer shore excursions to Walt Disney World. Often, guests wonder if it is worth it to take these trips and how much they can really do in the time they have.  The super-talented Laurel Stewart from TouringPlans.com wrote this guest post about visiting Walt Disney World for those on a Royal Caribbean cruise.
If you're cruising between a US East Coast port like New York City or Baltimore and the Caribbean, you may have noticed that Port Canaveral is a stop on your journey. Two of the many port excursions offered here are PC11 - Disney World Express Service (Disney World Express Service - PC11) and PC50 - A Day at Walt Disney World (A Day at Disney World - PC50). We'll take a look at the differences between PC11 and PC50 and try to help you decide if they are worth your time and money.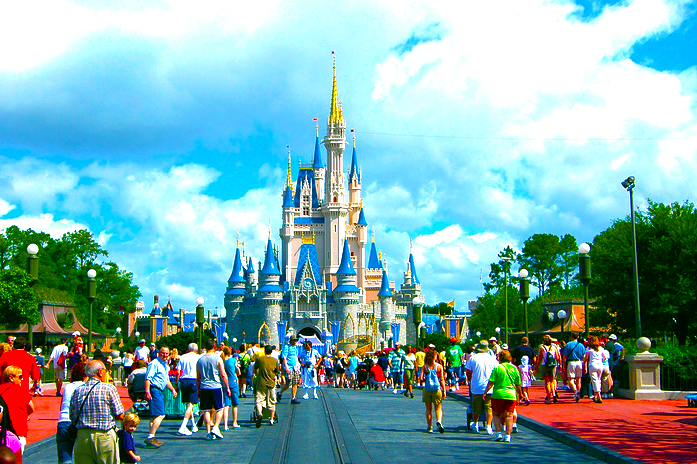 Photo by Richard Macko
First the basics. Walt Disney World is not in Port Canaveral. The trip from your ship to the Walt Disney World resort is around an hour (more with traffic) along FL-528. At least two hours of your port excursion will be spent on a bus traveling to and from Walt Disney World.
Walt Disney World is four theme parks, two water parks, and the Disney Springs shopping area. There is no admission cost to visit Disney Springs. Guests who choose the Royal Caribbean Walt Disney World port excursions will be dropped off at Disney's Ticket and Transportation Center (TTC). The TTC is a monorail or ferry ride to the Magic Kingdom, a monorail trip to EPCOT, and the bus transportation hub to all other resort areas. If you plan to visit a park other than Magic Kingdom, you'll need to factor transportation time (and money, if you choose to take a cab or Uber instead of a Disney bus) into your plans.
Admission prices vary at the parks from day to day, and single day admission to Magic Kingdom is higher than to the other three theme parks. Water park admission costs less than theme park admission. If your excursion does not include park admission, check out https://disneyworld.disney.go.com/tickets/ for pricing.
If you're interested in visiting Walt Disney World during your cruise, you might wonder how much you and your family can see and do in one day. TouringPlans.com offers tools for planning trips from a one day visit to any length of vacation to help you make the most of your time. A tool that is particularly useful to guests on an excursion is a customized touring plan. As part of the TouringPlans app, Lines, and online at TouringPlans.com, subscribers can enter the dates and times of their visits, schedule time for meals, breaks, and shows, and add the attractions they want to see, and TouringPlans will arrange them in the best order to save the most time in line. Doing this ahead of time, before booking a Walt Disney World excursion, will let you see how much you'll be able to do during your day in the park.
Let's look at the differences between the two excursions:
| | | |
| --- | --- | --- |
|   | PC11 | PC50 |
| Cost per person | $39 | $134 |
| Duration | 10 hours | 9 hours |
| Time in park (approximate) | 7 hours | 6 hours |
| Includes admission | no | yes |
| Meals included | no | no |
So what can you do in 6 hours at Magic Kingdom? Check out a sample day at http://touringplans.com/plans/print?id=2020916. This plan was optimized for a particular day at Magic Kingdom, with moderate walking speed, and no FastPass+ reservations. This includes the three "Disney Mountains," three more attractions, and a break for lunch.
Recommendations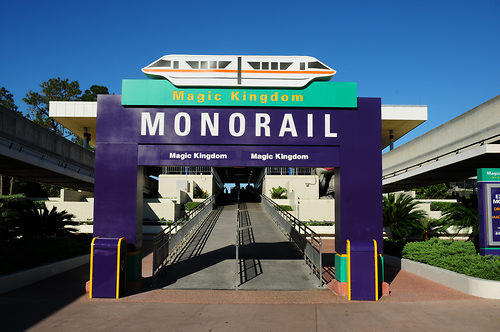 Photo by Richard Macko
If this is your only chance to visit Walt Disney World for awhile, these opportunities are a decent way to get a taste of the vast resort. But be aware, 6-7 hours is not much time to spend in the park. The cost of transportation is reasonable given the distance traveled, but paying for entire day's admission (and single day admission is the most expensive admission on a per day basis) is somewhat expensive, not to mention that you'll need to budget for meals during the day.
If you do decide to visit, we recommend PC11 and purchasing your park admission before your cruise. Why? Because you'll be able to make FastPass+ reservations ahead of time, which will definitely save you time in line during your short trip. You should also create a MyDisneyExperience account, download Disney's app, and link your park admission to your accounts before your cruise.
Other options
Book PC11 and visit a water park instead. This is less expensive. Allow one additional hour for transportation between the TTC and water parks, and pack a dry change of clothes.
Book PC11 and visit Disney Springs instead. Disney Springs offers dining and shopping in a themed environment without an admission cost. Again, allow time for transportation.
Visit Kennedy Space Center instead. KSC is much closer to Port Canaveral and can easily be experienced in a day.
For all Port Canaveral/Orlando Shore Excursions, check out these Royal Caribbean options.
TouringPlans loves RoyalCaribbeanBlog! Click this link for a special RoyalCaribbeanBlog readers discount. Discount code is automatically applied and is good for new subscriptions only.