In:
Royal Caribbean announced the entertainment options on Ovation of the Seas, its newest Quantum class cruise ship.
Two70
Two70, a multi-level great room that seamlessly fuses entertainment and technology, will offer entertainment throughout the day.
Vistarama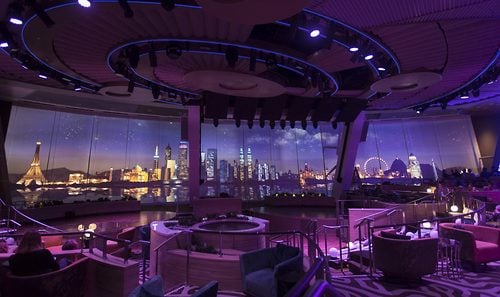 Two70 features an impressive show known as Vistarama, which utilizes expansive floor-to-ceiling windows that can be set into any scene, real or imagined, by combining 18 projectors to create an ambient surface over 100 feet wide and over 20 feet tall. In addition, a troupe of six, agile Roboscreens combined with highly trained live performers, music and special effects, gives guests front-row seats to stunningly visual shows
Spectra's Cabaret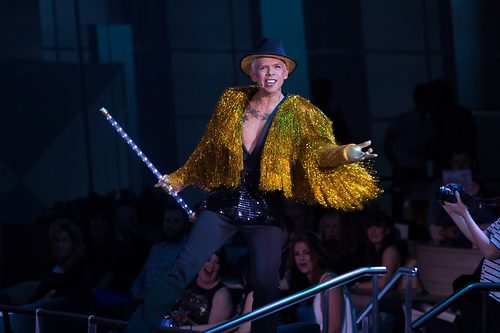 This completely original production, created by Royal Caribbean International and Moment Factory exclusively for Two70, will take the stage on Ovation.
Having first debuted on Anthem of the Seas, the show features the Maestro and his Agents of Rhythm as they invite the audience to an electric, multi-dimensional cabaret that transports them to invisible realms.
Each night, the portal opens for a limited period of time and immerses guests' imaginations into a multimedia show brimming with kaleidoscopic sounds, effervescent colors and dazzling movement. "Spectra's Cabaret" blends live performance and experiential cinema with music from contemporary pop culture. It creates a world seen through the lens of music and technology, all while exploring the deepest recesses of the heart. 
Main Theater
The Dream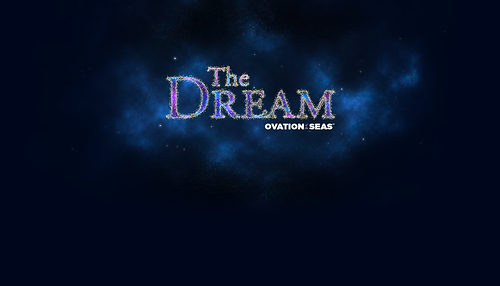 This thrilling production chronicles the story of a man who is visited by his departed soulmate in a very special dream. His long-lost love has come to help him rediscover his passion for life and gives him the will to pursue his wildest dreams and to find love again. In his slumber, he will confront his deepest and most secret fears and journey on a rite of passage towards his eventual awakening. The unique combination of wonderful storytelling, soulful performances and spectacular production values will surprise and delight audiences time and time again. This is the biggest adventure of this man's life, and Royal Caribbean audiences are invited to join him on a wild and audacious journey of discovery.
Live. Love. Legs.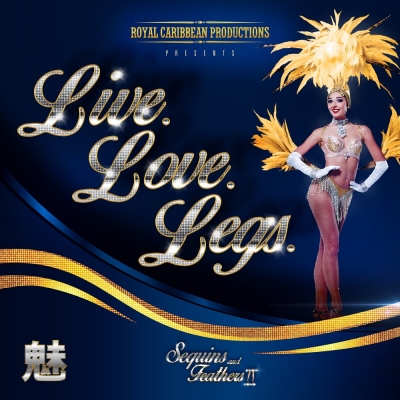 The same highly-acclaimed creative team behind the wildly popular "Sequins & Feathers" on Quantum of the Seas has brought its signature combination of talented artists, high-energy performances and remarkable beauty, to deliver another unforgettable theatrical experience. "Live. Love. Legs" brings a collection of incredible aerial acrobatics, next-gen choreography and superb vocal performances that come straight from the Broadway stage.
Infusing all the hallmarks of the Sequins & Feathers experience, featuring lavish costumes, jaw-dropping video effects, special musical arrangements, and a dedicated group of international artists, this all-new production onboard Ovation of the Seas will reward audiences with a full sensory overload.
More entertainment options
In the ever popular Music Hall, guests are treated to the most exciting live music venue at sea, where travelers can dance till the wee hours of the morning as well as enjoy theme parties such as Groovy Town.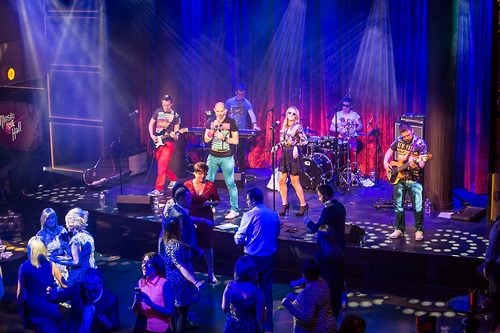 Two70 hosts late-night themed parties such as Twist & Shout and Fireworks Party along with the Roboshows that perfectly incorporate live performers and technology.
The DreamWorks Experience offers events and activities featuring DreamWorks Animation's popular film characters.
DreamWorks character breakfasts in the main dining room
impromptu 'meet-and-greet' experiences
photo-ops throughout the day
exclusive DreamWorks merchandise
The newest addition to Quantum class will officially launch in April 2016, when she departs Southampton, England for Tianjin, China on a 52-day "Global Odyssey" voyage. She will begin her first homeport sailing season in China from Tianjin in June 2016. Ovation, together with Quantum of the Seas, Mariner of the Seas, Voyager of the Seas and Legend of the Seas, will make up the largest fleet of any cruise line sailing in China.