In:
It is natural when you are new to Royal Caribbean to want to learn all the tips, secrets and hints you can so that your Royal Caribbean cruise experience can be the best.  These tried-and-true strategies are something many Royal Caribbean fans have come to learn after taking many cruises over the years.
If you are new to Royal Caribbean, here are seven things Royal Caribbean insiders know about taking a cruise that you might want to consider doing too.
1. Sign up for Crown and Anchor Society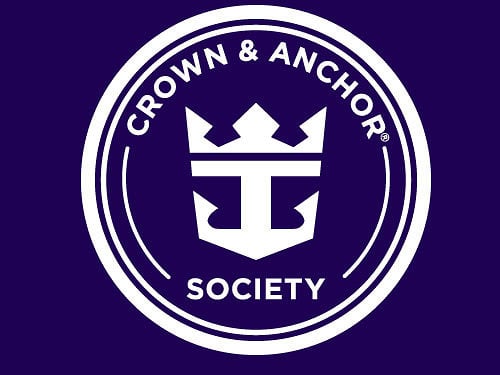 This may not seem like that much of a secret, but the truth is guests that have cruised time and time again with Royal Caribbean embrace Royal Caribbean's customer loyalty program known as Crown and Anchor Society.
Essentially, Crown and Anchor Society rewards guests for taking multiple Royal Caribbean cruises with special discounts onboard, priority embarkation and check-in, offers on upcoming cruises and exclusive events.
There is no cost to join Crown and Anchor Society and the discounts you receive onboard alone are worth signing up for.
2. Arrive to port very early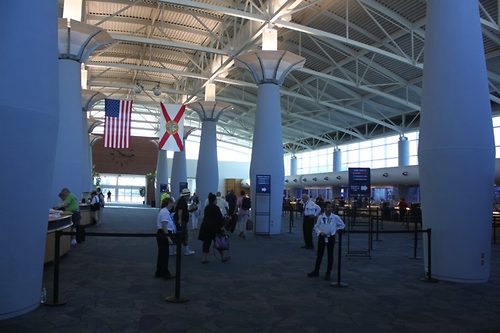 Your Royal Caribbean cruise may not depart your port until sometime in the afternoon or evening, but Royal Caribbean veterans always show up early for two good reasons.
First, the earlier you arrive means the earlier your vacation begins.  Whether you arrive at the port at 11am or 2pm on embarkation day, the price you pay does not change, so you may as well show up earlier to get more time from your cruise.
Second, by arriving early, you will avoid the longer lines at embarkation that typically occur on embarkation day when a majority of guests show up in the afternoon. Arriving in the morning allows you to get through security and check-in with less wait.
If you are wondering what constitutes early, usually this infers any time before noon.  Depending on your cruise, embarkation port and other factors, the check-in process can begin as early as 10am.
3. Book specialty dining in advance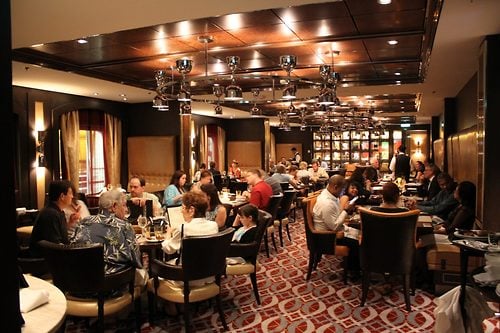 These days, Royal Caribbean ships offer some amazing specialty dining options and if you want to ensure there is a table waiting for you, then you ought to book something before you set foot onboard.
Royal Caribbean allows guests to make reservations for its specialty restaurants online, via the Cruise Planner site.  
By making reservations online, you will guarantee yourself not just a table, but the day and time that fits your schedule.
This is especially important on formal nights or holidays, when many guests wish to do something special.
4. Book their cruises years in advance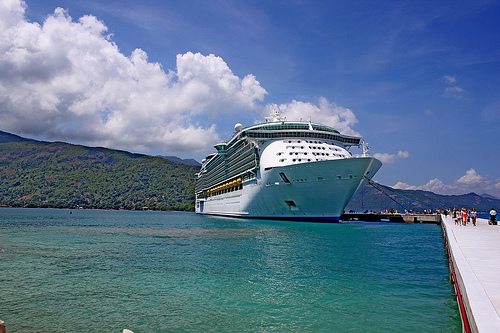 Royal Caribbean recently announced their deployment schedule of when guests can see itineraries for 2017-2018 cruises and begin making reservations.  Royal Caribbean veterans know the key to getting a good deal on a cruise and the perfect stateroom, is to book as far in advance as possible.
Royal Caribbean veterans will tell you that the best way to get a good deal on a cruise is to book as early as you can.  Ideally, years in advance.
By booking early, you will often find the best rates available because cruise fares operate on a supply and demand basis.  The less supply there is (i.e. staterooms available to book), the higher prices.  So by booking one to two years early, you will find the best rates.
If you ever strike up a conversation with a Royal Caribbean veteran, ask them when they booked their cruises, because the answer is often measured in years.
5. Read old Cruise Compass' to know what to expect
You just picked the perfect Royal Caribbean cruise for you and your family and it sounds like it will be a blast, but you might be wondering what events, activities and specials may be offered on your cruise.  
There is no way to know in absolute terms what your upcoming Royal Caribbean cruise will or will not offer, but Royal Caribbean insiders will consult past Cruise Compass' to see what was available on those similar sailings to get an idea of what to expect.
Generally speaking, Royal Caribbean sailings on a particular ship do not change that much from week to week in terms of the activities or entertainment offered.  There will be some discrepancies, but an old Cruise Compass can give you a good ballpark of expectations to plan around.
By reading an old Cruise Compass, you can prepare yourself for activities and events that you might want to participate in, such as themed dance parties, sporting events and anything inbetween.
6. Take cruises on the smaller ships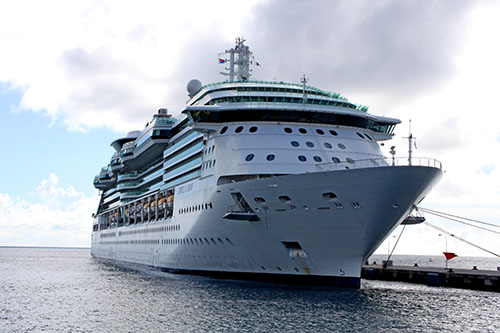 These days, any Royal Caribbean commercial you see on television probably shows off the amazing things its newest, and biggest cruise ships offer and they are really, really stunning.  But Royal Caribbean veterans know that it is just as fun and important to consider the smaller ships in the fleet.
Royal Caribbean has a fleet of 23 ships of various shapes and sizes.  While the largest ships gain the lion's share of attention, many veterans will tell you the virtues of the smaller ships in the fleet.
Radiance, Vision, Sovereign and even Voyager class ships all offer some amazing experiences that cannot be matched on the larger ships. 
These smaller ships can get to ports of call that larger ships cannot, as well as offer a more intimate experience in relationship with your fellow guests.  Not to mention, these smaller ships also come with a lower price tag!
There is absolutely nothing wrong with sailing on an Oasis or Quantum class ship, but consider every class in the fleet for your next Royal Caribbean cruise, because Royal Caribbean super fans love them all.
7. Learn from others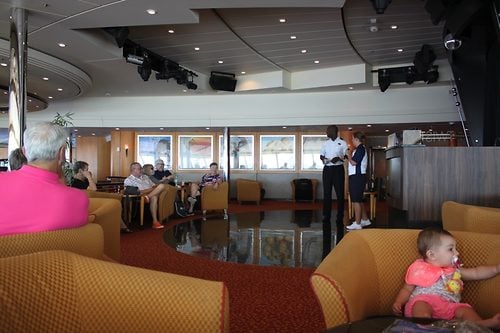 Let's face it: no one knows it all and that is why veteran cruisers often look for ways to congregate online and share in their experiences.
The internet is perfect for sharing our collective Royal Caribbean knowledge, and there are some great resources you should consider when looking to learn more about Royal Caribbean.
At the risk of sounding self-serving, this web site offers more than just blog posts as means of helping others have a better cruise.  Read our message boards, listen to our podcast and chat with us on Periscope for some easy and fun ways to learn more about Royal Caribbean.
In addition, Facebook has become a wealth of Royal Caribbean information, and here are a few of our favorite Facebook groups that you might consider joining.
We would also be remiss if we did not mention the Cruise Critic message boards as another great online resource of Royal Caribbean information.
Are you a Royal Caribbean veteran? What advice would you give to someone new to Royal Caribbean? Share that tip in our comments!