In:
Most Royal Caribbean guests looking for a shore excursion in St. Thomas are likely to consider something at the beach and for good reason.  St. Thomas has a reputation for having some of the best beaches, including the world famous Magens Bay.
On our recent visit to St. Thomas, we tried a different beach that was much closer to the cruise ships at Emerald Beach.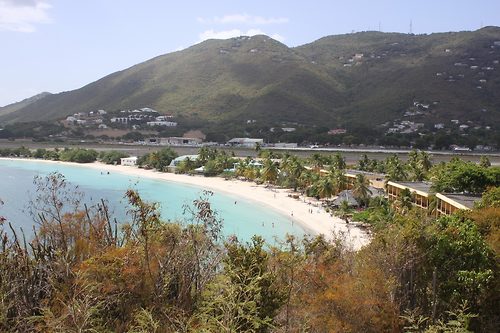 Description
Some background is necessary for understanding why one would want to consider a lesser known beach, like Emerald Beach.
We had been to Magens Bay many times and while beautiful, it requires a long taxi ride across the interior of St. Thomas to reach there and then a modest entrance fee.
We endeavored to return to Magens Bay until our taxi driver pointed out two basic facts: almost any beach in St. Thomas is beautiful and there are beautiful beaches closer and for less money.
Enter, Emerald Beach, which is located just a few minutes drive from Charlotte Amalie.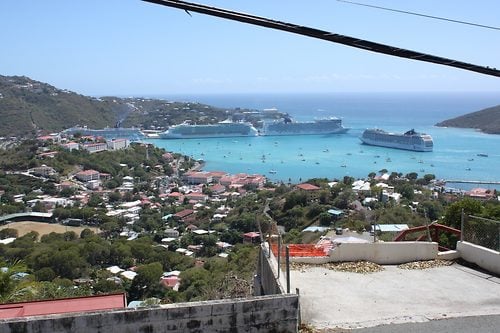 Emerald Beach is a public beach that anyone can access, although there is a hotel that is located near the beach as well.  Despite the hotel, anyone can use the beach.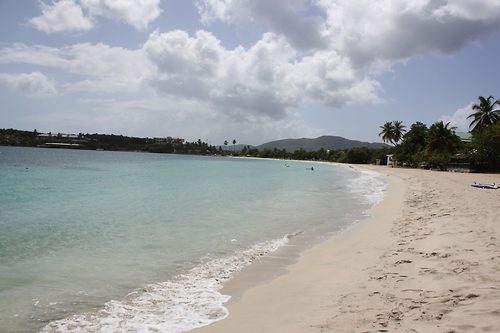 There is an outdoor bar and restaurant at the Best Western that anyone can go to to get drinks or food.
Comments
As our taxi driver promised, Emerald Beach is indeed quite beautiful and certainly a lot less crowded than what we have experienced on previous visits to Magens Bay.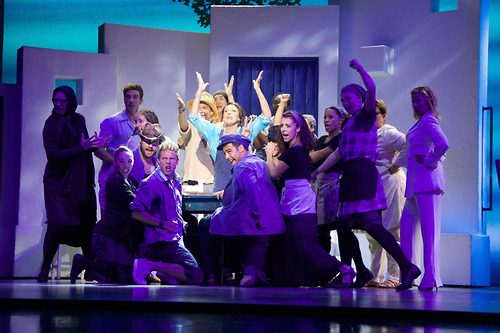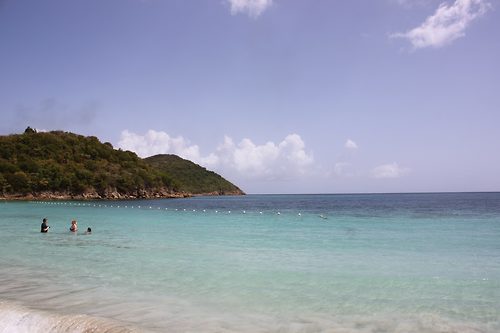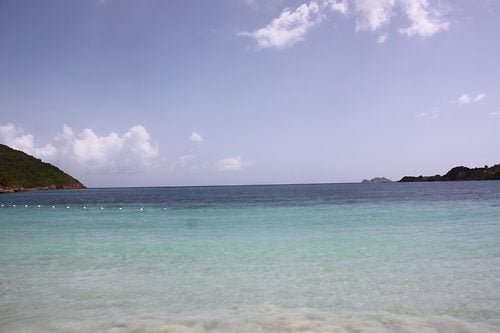 If you want to be really picky about the details, Magens Bay is situated in a lush tropical valley, whereas Emerald Beach has a hotel behind it and the airport is across the street.  I would not characterize either as a problem, but it is worth noting.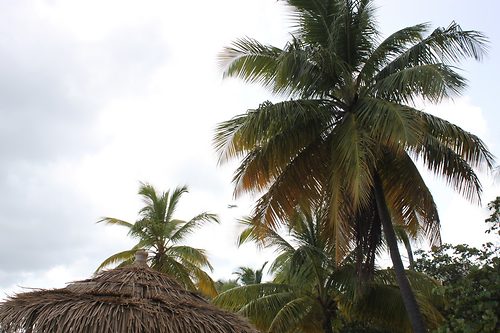 Emerald Beach is a good choice for anyone looking for a quiet(er) beach experience with less crowds and/or a closer drive.  At five minutes from Charlotte Amalie, it is a really quick ride.
Address: 8070 Lindbergh Bay | West, Charlotte Amalie 00802, St. Thomas
Cost: Admission to beach is free