In:
There are just some aspects of the Royal Caribbean cruise experience that are quintessentially a Royal Caribbean "kind of thing" and today we will look at one of these, the tutti salad bar.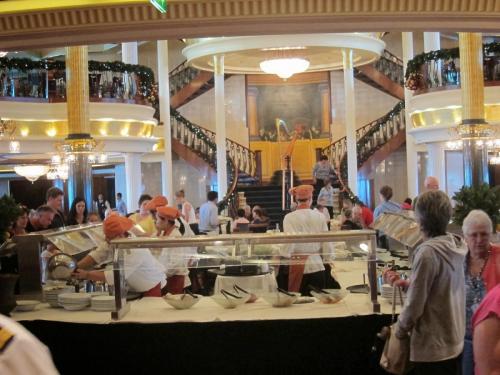 The tutti salad bar is essentially a large salad bar in the main dining room that is available to guests on sea days, where guests can pick from a variety of ingredients to create their own custom salad.
You can walk around the rather large salad bar area and pick from what interests you. Vegetables, cheeses, chicken, shrimp, tuna, dressings and more are all available to choose from.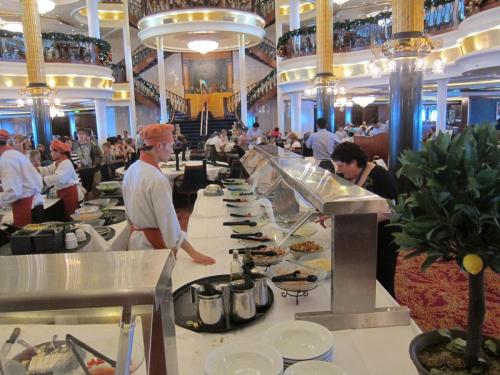 After picking your favorite ingredients, the Royal Caribbean staff will chop it all up for you and put it on a plate.  Instant perfect salad!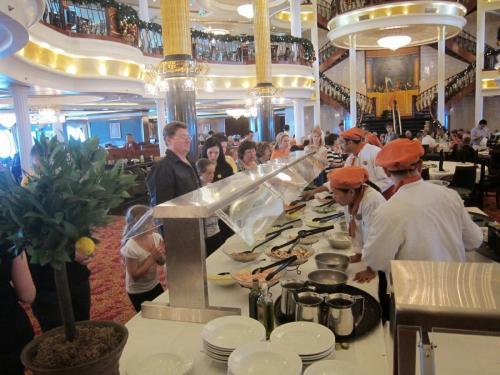 What makes the tutti salad bar experience one that many Royal Caribbean fans come back to again and again is the opportunity to get a freshly made salad exactly the way you like it.  
For those wondering, the word "tutti" is Italian for "all" or "everything", which is a reference to the fact you can have it all in your salad.
Have you eaten at the tutti salad bar? Will you try it on your next cruise? Share with us your thoughts in the comments below!