In:
Going on a Royal Caribbean cruise means a lot of things, including eating some incredible foods along the way.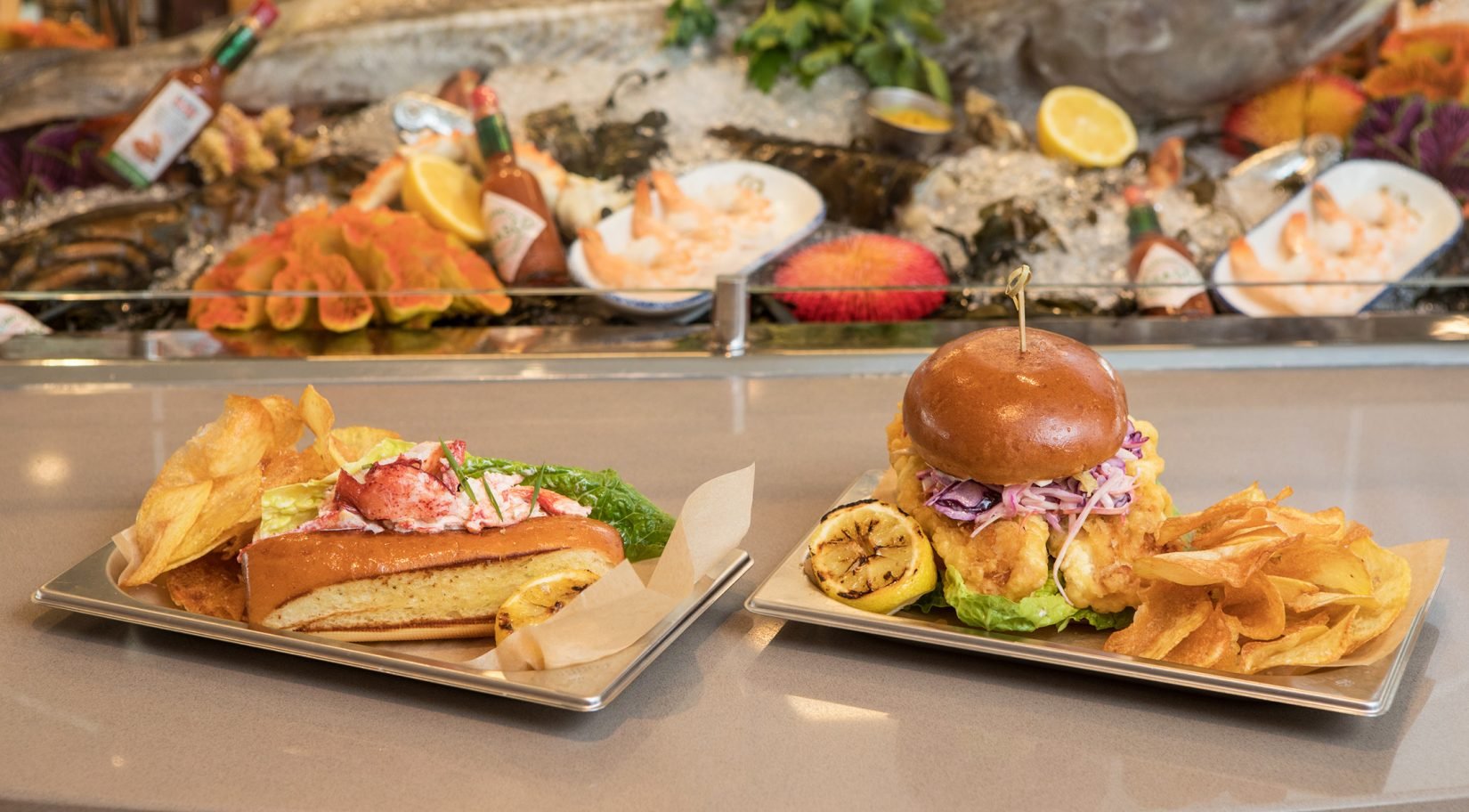 Royal Caribbean has steadily increased the quality and variety of its food choices over the years to bring some interesting and assorted options to try.  Not to worry, the staples of any cruise vacation are still on the menu, but if you are looking for something a little bit different, you will find some tasty alternatives.
Here is my list of the top 10 unique Royal Caribbean foods worth trying out.
Escargot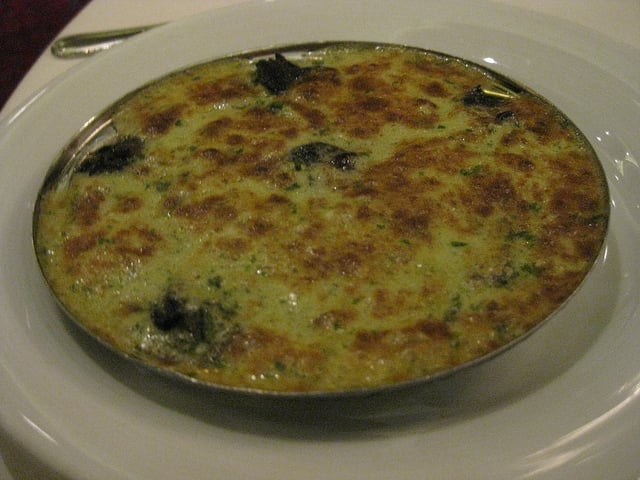 Escargot is hardly limited to Royal Caribbean, but these days it is one of the few places I ever see it regularly offered on the menu and it has become a signature dish of the main dining room.
If you are not aware, escargot is an appetizer of cooked edible land snails. I know it sounds gross, but it is really tasty (primarily because it is saturated in garlic and butter).
A French delicacy, you can order it every day in the main dining room and combined with a roll, tastes great.
Seafood tower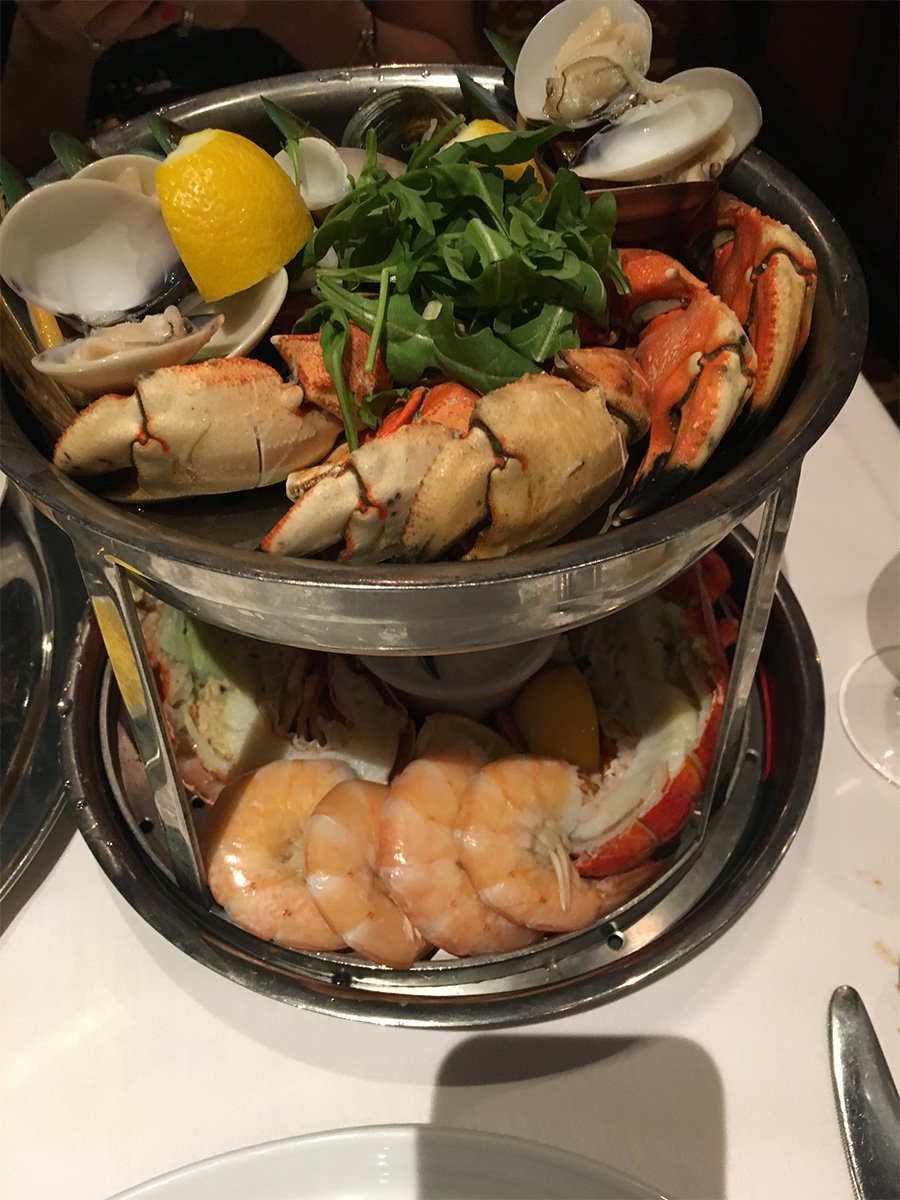 Chops Grille is Royal Caribbean's signature specialty restaurant, and from time to time they modify the menu to try to tweak its offerings.  One of their newest creations has been a real hit with clam, mussels and crab claw fans.
An optional add-on, the seafood tower is a multi-story serving of shrimp, clams, lobster, crab and more.
For shellfish lovers, this is a popular option and it is easy to share among the people at your table.
It comes in two sizes: Grande and Imperial and served with traditional garnishes and sauces.
Lobster roll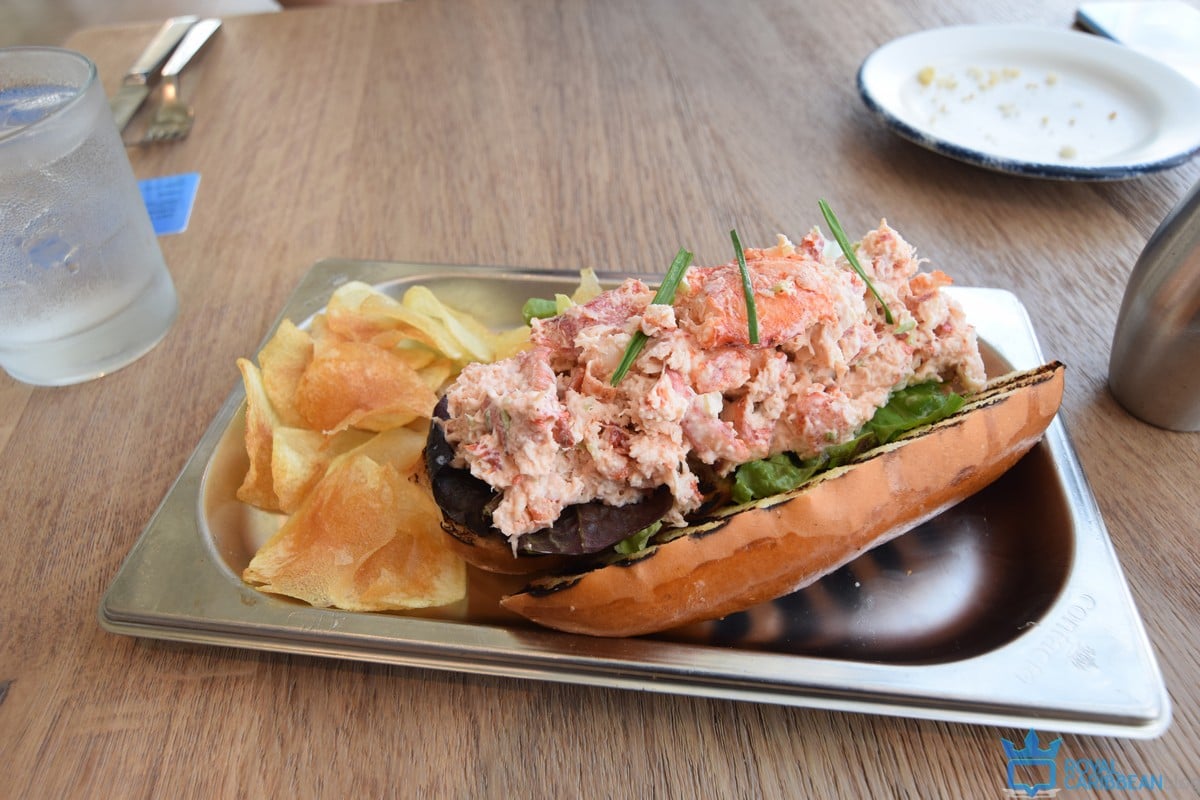 Royal Caribbean's latest specialty restaurant, Hooked, has a good mix of options, but their lobster roll is definitely the signature dish.
Lobster rolls are one of the great American foods, and Hooked serves up Maine Lobster rolls is everything a lobster roll should be: heavy on the lobster, light on the mayo, and served on a grilled bun with a side of homemade chips
Beef tenderloin for two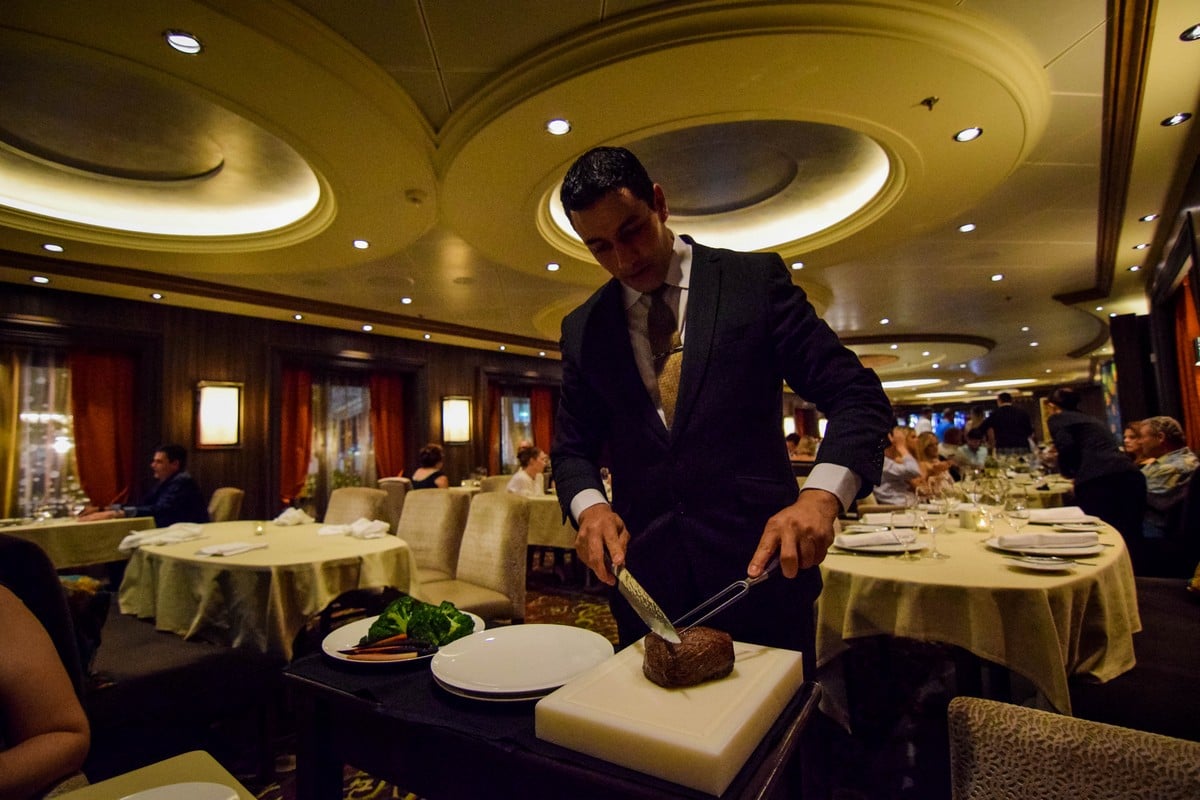 If you asked me where you can find the best steak on Royal Caribbean, I would point to the beef tenderloin for two at 150 Central Park.
A holdover from the "old menu", this dish is recommended for two people, but easily enjoyed alone as well.
The tender cut of beef is terrific, and I like that the waiter will prepare and carve it at your table.
Almost anything served at Chef's Table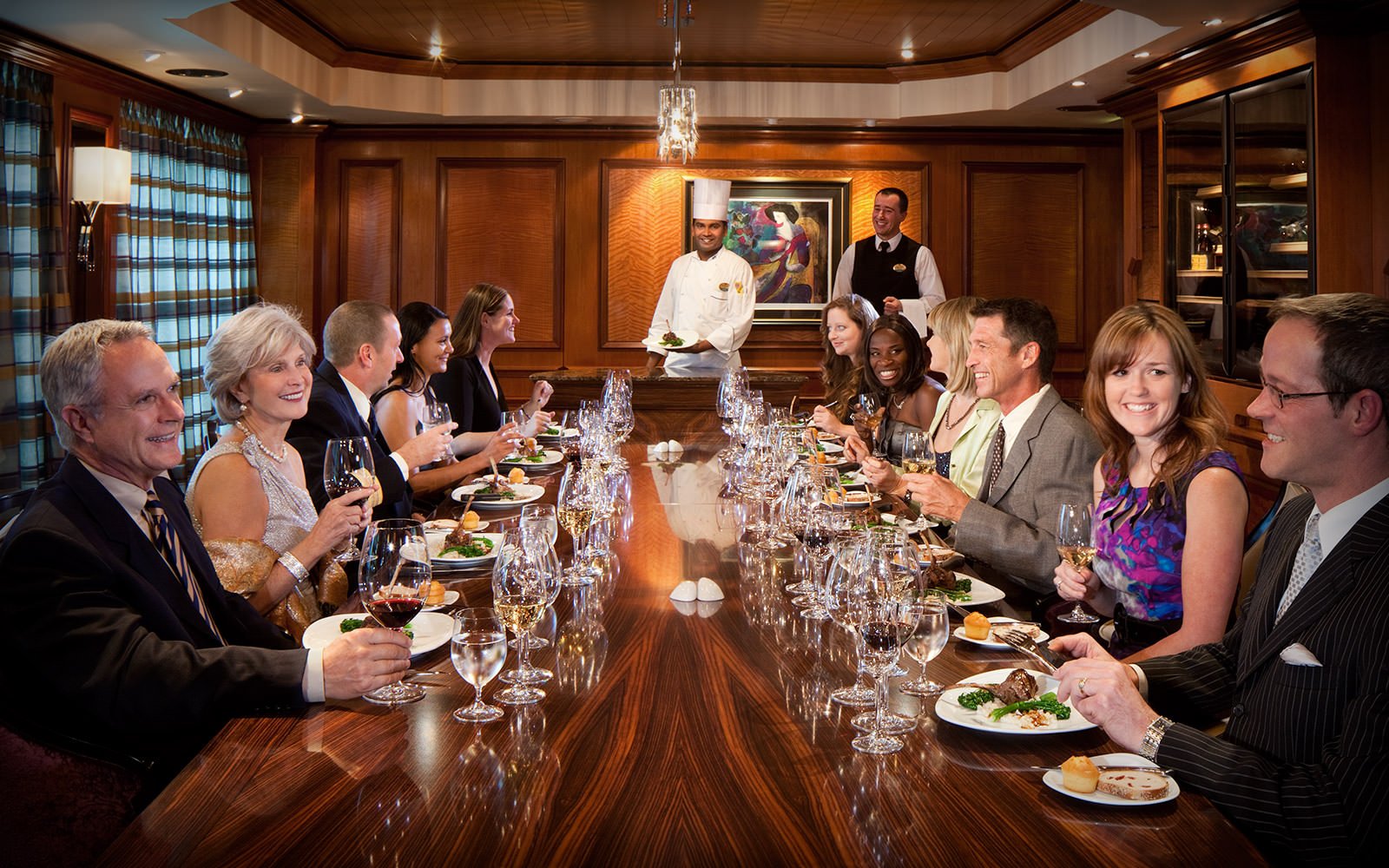 There is no culinary experience on Royal Caribbean quite like the Chef's Table.
You don't have to be a super foodie to enjoy Chef's Table, as it is more of a guided eating experience than a serving of the most exotic foods one can find. That being said, you wont find pizza or chicken nuggets on the menu either.
The fixed menu serves each dish with an accompanying glass of wine that the host as picked out to be the perfect pair. 
I was leery of the experience at first, but it turned out to be a very interesting and satisfying meal. Keep your calendar open, because a meal at the Chef's Table can easily last 4 hours.
Read more: Royal Caribbean Chef's Table dinner review
Antipasti planks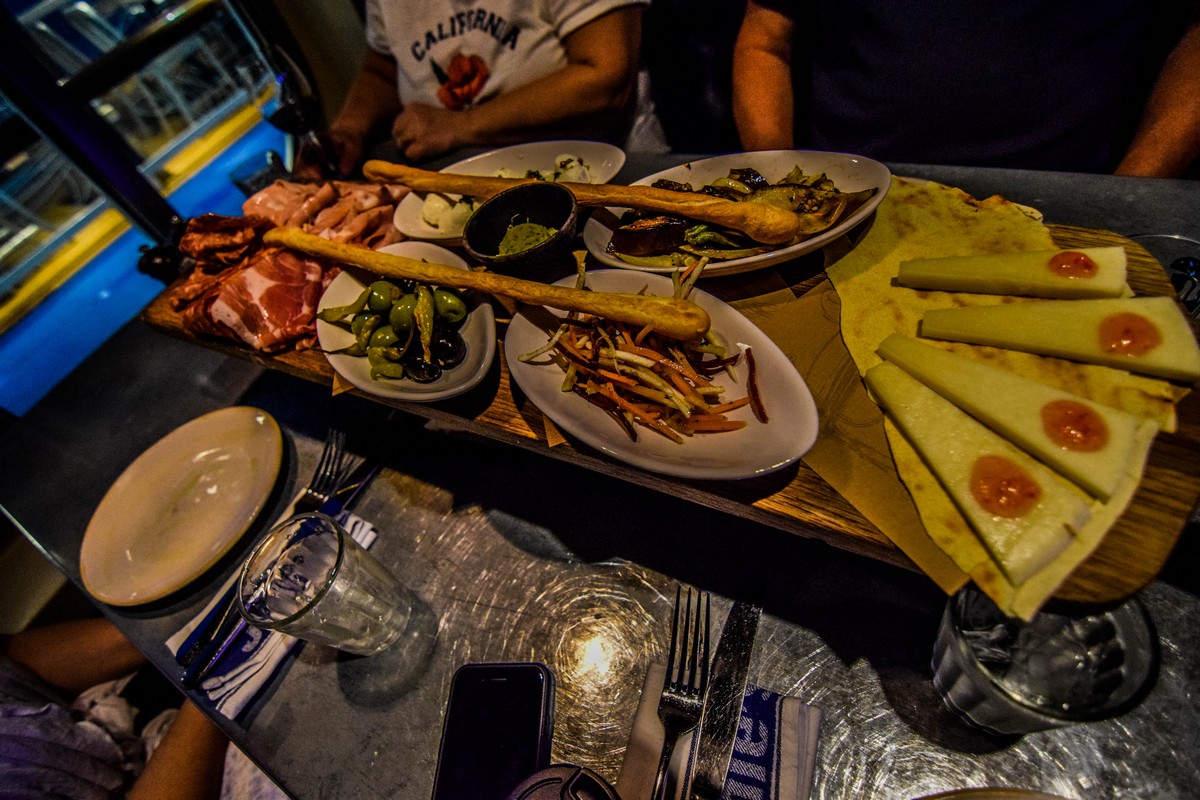 From the first day Jamie's Italian opened on a Royal Caribbean ship, the antipasti planks were the breakout hit.
A terrific appetizer, you will find cured meats, pickles and tempting cheeses, pumpkin panzerotti, Prawn linguine that everyone at the table can pick from.
Giovanni's Table also has its own Cheese and Cured Meat Plank to consider as well.
Hot rock
Not a sushi fan? You can still enjoy a great meal at Izumi with the hot rock dinner choice.
Hot rock (Ishiyaki) plates are rocks that are heated to 575 degrees °F, where guests take raw meat and vegetables and cook them on the rock, right at your table.
You have the choice of mixed seafood, chicken breast, chicken and beef skewer rock or beef tenderloin.
Izumi Ryu Futomaki roll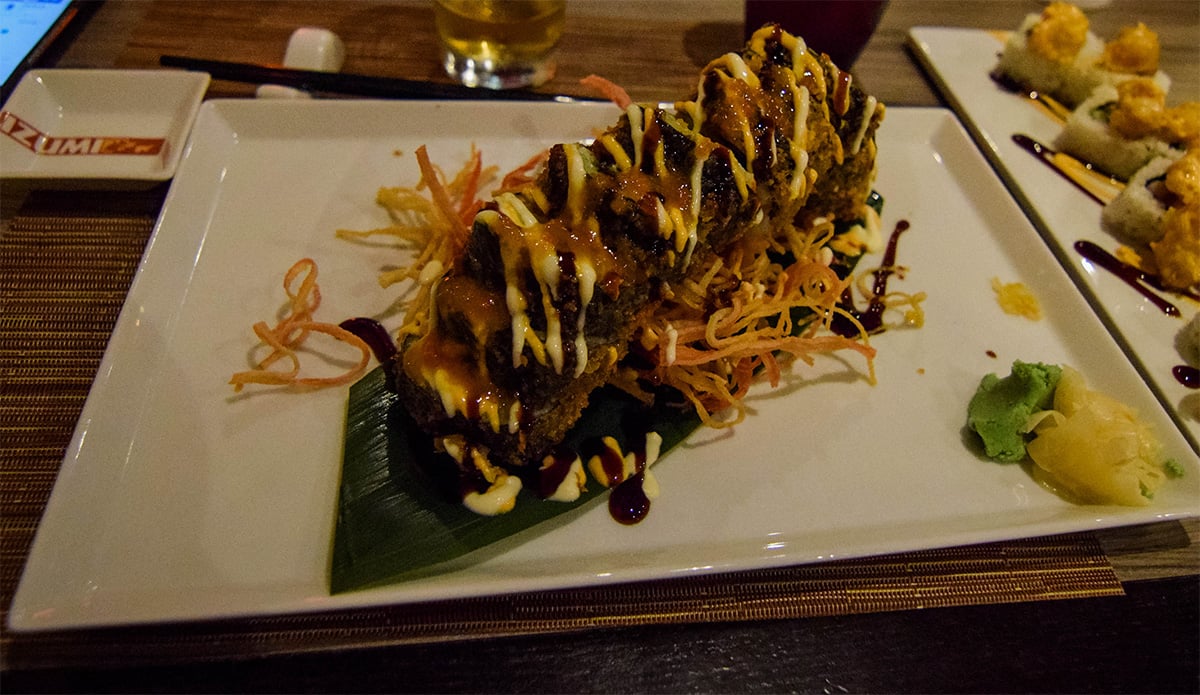 If you love sushi, and want to try the ultimate roll on the menu, my suggestion is the Izumi Ryu Futomaki roll.
This is a really big roll that could easily be your meal. Located on the Chef's Signature Rolls part of the menu, it is comprised of assorted sashimi, scallions, scallions, spicy aioli, cream cheese, wakame salad, house ginger teppan dressing and a spicy chili thread.
Not only is this a giant sushi roll, it is also a deeply satisfying roll and the kind of thing to order when you really want a filling meal. 
Ice cream in a football helmet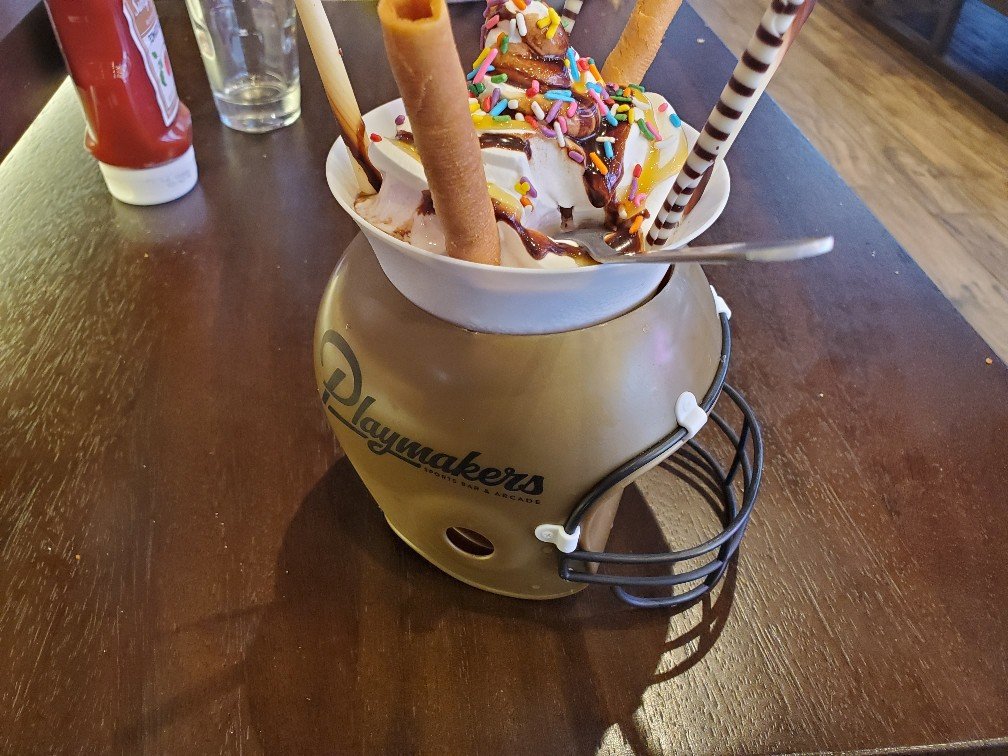 You can never really go wrong with ice cream, and Royal Caribbean's ice cream sundae in a football helmet is as good as it looks.
Served in a souvenir helmet, the "Touchdown Sundae" has five scoops of ice cream with just about every syrup you'd want on top, complete with whipped cream and other toppings.
Another good sharing dish, it is something unequaled elsewhere onboard.
Sabor guacamole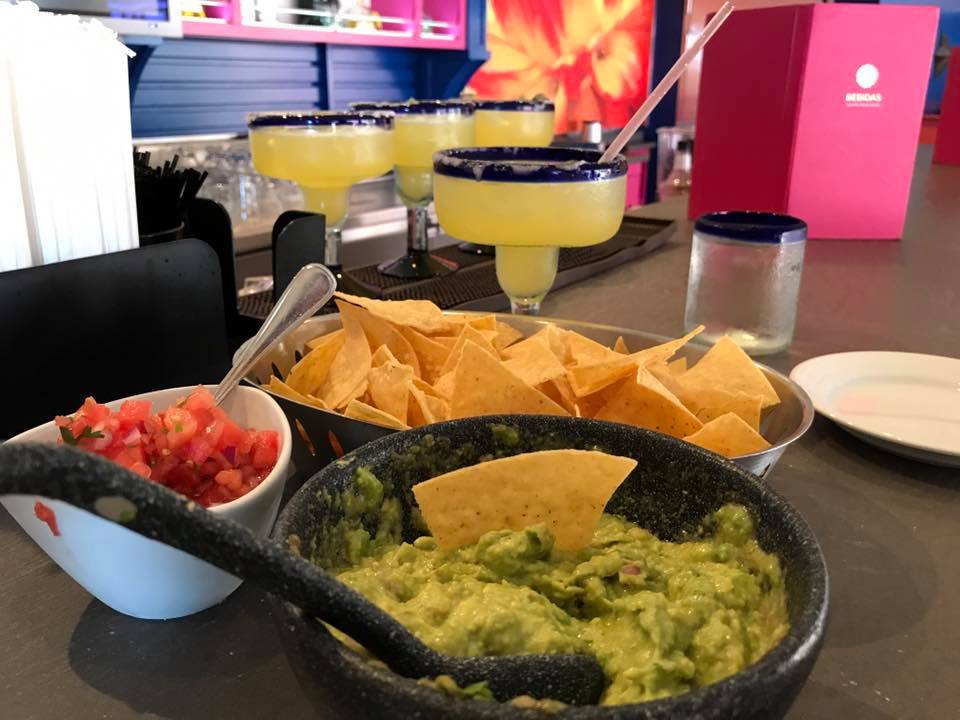 There is almost an art to guacamole, and Sabor's offering is consistently one of the best out there.
Prepared fresh after you order it, the guacamole is worth the price of dining at Sabor alone.  In fact, Sabor's recipe has become our family's preferred guac recipe at home because it seems to balance the ingredients just right (although we like to go heavy on the lime juice).
Definitely not out of a jar, the guacamole should be a must-order item to share, and do not be afraid to ask for more when your group wipes the bowl clean.