Excursion Focus: Junkanoo Beach
In:
I'd like to officially welcome our newest blog contributor, Michael Poole.  Michael has been a number of podcast episodes so far and joins our team to offer some great insight and advice based on his many Royal Caribbean cruise experiences!
Junkaoo Beach is a beautiful public beach located in Nassau, Bahamas.  I've visited this beach seven times within the last two years, and will go again next time I'm in Nassau.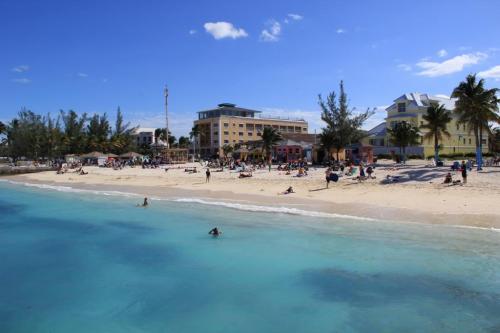 Getting There
Once you exit the ship you will see Senior Frogs located to the right.  You can't miss it; if you don't see it just follow all the people with wild balloons on their heads.  Once you get to Senior Frogs, you will stay on the sidewalk and it turns to the left. 
This is when you will see the first of 3 signs for Junkanoo Beach (right in front of the Sheraton hotel, which is a free hotspot zone I might add).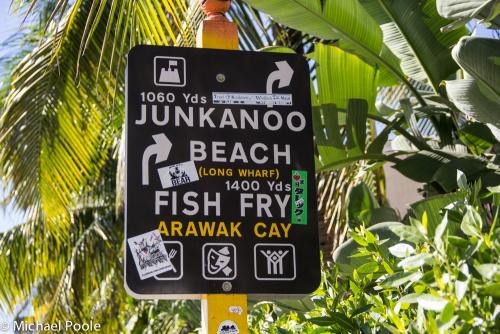 The sidewalk will go through the town of Nassau, and takes around 5 minutes once you get to this point. 
So the only direction I can give you is just stay on the side walk until it runs into Junkaoo Beach, remember there will be two more signs saying Junkaoo ahead to ensure you are on the right path.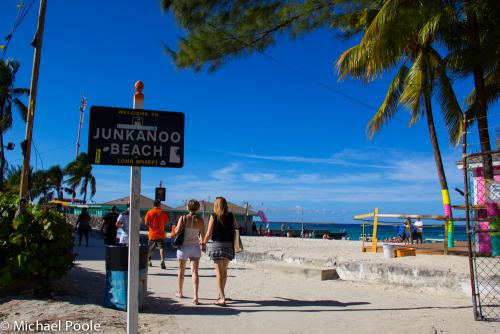 About the beach
Now that you have arrived, you must be asking yourself what should I do first? Well explore, I will say it's not very large and can get a bit crowded, but then again its FREE! 
They have a tiki bar special that includes 3 beers + 4 shots + wifi password (which was Byron98 when I was there) for $10.  For that price, it is a steal, if you ask me.  I've never eaten here but the food looked great. They cook it on a grill right in front of you, made to order.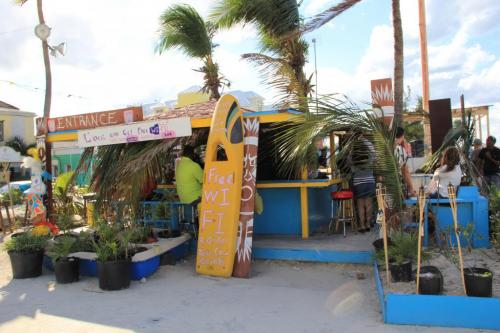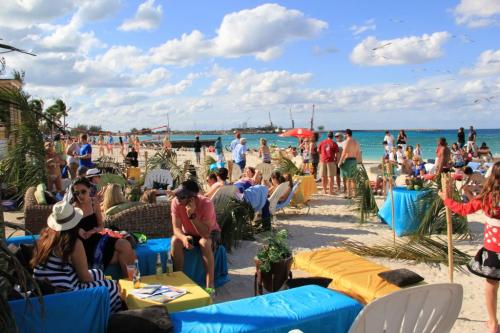 If you are more into relaxing that's fine there is plenty of beach area, just remember to bring a beach towel. 
If snorkeling is more your style they rent the equipment right on the beach.  In fact, they also offer the stand up paddle-boards for rent, which looks quite fun and a great photo opportunity with the light house in the background.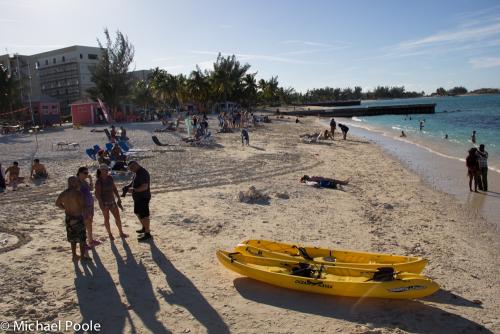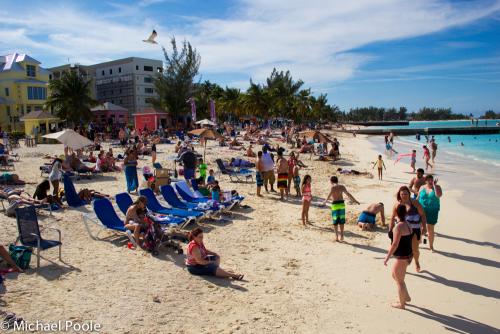 Whether you are a family or simply on a budget, I think Junkaoo Beach is a great way to spend the day in Nassau.  And remember it's only a short walk back to the pier when ever you want to head back.