In: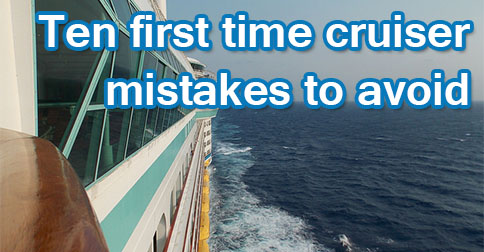 Going on your first Royal Caribbean cruise is exciting and it will likely be a lot of fun but people new to cruising can often make mistakes along the way.  The good news is, you can avoid these 10 common mistakes to ensure your first Royal Caribbean cruise is awesome.
10. Not researching your ports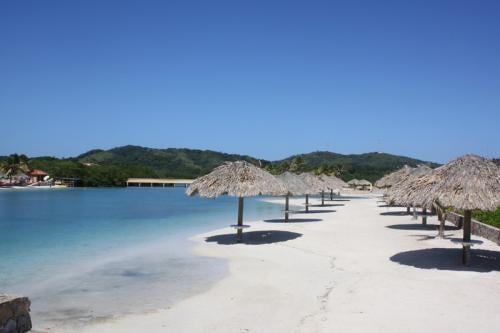 When you get off your ship and into the ports of call that your Royal Caribbean cruise will visit, you do not want to be at a loss for what to do.
The Internet is a wealth of information for figuring out the best activities to do in every port your cruise will visit.  Researching in advance will give you the chance to figure out what your group can do and what may be available.
"Winging it" can be adventurous but being informed about your choices in advance gives you a major advantage, especially if you're interested in an activity that has limited capacity.
9. Not bringing a passport
Let me be as clear as I can: get yourself a passport.
Cruises leaving the United States have the option for Americans to sail with either a passport or birth certificate and for those that do not have a birth certificate but if things go wrong in another country, the difference between having a passport and not having a passport is tremendous.  If you have a passport, you can leave that very minute to go back to the United States. Without it, you will have to go to the embassy and go through a lot of red tape to get a visa back to the country.  It's not fun.
While expensive, passports are still the best way to get you onboard your cruise.
8. Not using a travel agent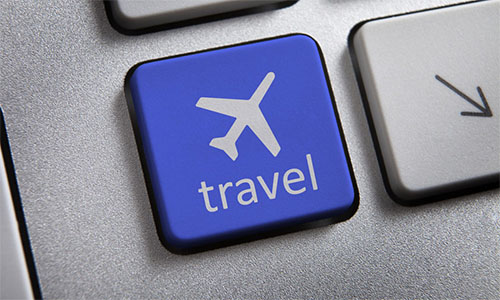 When it comes to cruising, I love using travel agents because they make my life so much easier.  
A good travel agent that specializes in cruising can really help make your first Royal Caribbean cruise a big success.  They will help navigate you throughout the whole booking process and be your guide to what makes the most sense for your family.  Early or late dinner? Travel insurance or not? Which day to arrive? These are all great questions that require personal input.
When it comes to making changes to your reservation, such as pricing out different staterooms, changes in fares, adding more people to your reservation or anything else requiring speaking with Royal Caribbean, the hold times for the phone can be downright awful.  But a travel agent will do all that leg work for you.
In addition, a good travel agent will work to get you the best deal on your cruise not only today but every day until the final payment date.  They can be save you money in addition to time.  And did I mention travel agents cost you nothing?
If something were to go wrong during your cruise, contact your agent and it's now their problem to solve. Always enlist your agent to handle issues on your behalf.
7. Sailing to the wrong place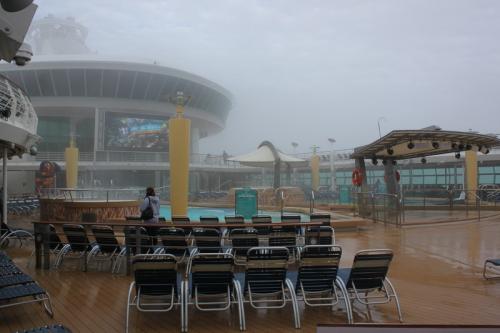 Which itinerary you pick is important so make sure which sailing you choose is right for you.  
Very short sailings (3-4 nights) may be appealing but anyone who has cruised before will tell you those are just too short.  Five to seven night sailings seem to be a better balance in general and give you a real sense of what cruising is like.
Likewise, where you sail to is important.  Try picking an itinerary that stops in ports of call that really interest you instead of just choosing the cheapest fare available.  There are so many ports Royal Caribbean visits these days but make sure they are in line with the sort of activities you enjoy.  The Caribbean is full of beautiful beaches while Europe is more about urban exploration.  
6. Picking the wrong stateroom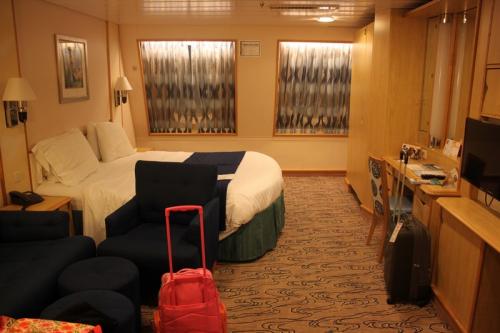 Price is not the end all, be all of choosing the right Royal Caribbean cruise but it certainly is important and the stateroom you pick out first will be important.
In general, staterooms in the middle of the ship are the most desirable for their convenient location as well as least motion felt by the ocean.  For first timer cruisers, staterooms in the very front or rear of the ship can save you some money but you may not find it as enjoyable being there.
In addition, paying a little extra for ocean view or balcony staterooms may be worth the money for the extra space.  Don't under-estimate the imporant of a few extra square feet when it comes to stateroom size.
5. Skipping the specialty restaurants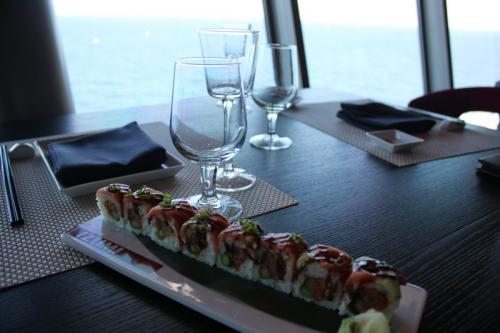 Royal Caribbean's specialty restaurants, which have an additional cost to dine there, are among the best dining locations at sea and you're missing out if you don't try one or four.
You can always dine at the complimentary restaurants but working in a specialty restaurant on a few nights of your cruise can really give you a nice change of pace and exposure to cuisines that aren't available elsewhere for free onboard.
Royal Caribbean's specialty restaurants are wonderful and it's hard to go wrong at any of them, so it's worth spending a little bit more to eat here a few times.
4.Picking the wrong ship class (for you)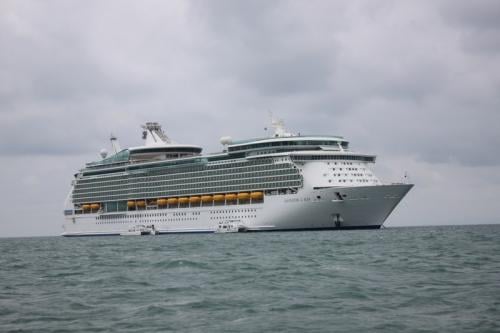 Royal Caribbean has over 20 ships in their fleet and there's new ships coming online all the time but the reality is not every Royal Caribbean ship is perfect for everyone.
I've loved exploring many of the ships Royal Caribbean has but there's no question in my mind the ships that are either new or recently refurbished are among the best choice for first time cruisers.  The reason is the newer ships have the most new ammenities and offer the largest variety of activities onboard.
For families especially, the newer ships have larger kid spaces and more for them to do.  I'm a fan of the Oasis, Freedom and Voyager class specifically as good choices for first timers.
3. Only booking Royal Caribbean excursions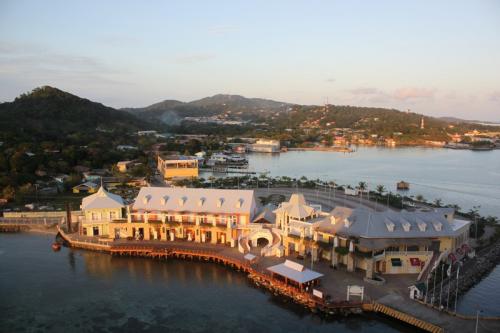 Royal Caribbean offers a lot of great excursions that are easy to book and offer tremendous convenience but often it comes at a price.  Booking excursions on your own can be a great way to have more choices and save you some money.
We're not saying never book Royal Caribbean's excursions, but at least consider third party excursions for their tremendous value and smaller group size.  
2. Tipping on top of the auto-gratuity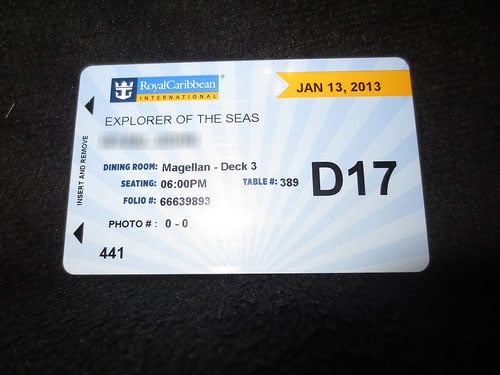 Royal Caribbean adds an automatic gratuity to pretty much everything you spend onboard, from booze to spa treatments to food.
When you buy something with your SeaPass card, look at the receipt before adding a tip because most often there is already a 18% tip there.  
And while over tipping is something to avoid, you do want to make sure that you are tipping good service, especially waiters, porters and attendants.
Of course, if the Royal Caribbean crew member did a tremendous job, then please feel free to reward them appropriately!
1. Flying to your cruise on embarkation day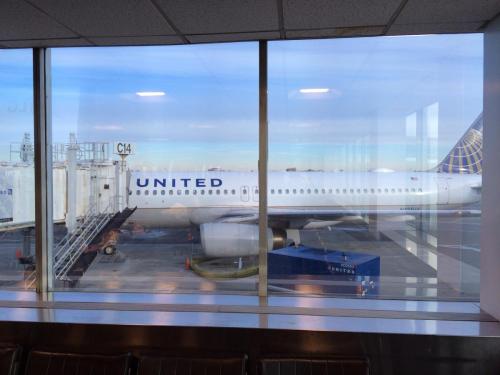 If you have to fly to your cruise, do not book your flight for the same day your cruise leaves because you're only setting yourself up for a potential problem.
Veteran cruisers will always fly in at least one day before their cruise leaves and that's to avoid travel nightmares that the airlines are notorious for. Delays, weather and breakdowns happen consistantly so don't let those kind of inconveniences cause you to miss your cruise.
Getting in a day early will give you plenty of time to get past any travel delays you encounter with the added bonus of beginning your vacation a day earlier!