Excursion Focus: Sand Castle on the Beach, St Croix
In:
Beach days when in port on a Royal Caribbean cruise are always a great way to relax and today we're looking at the Sand Castle on the Beach in St. Croix.  Located just a few minutes by taxi ride, the Sand Castle on the Beach offers cruise passengers access to the beach and some other amenities.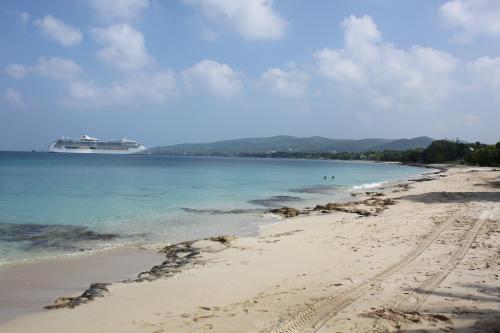 Description
Sand Castle on the Beach is a private hotel that offers beach access for a small fee along with some other options a la carte.  Beach access alone is just $5 per person and you can opt for the beach package, which gets you 2 lounge chairs, 1 umbrella & 2 rum punches for $25.
Aside from beach access, your admission also gets you
Outdoor Shower
Restrooms
Restaurant & Bar on Premises
Fresh Water Sea Side Pool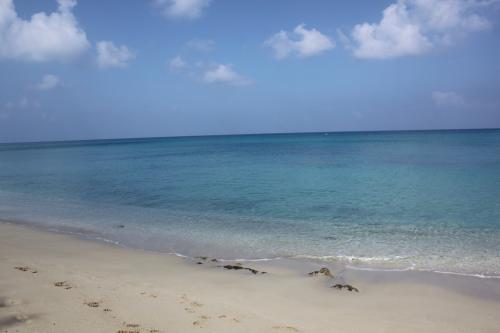 The beach, which is the reason to come here, is very nice.  It's not the most beautiful beach you've ever seen, but the sand is soft both in and outside of the water.  There's also not a lot of big waves, so it's great for kids or anyone who doesn't like big waves.  There are no toys in the ocean, so it's all about lounging and swimming.
We visited in September and our ship was the only one in port so it wasn't a very busy day and getting there early in the morning there was literally no one else at the beach.  Business picked up as the morning turned to afternoon.
In addition to the pool, the fresh water pool is a nice touch and offers an alternative to the ocean along with chairs and shade in the area surrounding the pool.
Comments
The Sand Castle on the Beach is a great, no-frills private beach for anyone looking to relax and get some basic amenities. The beach is nice and the staff set up our beach chair and umbrella as part of the cost.
From a value standpoint, there's no question this is a great deal.  While I think you will need to rent chairs and umbrellas, you could just go for beach and pool access but since the price is so low, it makes sense to "spring" for the combo.
Our chief complaint was the restaurant/bar.  When we arrived it was closed and the bartender didn't show up until about noon to even start getting the bar set up.  Since we had rum punch vouchers with the package, it was frustrating we had to wait so long to redeem them.  Granted, we were there off season and that contributed to why things didn't open sooner.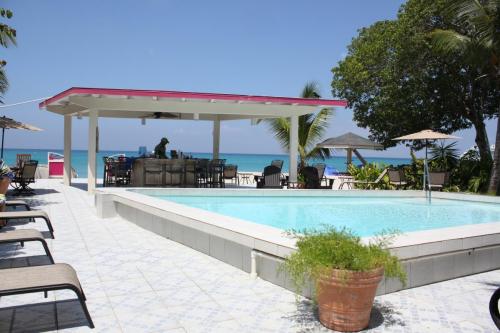 Since the Sand Castle on the Beach is a hotel, you may also have an influx of hotel guests.  Since we were visiting in the off-season, there just a few there.
The staff at the hotel are all Americans and speak great English. We also had no problem getting a taxi to get back to the cruise ship.  In fact, there were a few cabs waiting around to take people back.
Overall, Sand Castle on the Beach is a good choice for an inexpensive beach day.  You wont find the amenities of some all-inclusive resorts or other beaches, but it's good for enjoying a beach day.  While the lack of drink service irked us, it wouldn't stop me from recommending Sand Castle on the Beach.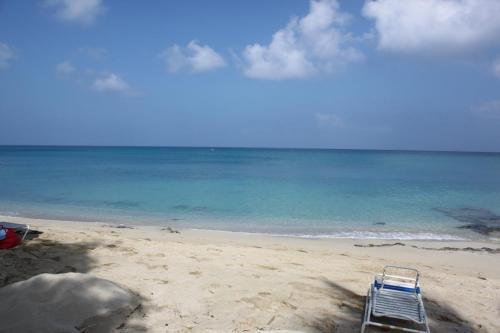 Address: 127 Smithfield, Frederiksted, St Croix, VI 00840
Cost: $5 pass; Use of umbrellas and chairs for additional cost.