Royal Caribbean Secrets: Hidden sundeck on Allure of the Seas
In:
Whether you're a first time cruiser with Royal Caribbean or a veteran, there's always something to be learned and we love to share tips, secrets and little tricks for your next cruise.  Today we're going to share a great spot if you want to get away from the crowd on Allure of the Seas.
Once aboard Allure of the Seas, if you want a great spot for sailaway or just somewhere to go to escape people (and with well over 5,000 people onboard, there's a lot of people!), then this tip is for you.  
Go to the port side of deck 14 and walk all the way to the end of the hall and then take a right and go to the end of that hall. At the end of the hall, you will find a door leading out to this special spot.  Once outside, you will find yourself on a secluded deck that is on top of the ship's bridge and one deck below the Solarium.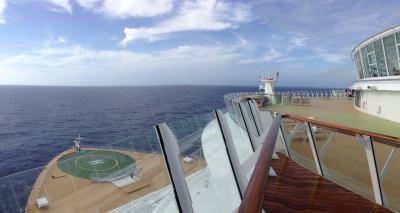 This door is the only way in or out so it's not easily found by other passengers and it's a great place to come and get some space.
We've found this to be a great place for sunbathing, sailaway or just enjoying some quiet time. Since there's very few people here usually, it's quite pleasant.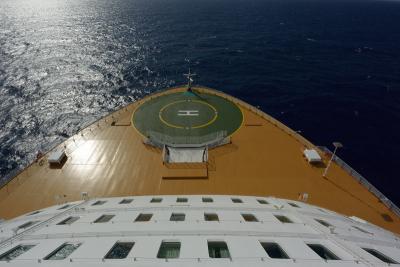 As an added bonus, there's one more secret to this secret deck.  In addition to being a secluded spot, it also is home to a piece of Royal Caribbean history. When Allure of the Seas was built, one of the first things the crew did was to add a number of "lucky coins" to the ship's keel, as part of maritime tradition.  These lucky coins are held in a cabinet that is welded to the ship and has a small commemorative plaque.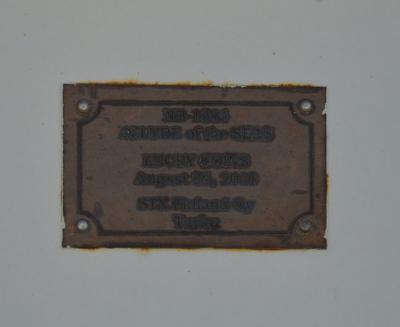 Of course, loyal Royal Caribbean fans will note this tip can be applied to Oasis of the Seas as well since the two vessels are sister ships and nearly identical in construction.