Royal Caribbean stock price expected to rise
In:
The Wall Street Journal thinks Royal Caribbean's stock could head higher despite economic issues elsewhere in the economy.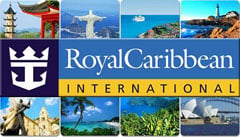 Consumers have returned to cruising, which has helped Royal Caribbean raise prices last year after steep discounts to offset a surplus in supply with newer ships coming online in recent years.
Royal Caribbean's net yield, a measure of revenue per available passenger space, recovered to $164.87 a day in 2010 from $158.27 in 2009. But that still is 11% off a peak of $184.87 in 2008.
Another good indicator for Royal Caribbean is that most Americans are unlikely to forego their vacation plans, even if the price for vacations are going up.  The average Royal Caribbean guest is in his early 40s with 75% of Royal Caribbean cruises having cruised before.  Credit Suisse claims cruise customers have an average household income of about $75,000 a year.
A big issue affecting stock price is the price of oil, but Royal Caribbean, unlike competitor Carnival Cruise Line, has hedges in place that lock in fuel costs near current levels. Some 56% of its 2011 fuel needs are hedged and 55% for 2012.
Nonetheless, The WSJ expects Royal Caribbean's stock "look priced for a profitable ride".