In:
Royal Caribbean Cruises Ltd announced today it has appointed Adam Goldstein, to serve as vice chairman.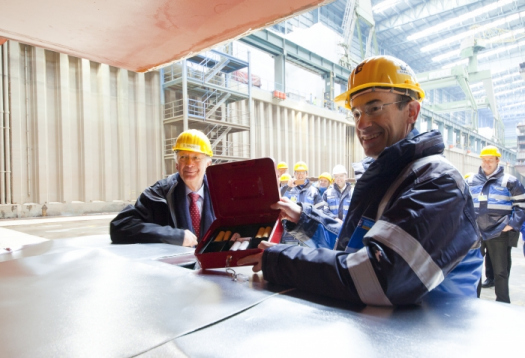 Goldstein will assume his new post in May 2018. In his new role, Goldstein will continue to oversee RCL's global government relations and destination development efforts, and will represent the company in industry associations.  Both areas have been a constant focus for Goldstein across a career filled with challenging assignments.
Goldstein ia a 30-year veteran of Royal Caribbean Cruises Ltd, has served as RCL's president and chief operating officer since 2014.  He also served as the President and CEO of Royal Caribbean International prior to Michael Bayley.
RCL's chairman and CEO, Richard Fain, said, "Adam has played a pivotal role in our success since he joined the company in 1988. He has exerted a positive influence across the company and provides exemplary leadership in our industry and in the communities we serve. As Adam transitions to his new role, I look forward to working with him to continue to build on these successes."
Goldstein said: "It remains an incredible privilege to work with the men and women of RCL, who help create the memories of a lifetime for our guests, and who know the importance of doing good while we do well. I look forward to focusing my efforts in a few key areas where I can help advance the cause of both RCL and the cruise industry."