In:
Recently we had a chance to sit down with John Hinchey, the musical arranger for the brand new show "Summer Breeze", which is set to debut on Royal Caribbean's brand new Allure of the Seas ship.
This show, that is being performed each cruise in the Aqua Theater, is a brand new show never seen before on Royal Caribbean and we talked with Hinchey and took a look at this new show and how it came about.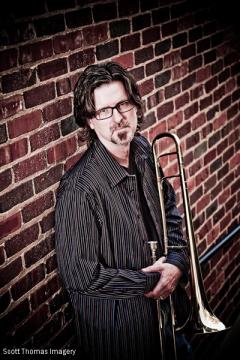 Hi John! Tell us a little about your background in the music industry
I started out arranging music for cruise ship production shows for legendary cruise ship show producer Jean Ann Ryan and her music producer Bruce Fisher in 1981. Since that time I've worked as a music director, producer, composer and arranger for a wide variety of music productions on land and at sea, in the recording studio and at live venues. The projects have been as simple as arrangements for a few instruments or vocalists to full symphony orchestra. The variety of musical styles and situations I find myself working in is very exciting. One time I was asked by a corporate client (KraftMaid) to compose a 10 minute piece using only things you'd find in a kitchen, played as percussion instruments and 8 tap dancers. So I've been literally asked to compose for "the kitchen sink!"
One of my recent projects was writing horn arrangements for Sting's Rainforest Benefit Concert at Carnegie Hall this past May, featuring Sting, Bruce Springsteen, Elton John, Lady Gaga, Debra Harry and Dame Shirley Bassey. This was the 5th of these Rainforest Benefit Concerts I've arranged for and it's always quite exciting to be involved. You can stop by my website www.hincheymusic.com for more on details what I do and what I've been up to.
Summer Breeze is the name of the new show you're working on for Allure of the Seas.  Tell us about what this show is all about.
This is a really fun show! RCCL had me arrange and produce music for a show by the same name on the Oasis Of The Seas last year. It was such a hit with the passengers, that I was asked to do another version of the show with all new music for the Allure Of The Seas.
This show is really a live concert event featuring the ship's 6 production singers and the fabulous 9 piece band on the ship. It takes place in the Aqua Theater, an open air venue on the fan tail of the ship. On the Oasis it is a "sail away" event, with the sun setting in the background as the passengers relax and enjoy the show. My understanding is it will be similar on the Allure The Seas.
Summer Breeze features up beat, fun, feel good music mostly from the 70's but I snuck in a few appropriate songs from the 60's and 80's too. With the exception of one medley, all of the arrangements are full length songs, so the audience really gets to hear these amazing singers show off their talent. This venue also gave me the opportunity to write some arrangements that showcase the horns and the rhythm section in a way you might not get to hear them elsewhere on the ship.
Let's dive deeper into the music of Summer Breeze. What are a song or two you selected for the show and why?
Well let's see, the opener is the Christopher Cross hit "Ride Like The Wind." I wanted to open the set with a song that lets you know, "This band means business and you are in for a great time!" We follow up with the B-52's "Love Shack." When you hear that drum beat and the singer says, "If you see a faded sign at the side of the road that says, '15 miles to the LOVE SHACK!'" it really is hard to keep from getting on your feet and even harder to keep a smile off your face. I don't want to spoil all the surprises but a highlight of the show for me is the medley of songs by Boz Scaggs. I wanted to select some material that was very familiar but also some songs that make you say, "I forgot about that song but I love it!"
What is going to make Summer Breeze a show that you think will compel guests to see it?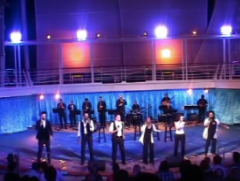 Here's my suggestion, when you look at the schedule of events for the day and see "Summer Breeze" put it on your schedule. About 20 minutes before show time go to your cabin, put on some loose fitting, comfortable clothes and shoes you can dance in or kick off easily. Then head up to the Aqua Theater, get one of those great fruity drinks they serve or your favorite beverage. Then find a nice comfy chair but don't plan to be in it too long because dancing and singing along to some songs you love is in your immediate future.
Where will Summer Breeze be performed on Allure of the Seas?
I believe it will be in the Aqua Theater.
How does creating a show like Summer Breeze on a cruise ship differ from creating a show in any other venue?
As far as the technical details of what I do, there really is no difference. Wherever you do a show, it is to entertain, to lift the audience's emotions, to give their mind a brief respite from everything else going on in their lives. If you think about it, the same reason you might take a vacation.
But I will say this, as a professional in the entertainment industry, there is something that sets RCCL apart from most others in this business whether it's on land or at sea. That is their commitment to quality and excellence in entertainment. These shows take months, sometimes years, to plan and produce. But RCCL seeks out some of the best talent in the industry on the production side as well as that incredible talent the passengers see onstage. Through the entire process from the people we work with to the tools and equipment we use for sound, lighting, costuming etc, it's all top notch.
Matt, thanks so much for asking me about Summer Breeze, it is a show I'm really proud of and I think the audiences on the Allure of The Seas are gonna love it.
For information about John Hinchey and Hinchey Music Service see John's website at www.hincheymusic.com or visit his blog on music production "Notes On Notes" at http://johnhinchey.com/