In:
Our community of readers share news and changes with us all the time, we have a new lot of reader finds to share this week.
Enchantment of the Seas propulsion issue
Some guests with an upcoming Enchantment of the Seas cruise planned received an email from Royal Caribbean informing them, "to maintain a safe and comfortable journey, we must lower our maximum speed due to a technical limitation with one of the ship's propulsion pods."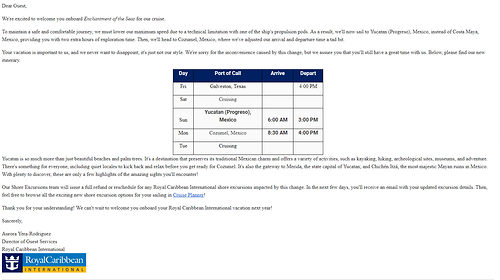 The Key embarkation day lunch venue change
We have received numerous reports similar to this, where the embarkation day lunch perk that comes as part of The Key has moved from Chops Grille to the Main Dining Room. In fact, Timothy Krietemeyer spotted that Royal Caribbean has updated its website to list the venue change.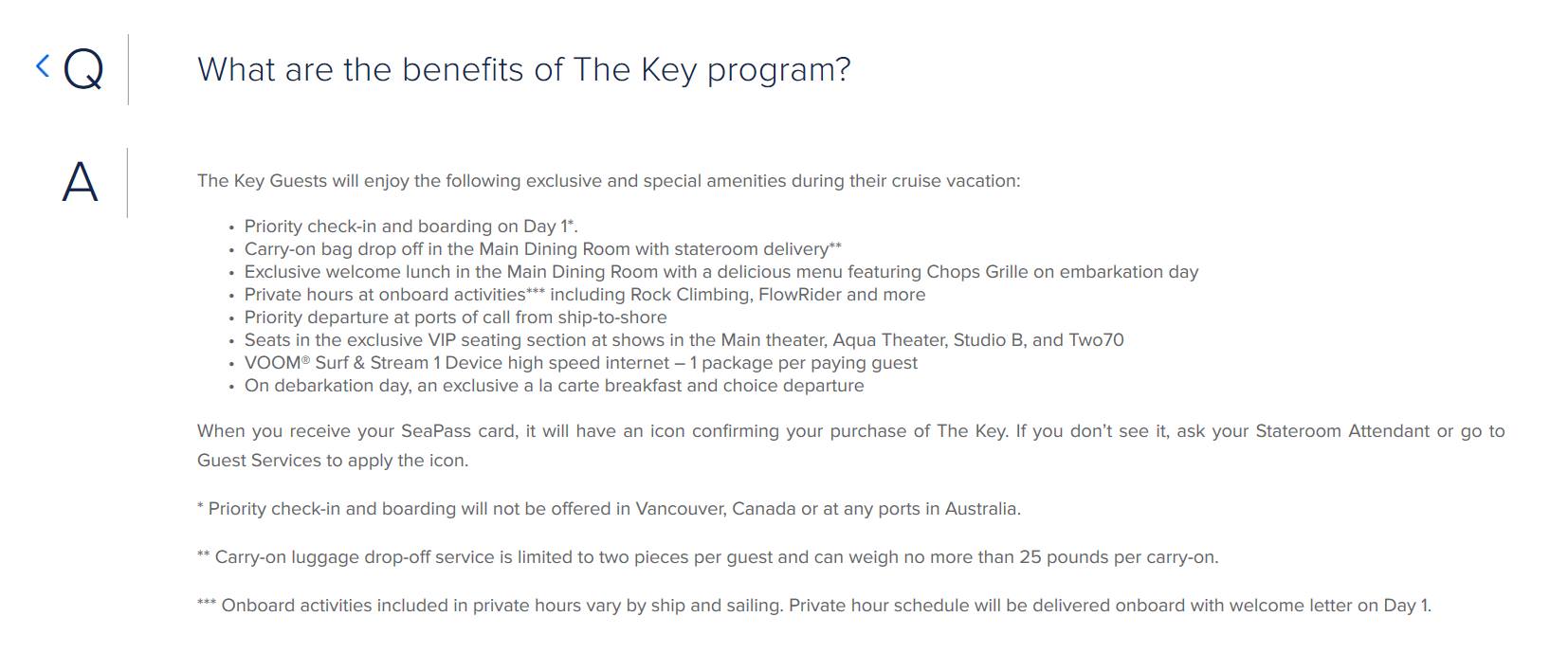 Despite the change in location, food from Chops Grille is still served to guests.  Moving to the main dining room allows for more efficient service, while still offering the Chops Grille menu.
New screens added to Allure of the Seas AquaTheater
A reader who did not share their name snapped this photo of new video screens added to the AquaTheater on Allure of the Seas.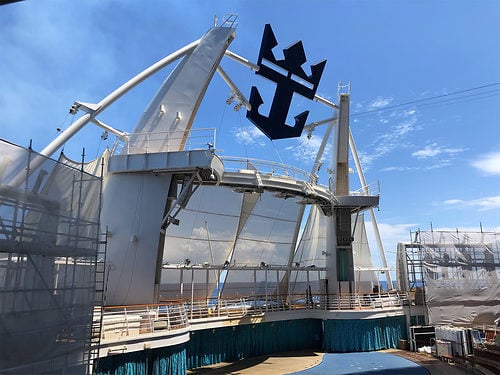 Got at tip for us?
If you noticed something new or different on your Royal Caribbean cruise, you can always share it with us by emailing it over!