In:
We have a terrific community of blog readers who regularly share things they have noticed on a cruise with us.  Sometimes it is big news, and sometimes new offerings that are neat to track.
Without further adieu, here are some recent changes that came our way from our readers!
Express Press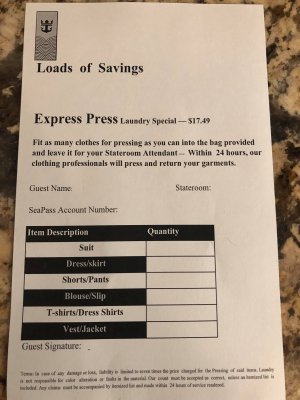 Ken Jarvis noticed this new "Express Press Laundry special" offered on Anthem of the Seas. It offers a discount on laundry that will be pressed and delivered back within 24 hours.
Elevator panel on Oasis of the Seas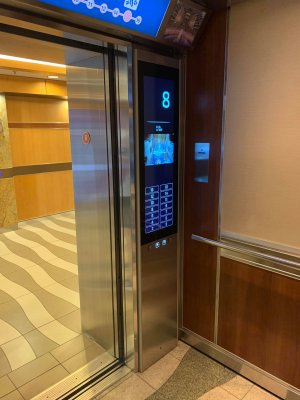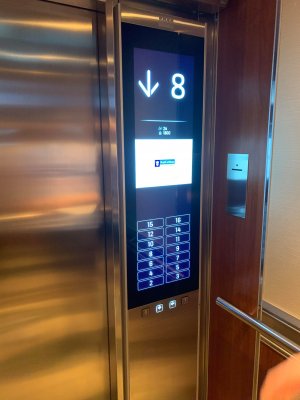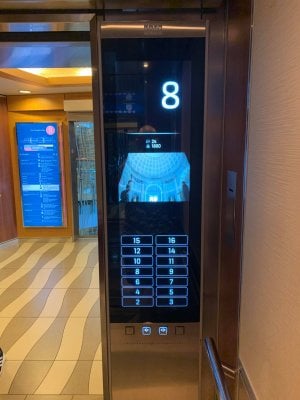 Rich Freudenberg took a few photos of a new elevator panel on Oasis of the Seas that uses a large touch screen for guests to indicate which deck they would like to select. It was added to just one elevator so far on Oasis of the Seas.
LED Lighting at Perfect Day at CocoCay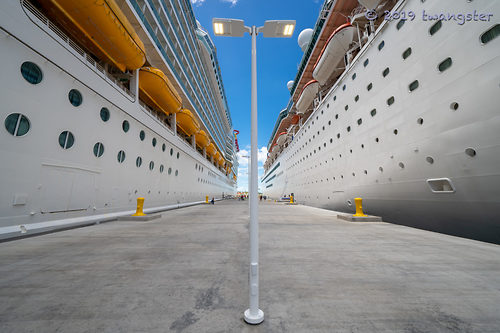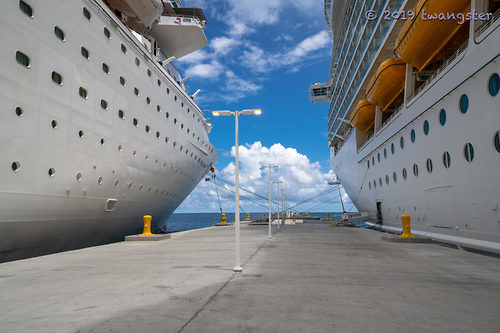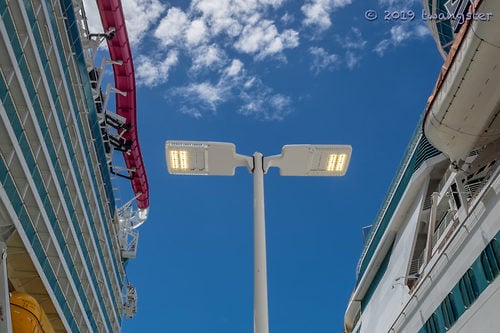 Lastly, Twangster noticed new LED lighting added to the pier at Perfect Day at CocoCay.  This lighting could be an addition to prepare the island for the upcoming late night stays.
Got at tip for us?
If you noticed something new or different on your Royal Caribbean cruise, you can always share it with us by emailing it over!