In:
Panama is preparing its port facilities and tourism services for the cruise season that begins in October, with aspirations to outperform the previous period, according to Panamanian sources.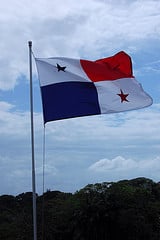 Data from the Tourism Authority show that in the activity of this modality for the 2009-2010 period there were 246 trips from various destinations in the Caribbean and the U.S..
More than 300 000 passengers arrived in Panamanian ports, a figure that can be left behind if they meet forecasts for the coming season.
So far it is anticipated that at least seven companies are responsible for providing that option, and two of them (Pullmantour and Royal Caribbean International) used at the port of Colon in the province of the same name as the base.
Pullmantour operate with the ship Ocean Dream (thousand 422 passengers) to offer 36 departures between October this year and July 2011.
Meanwhile, Royal Caribbean will use the ship Grandeur of the Seas, with capacity for two thousand 466 tourists and 25 trips scheduled to come November to April next year.
In addition to the benefits of this modality to the ports, joins the positive impact on hotels and airlines because of the demand for accommodation and transportation.