In:
If there's one cruise company that has placed the most resources in the idea that European cruise demand is what will drive profits, it's been Royal Caribbean.  Over the past couple of years, Royal Caribbean has been moving more and more of their ships to Europe to meet the perceived demand for cruise ships as well as the strong Euro.  Yesterday, cruise stock prices fell on the New York Stock Exchange on concerns about demand in Europe and on a drop in the broader stock market.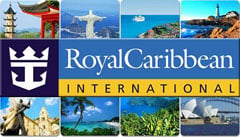 Royal Caribbean stock dropped 4.9 percent to $26.74 after trading on Wednesday and competitor cruise line stocks followed as well. The reason for the drop in price was a day earlier, Europe's biggest travel company, TUI Travel, said strong booking patterns seen in early May were not sustained during the early summer period.
"TUI Travel (Plc's) cautionary comments coupled (with) recent comments from European-based consumer staple companies of slowing demand cannot be dismissed and will bear ongoing close monitoring," Wells Fargo analyst Timothy Conder said in a research note Wednesday.
All isn't lost quite yet, as Wells Fargo Analyst Timothy Conder also said that booking and pricing trends for European-based cruises remained "encouraging."