In:
Mexican tourism officials met with representatives of Royal Caribbean and other major cruise lines to promote new routes and increasing tourists Pacific Mexican states and the Gulf of Mexico. The cruise line representatives were part of the Cruise Association of Florida and the Caribbean.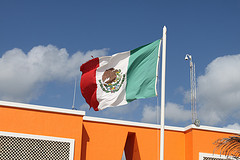 Secretaries of Tourism of Baja California Sur, Sinaloa, Jalisco, Colima, Yucatan, Quintana Roo and Campeche, and the secretaries of Chiapas and Guerrero met with representatives from major cruise lines including Royal Caribbean International, Carnival Cruise Lines, Celebrity Cruises, Disney Cruise Line, Holland America and Norwegian Cruise Line.
Undersecretary of Tourism Operation of the Mexican Secretariat of Tourism, Alfredo Moreno commented, "For the first time we are in a dialogue to build public policy on cruise ships". 
Last year the Mexican ports were five million cruise passengers and this year expect to receive nearly six million, according to projections by the Ministry of Tourism.
The goal of this conference was to address basic issues such as development and differentiation of ports, standards and certification of providers of services, facilitation and costs, promotion, and effective communication.
Moreno noted that Mexico is investing nearly $40 million in all cruise ship destinations, with the idea to increase that amount by 2011 with a focus even more timely in these areas.
"We seek to improve the flow of cruising and spending of visitors and for our part theming conditions of our ports and differences between destinations," said Francisco de la Vega Aragón, secretary of Tourism of Sinaloa, noting that the port of Mazatlan receives 200 cruises a year and a half million cruise passengers.