In:
When the Dreamworks alliance was announced last month, many Royal Caribbean fans were afraid that their favorite ships would be turned into a giant floating shrine to Shrek and his friends.  
In a blog post by Royal Caribbean CEO Adam Goldstein, he confirmed that if you have no desire to experience any of the Dreamworks entertainment, you won't have to.  All of it will be isolated in designated areas and like any other form of entertainment on the ship, you will need to seek it out to experience it.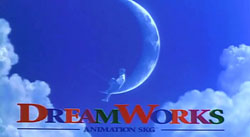 On the other hand, some readers expressed concern that the DWA presence onboard Allure of the Seas, Oasis of the Seas, Liberty of the Seas and Freedom of the Seas will create too much of kid-centric, theme park style environment.
For guests who are not interested in this additional offering, it will be just as possible as before on these same four ships to have a fantastic Royal Caribbean experience taking advantage of all of the entertainment, programming, culinary and destination experiences that are already so appealing.
The news is not shocking, given that Disney ships, world renown for their characters, make it very possible to cruise with them and never see their characters.  The announcement by Goldstein is in response to a vocal outcry across the internet by concerned cruisers who wanted to know the limits of the Dreamworks team up.