In:
Royal Caribbean has recently moved some of its ships around to new ports, serving Baltimore, Maryland and Maine and the result has been those ports have seen a surge in demand from customers ("If you build it, they will come" anyone?).  Enchantment of the Seas moved from Norfolk, Virginia to Baltimore, Maryland and officials say there were 81 cruises with 329,000 passengers in 2009. Ten more cruises are scheduled this year and the total number is expected to grow to 113 next year. This leads to a potential problem because the 113 cruises in 2011 will max out the capacity of Baltimore's cruise terminal.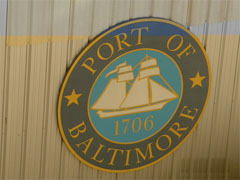 To counter the problem, the Baltimore Board of Public Works approved a $2.9 million gangway for passenger ships to make embarking and debarking more pleasant for passengers in all types of weather.  Even so, others are calling on Baltimore to do more and expand the potential amount of cruises the city can handle.
Meanwhile, Maine is also reporting a surge in demand and local businesses are feeling it.
The Holiday Inn by the Bay says it's booked 200 additional rooms because of the new ships. Enterprise Rent-a-Car says their bookings are up too. A recent University of Maine study found cruise ship passengers spend between $80 and $110 when they're in port, pumping as much as $8 million into the local economy.
Could this news help sway the trend of Royal Caribbean ships going to Europe to seek more money and keep them serving ports in the United States?