In: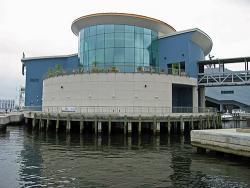 We all tend to think of states like Florida or Texas when it comes to the state we leave from for a cruise, but for those in the mid-Atlantic states, there's still lots of activity out of Norfolk, Virginia aboard Royal Caribbean's Enchantment of the Seas.  Enchantment of the Seas serves Bermuda as well as other Caribbean ports of call and WAVY-TV 10 is reporting many who frequent Norfolk as their departure port are loving it.
"Cruising from Norfolk is a hit with local passengers like Tom Anthony who finds it a bargain too. He is just returning.
"We live in Chesapeake so to be able to be dropped off here and get on a cruise ship and not having to travel a whole additional day to and from makes it a lot better value for us. But also the price is about what you would spend on a hotel and they throw in all the food you can eat for free and drop you off at a beautiful place like Bermuda," Anthony said."
With so many ships heading to Europe to chase the high demand there, it's good to hear smaller ports like Norfolk are still generating demand to keep ships serving that port and making it easier to get to your next Royal Caribbean cruise.