In:
There's always something new and different happening with Royal Caribbean that it's hard to cover it all, but there were a few things over the last few days that I've summed up in a new post.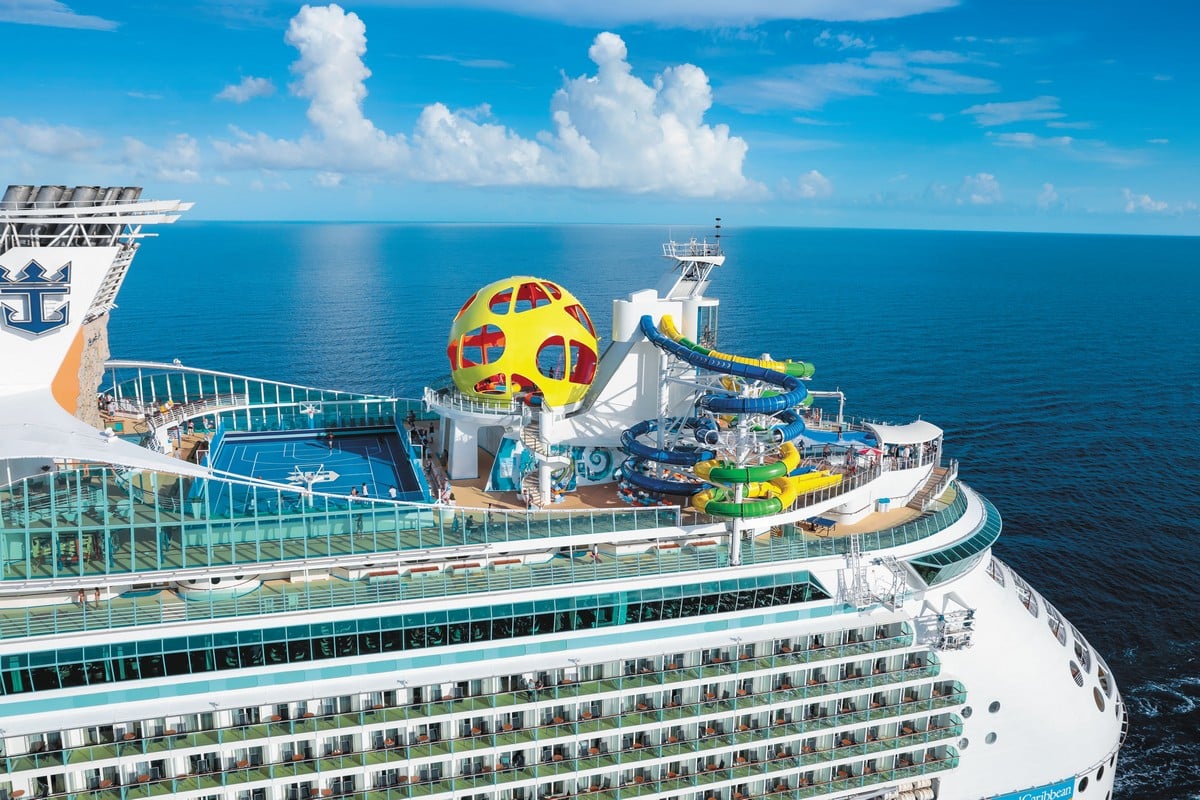 There are smaller updates from across the fleet that I think are kind of interesting, neat, or otherwise good to know.
If you ever have a news tip, feel free to email it to [email protected] for possible inclusion in a future update!
Royal Caribbean cancels Mariner of the Seas cruises in early 2023 to allow more dry dock time
Royal Caribbean informed guests with a Mariner of the Seas cruise booked in early 2023 their cruises have been cancelled.
Guests received emails today informing them that the ship will need more time for her scheduled dry dock, which impacts cruises between January and March 2023.
The specific dates cancelled are sailings between January 7, 2023 and March 27, 2023.
"Mariner of the Seas will need some extra time during its scheduled dry dock next year," the email said. "We known this news is disappointing and apologize for the impact."
Guests booked on a now cancelled cruise have the choice of rebooking to Jewel of the Seas sailings during the same time period:
Nassau, Bahamas, Falmouth, Jamaica, and Labadee, Haiti on January 14th, February 11th, or March 11th
Costa Maya, Mexico, Roatan, Honduras, and Cozumel, Mexico on January 28th or February 25th
Nassau, Bahamas and Perfect Day at CocoCay of February 7.
If guests choose a Jewel of the Seas sailing, they'll receive their original stateroom price protected, as well as $50 onboard credit for interior, ocean view and balcony staterooms. $100 for suites.
Royal Caribbean will also cover up to $200 in change fees for non-refundable transportation costs.
Guests also have the choice to re-book on any other cruise, or a full refund if they decide to cancel.
Mariner of the Seas was last refurbished in 2018 when she received her Royal Amplification updates.
Typically, cruise ships go in every 5 years for a dry dock. Older ships can sometimes go in more often than that.
UPDATE: The plot thickened when people booked on Independence of the Seas received a similar email that they are being moved to Mariner of the Seas.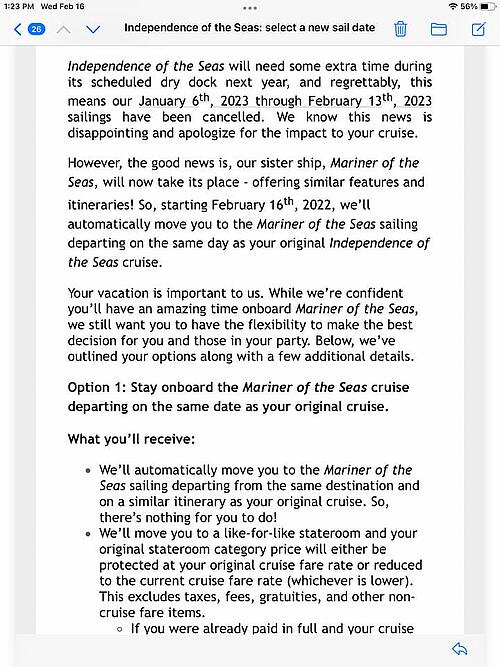 What does it mean and how can two ships be cancelled for same timeframe? Share your ideas in the comments.
Royal Caribbean trademarks something related to Icon of the Seas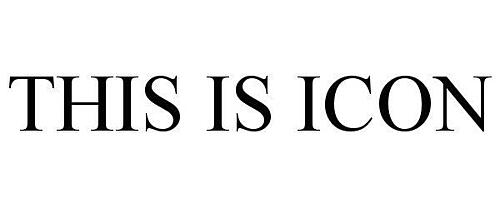 Royal Caribbean filed a trademark application with the United States Patent and Trademark Office that sounds like it could be related to the new Icon Class cruise ships.
Two trademarks were filed on February 10 for:
This is not a cruise
This is Icon
Trademark applications are notoriously vague, and simply filed to cover the category of cruise ship services.
Canada drops PCR test requirement for fully vaccinated
It just got easier for someone that is fully vaccinated to travel into Canada.
The Canadian government announced this week it fully vaccinated travelers entering Canada will not need to take a PCR test, beginning February 28.
Instead, fully vaccinated people entering the country can take an authorized rapid antigen test taken no more than one day before their flight or arrival at the land border.
Currently, travelers entering Canada must show proof of a negative molecular test taken within 72 hours of their departing flight or planned arrival at the land border.