In:
Speaking at a hearing today on cruise safety by the U.S. Senate Committee on Commerce, Science and Transportation in Washington, Royal Caribbean CEO Adam Goldstein promised Royal Caribbean will voluntarily publish more data about crimes on their cruises.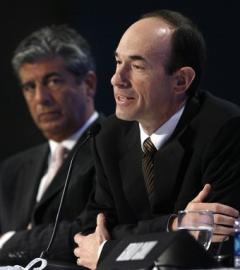 Royal Caribbean is one of three of the largest cruise ship operators appearing before the committee today after U.S. Senator Jay Rockefeller introduced legislation yesterday that would require disclosure of the crime data and make the Department of Transportation responsible for consumer protection on cruises.
"We are proud of this initiative and believe that it addresses many of the concerns raised with the limited public reporting required," by current law, Goldstein said in prepared remarks.
Goldstein said Royal Caribbean will begin posting the expanded data for all of its cruise divisions starting August 1, 2013 and the information will date back to the fourth quarter of 2010.