 Posts

11

Joined

Last visited
Recent Profile Visitors
The recent visitors block is disabled and is not being shown to other users.
Orlasmom's Achievements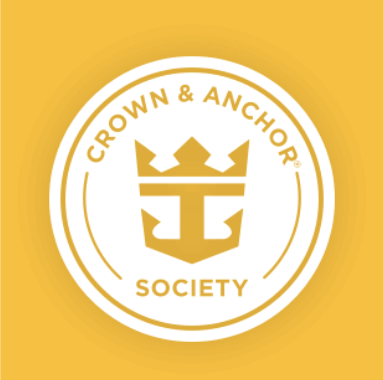 Gold (2/7)
3
Reputation
We just returned from a family cruise to Alaska aboard Quantum OTS. It was truly wonderful with one exception that I think parents need to be aware of. The message function in the RC App is not usable for kids under 13! Both my 11 and 12 year old grandchildren were admitted to the teen group ("The Living Room") so they were allowed to come and go as they pleased. They essentially could have the run of the ship until the 1AM curfew. Thankfully they are very sensible and well behaved kids, BUT they had no way to communicate with their parents or grandparents or visa versa. I asked Guest Services if there was some kind of work around and was told there was not, and they have had others raise similar concerns. Hopefully RC will make a change. BTW, We've been home for over a week and have yet to receive the famous post-cruise survey.

Orlasmom reacted to a post in a topic: Newbie live blog - Brilliance of the Seas Alaska (June 25-July 2)

Not sure how to earn Casino Points. Can they be earned by playing all games, like craps? Thanks.

Hi-

The Zip Rider excursion just became available on the RCL website and App for our August 21st Quantum OTS sailing. Hope you're able to book it too.

Susan

Hi- I've been wondering the same. We will be there on August 24th. I emailed RCL and this was their reply- "Thank you for contacting the Shore Excursions Inquiry Team and for choosing us as your vacation guide. We regret any inconvenience caused due to this itinerary change. When this type of situation occurs, it could take up to 2 weeks for new tours to be uploaded; sometimes it could take longer. Our inventory team is working with our tour operators to get new tours for your itinerary as soon as possible. We encourage you to keep checking periodically our Cruise Planner website and to book your favorite tours as soon as they become available. Thank you so much for your patience and understanding." I've been checking the app everyday hoping that it will appear. Will you please let me know if it becomes available on your Cruise Planner, or if you are able to buy the tickets in person? Thanks and have a great trip! Susan

I'm sailing on Quantum OTS in 90 days(August 2023). Does anyone know why the Ziprider isn't offered as an excursion? Has anyone been able to buy advance tickets from another vendor? Thanks.

I've been looking for the Zip Liner excursion at Icy Strait Point (Hoonah). My cruise on Quantum isn't until August. Has it been offered on your Cruise Planner yet? Thanks. Enjoy your trip to Alaska!

We may be in the same "boat" as my husband has Parkinson's. We're thinking about renting him a scooter for the trip. In some of the videos I've seen it looks like the ramp to and from the ship looks pretty long. Sailing to Alaska in August.

Orlasmom reacted to a post in a topic: xSAILEDx Quantum of the Seas - May 22, 2023 - May 29, 2023 (7 Night Alaska Glacier Cruise)

I'll be on the August 21st sailing. Also really bummed about missing Skagway. Would have much preferred to substitute for Ketchikan instead of Icy Strait Point.

WAAAYTOOO reacted to a post in a topic: Quantum of the Seas - August 21, 2023 - August 28, 2023 (7 Night Alaska Glacier Cruise)

My husband has Parkinson's and cannot stand (without support) for more than about 10 minutes. I'm planning to check in online as soon as it's available to get the earliest possible boarding time. My questions is- Are there seats inside the terminal where he can sit while I hold our place in line? thanks.

I plan to check in as soon as it's available to grab an early boarding time. Since I have two other cabins for my grown children linked to my credit card will I be able to check in for them at the same time? I understand that they will be to add their travel information later. Thanks.