 Posts

21

Joined

Last visited
Recent Profile Visitors
The recent visitors block is disabled and is not being shown to other users.
forests_lover's Achievements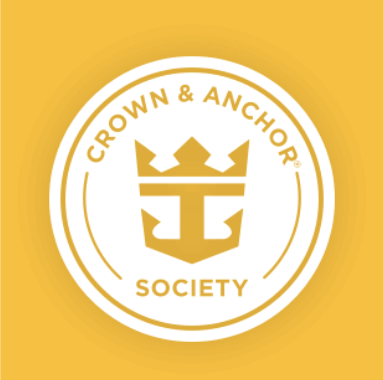 Gold (2/7)
3
Reputation
I got this email, and it's totally a scam coz the sender is:

[email protected]

they sent it after RCL call center office closed so people won't be able to check for its validity

I just did that successfully with a small issue, the newly purchased item appears on the new planner website but doesn't appear on the mobile app, i believe guest services desk in the ship fixes that for me ..

WAAAYTOOO reacted to a post in a topic: Wonder of the Seas - Nov 27, 2022 - Dec 4, 2022 (7 Night Western Caribbean & Perfect Day)

did anyone try to purchase new items from the new planner (2) website and appear in the original planner (1) website ? coz im planning to do so as my sail is very soon

yeah, I tried to add the UDP (without paying the price), I noticed that they add some extra cost you mentioned above but it still way cheaper than the UDP i purchased from the original planner website, and the weird thing that the new planner (2) website doesn't mention anything related to my already purchased UDP from Planner (1) website as they sound completely different websites that each one doesn't know about the other.

forests_lover reacted to a post in a topic: 2 planners with different prices and order history for the same cruise

Yes as the title says ... I'm sailing on Wonder on Nov, 27 (after a week now) and RC is playing with their planner website for black Friday deals, resulting in having a brand new planner website in addition to the regular normal one. Planner 1 (the regular): can be accessed by going to Royal Caribbean's website, press on top left menu icon, choose sign in ... after signing in, press on the same menu icon again and choose: Manage My Cruise option and then choose Cruise Planner sub-option, the final url is : https://secure.royalcaribbean.com/cruiseplanner/?bypass=true I can see my full order history with my purchases. Planner 2 (the new one): can be accessed by going to Royal Caribbean's website, sign in, press on the top right button that has my initials, then choose my cruise and press on Plan my cruise button, the final url is: https://www.royalcaribbean.com/account/cruise-planner?bookingId=xxxx&shipCode=WN&sailDate=20221127 [where xxxx is my booking id] when I open my order history in the new planner, it shows this message: You don't have any orders yet After checkout is complete, your purchases will be listed here and when checking the deals on the new planner I found out that it has completely different prices than the ones in Planner 1 (much cheaper). However, the mobile app shows my past purchases normally. Did anyone face such weird thing ? I'm asking because I want to cancel my orders and purchase new ones as they are much cheaper.

AshleyDillo reacted to a post in a topic: non US citizen: Is visa required for 7-night Western Caribbean cruise

forests_lover reacted to a post in a topic: non US citizen: Is visa required for 7-night Western Caribbean cruise

forests_lover reacted to a post in a topic: non US citizen: Is visa required for 7-night Western Caribbean cruise

why's the steak better in Hooked ? is it the cooking style or the type of meat and cut ? I eat steaks well-done so I may not feel much difference when I try both.

AFAIK, any item on the menu that's marked with a price is an up-charge item, exactly like the Lobster at Chop's Grille which has $20 (marked) up-charge, but the ones at Hooked and 150 Central Park are not marked with any price, I will ask the waiter when I get there.

I am a non-US and non-Canadian foreign visitor to the US, I have a multiple entry visitor US visa, is it enough to sail the 7-night cruise, the itinerary is: Orlando (Port Canaveral), Florida Perfect Day at CocoCay, Bahamas Nassau, Bahamas Falmouth, Jamaica Labadee, Haiti Orlando (Port Canaveral), Florida or should I obtain visa for each country listed above ?

I just finished switching my cruise to Wonder of the seas, 7 nights from Port Canaveral into some Caribbean destinations, I've paid no penalties, just the price difference, I told them that one of your colleagues told me that's not possible to switch cruise without a cancellation and re-booking, which's turned out to be the opposite ... now, returning back to main topic is Eating Maine Lobster under UDP in Wonder of The Sea free of charge ?

I figured out why there are only 8 restaurants show up on the mobile app, i am on a totally different ship, I'm a first time cruiser here, and I'm kind of lost among app and website features when I back did the reservation, anyway that got me to choose the right date for myself but the wrong ship, my ship is Freedom of the Seas, which's no more than a "bottom-glass boat" comparing to Wonder, in terms of everything, from entertainment, to pools to dining, etc .. so I called RRCL to ask for a sail change (to enjoy the cruise on Wonder), they told me that's not possible, the only possible thing to do is to cancel the reservation and get a refund of 75% of the total paid amount and then reserve Wonder of the seas cruise, I've carefully read their cancellation policy and turned out that the customer service rep was wrong, the policy says that I will be refunded 50% of the total cruise amount if the sail date is more than 62 days, which's unacceptable to lose half of what I paid.

can i get cruise compass for my upcoming cruise in next November ?

good to know that ... can you tell me why there are only 8 speciality restaurants currently listed in the dining section in the app (sail date will be late November, 2022) ? does it mean that the number of restaurants to open depends on the capacity of the ship at day of travel ?

I have downloaded the app and checked the restaurants column under the dining section, they have only 8 restaurants listed in that section other than the MDR, which's weird coz there are lots of restaurants not mentioned like: Wonderland, The Mason Jar and Hooked, my cruise is Wonder of the seas which have about 20 restaurants including the above. So does that mean the UDP doesn't cover more than 8 specialty restaurants which are those listed in dining section in the app ? one more weird thing: I tried to hit the "Reserve Now" button in Chop's Grille page and when I pick up a time slot, it shows me a price and my saved credit card to pay that cost if i want to reserve that restaurant, where it should be free considering the I have the UDP.