 Posts

16

Joined

Last visited
Recent Profile Visitors
The recent visitors block is disabled and is not being shown to other users.
Natashaaa's Achievements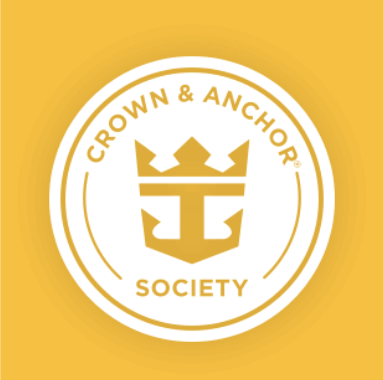 Gold (2/7)
3
Reputation
Super, thank you all. This is really good to know.

As I bought Voom, I had it in the cart, but when the price changed, also the cart got updated. Didn't have that much luck.

Hcraig I have the same problems, as I don't understand everything, and I'm learning… I don't know where can you choose My Time dining, is this a thing that we should say to our TA when we booked the cruise? I guess, if I can make a private table, you can arrange to be seated with others and meet new people. I'm gathering the info and I hope by our next cruise, it will be a lot easier.

Thank you wordell1 I'm new to cruising. How do I know if I'm doing the My Time Dining? I have the cruise app, and there is only stated "Traditional dining 05:30 PM"

Hi, we will be sailing on an Alaska cruise in June. We will arrive at the cruise terminal around 16.30. Is it too late to arrange that he get a private table in the main dining room? How to arrange this? Is it possible to make this at the check in?

Can you put the USB into the TV. If I put movies on the USB. Would this work?

Ok, I see, that connecting the phone directly to the TV is not an option. As you said it will be better to download some movies and watch them offline. I think this is ths simpliest option, or see what is on the TV to watch. Will need to bring my Ipad or laptop with me. Thank you all

Hi everyone I'm deciding between buying the Voom surf or Voom surf + stream. I would buy Voom Surf + Strem if I could stream Netflix of HBO Max on the TV in the cabin. Does this work? I don't acutally know how this works, I my head I just connect the phone to the Television, just don't know if they have smart TV on the Radiance of the seas, or do I need to connect with HDMI cabel. I would only bring my phone. If this is not possible, than I think we don't need the Voom surf + stream. As I read this blog I see, that the internet on the Alaska cruise isn't always working. How do you manage this? Thank you :)

Thank you, I will definetly use different TA in the future. I read many good reviews of MEI.

Our TA is really unresponsable. I don't know what to do anymore. I had to write and call that they give me the reservation nr., so I could log in into the Cruise Planner. Always the same answer that they will check, and are busy. On friday I got an Email that they will contact Royal and ask, and will get back to me, I didn't hear nothing yet. Probably in one week they will say that they couldn't do anything. It's really a lot of money. I couldnt book directly at Royal Caribbean, because I couldn't choose my country. In Cruise Planner I can normally book and cancel.

Sorry, I didn't write correctly. I know the name of my TA, I'm from Slovenia, it's a small Agency. I don't know if our cruise is under cruise with confidence. I will again check this with the TA.

The problem is, that I don't know what TA booked, I don't know if is cruise with confidence. We booked the cruise on 6th April 2022, for an Alaska cruise on 23th June 2022.

Hi everyone, I'm new to cruising, so I had to learn the hard way first, I bought the dringking package for a bigger price, because I waited too long. (I saw the video fromm Matt too late, but ok, lesson is learned for the next cruise) Now, I read a lot about the repricing of a cruise. If the price changes then you can contact the TA or Royal and they can easily change the price. When I checked again the price for our cruise, the same cabin category, the difference of the price was 1332 € less (I had tears in my eyes) We booked the cruise via a TA, because I couldn't book it directly from Royal Caribbean, I guess it only goes in the USA. I contacted my TA about the price change, they said they will check this and get back to me. But I don't think they will do something, because when I send them the article about this from your Blog, they didn't know anything. My question is, do anyone has experiance for repracing from Europe? Can I do something on my own, if the TA says that they can't do anything. The change in price is quite a lot. I see this is in the USA very different, you have good TA who change the price for you. To whom can I turn? Thank you

Does anybody know, if the prices can change down, or will they only increase ? What are your experiances?