 Posts

16

Joined

Last visited
Recent Profile Visitors
The recent visitors block is disabled and is not being shown to other users.
lilybelle527's Achievements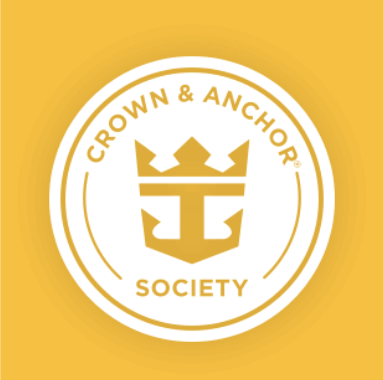 Gold (2/7)
4
Reputation
Hello! I'm wondering if you can tell me how this process went at the port? We are going to be doing the same thing next month. Did you just skip the test and take your recovery letters to the port? Thanks and I hope you had a great cruise!

I think the TA website must give recommendations based on the guest not being up-to-date. That is the only thing that makes sense. So we are going to test all of us the 5th with emed kits before we leave for the airport. Still waiting for an update on vaccinated kids under 5. The planner in me wants to know everything right this second haha.

Its the Royal travel agent website, which is why I'm questioning which is correct. So frustrating that every place you can get an answer has a different one! The app says the same thing the website does but the TA website is totally different on a lot of things. Guess I'll go with the public website and cross my fingers!

Hi all, We are on the Wonder August 7th. The Royal website says we need a test taken no more than two days prior to sailing, so August 5th. However, the screen shot attached says the 6th or 7th. Can those who have recently sailed out of Barcelona share what they did! It also says we need a debarkation test and this is the first I'm hearing of that. Also, has anyone seen any updated policies for kids under 5 that will now be vaccinated?

Thank you! Thats what I was afraid of!

Hi All! We are sailing on the Wonder in August. We will have my grandma who will be using a scooter or wheelchair the whole time. Has anyone done this excursion through Royal and if so, do you think its possible for a wheelchair user? She can transfer fine, just can't walk long distances. We would take the wheelchair ashore with us so we wouldn't have to deal with the scooter. The Royal accessible email wasn't much help. Also, would it be two-year-old friendly? I want to do this one instead of Pisa but worried it won't keep my sons attention. Thanks in advance!

We are cruising on the Wonder in August. My grandma will have a scooter. I booked the excursions she wanted and then emailed

[email protected]

to see if they would be ok. The general consensus was if she can transfer she would be ok. We are opting to take a transport wheelchair into most ports instead of the scooter to give us a little more flexibility.

The new protocols send out today say the following: "Fully vaccinated guests can visit most ports of call freely. Depending on their itinerary, guests who are not up-to-date with their vaccines may require multiple tests to disembark in ports of call. All guests going ashore must still follow local health and safety guidance when visiting each port of call. Local tours booked through Royal Caribbean follow our health guidance and are available at a variety of prices." So does this mean we can get off the ship on our own with unvaccinated kids but we may need to get them tested before? They are clearly discouraging it but it does sound like its possible. Is that how everyone else understood it?

That is amazing!! Thank you!!

Hi all! We have an upcoming cruise on the Wonder. My sister and brother in law want to do two excursions. The first is Pisa City Sights. The cruise planner says it ends at 1:30 PM. The next is a Farmhouse experience that says it starts at 2 PM. Has anyone done back to back excursions like this? Do you think they are setting themselves up for stress?

Is there a toddler splash pad where little ones that aren't potty trained can play? Haven't seen it on any ship tour videos. If so, how big is it and is it just a pool (no water fountains or play elements)?

We are on the Wonder of the Seas in August out of Barcelona. After the cruise, we are headed to Paris for a few days. The earliest flight departure time Royal recommends in 10:30 AM, which seems super early to me. We will have a toddler and a grandma who moves very slowly. Would you be comfortable booking an 11:25 AM flight on disembarkation day? For Europe cruises, do we still go through customs upon re-entry into the cruise terminal? Or would we have to do it at the airport in Barcelona? I've never cruised (or even been to) Europe before so any advice is welcome!